TUNNEL AND TRANSPORTATION LIGHTING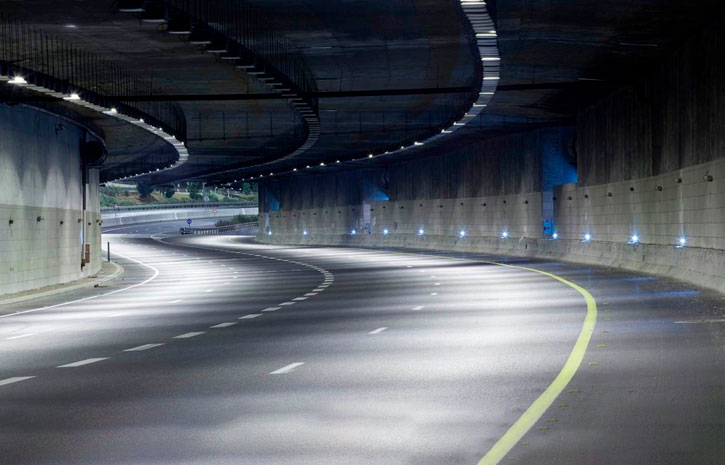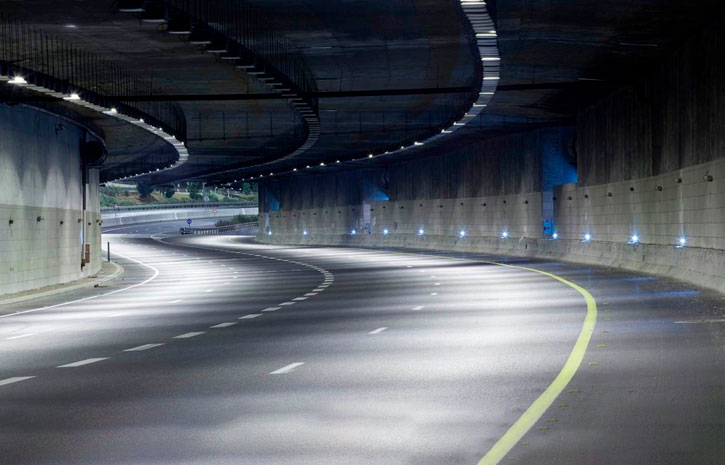 INTRODUCTION TO TUNNEL AND TRANSPORTATION LIGHTING
Tunnels can be found everywhere these days and no matter what they are used for they lack natural light and therefore need effective lighting solutions. To provide safe passage from one end to the other sufficient illuminance levels must be achieved day and night, throughout the year. Sudden variations in lighting levels when entering or exiting a tunnel are not allowed. At night the lighting levels must be dimmer, while during the day they need to be multiplied and concentrated more at the tunnel entrance. Luminance and illuminance levels, glare and light uniformity all play a big role when designing the luminaires for this purpose as they affect people's safety. Public transport – trains, trams, boats – as well as stations and harbours have their own lighting requirements and must follow national and industry standards.


WHY LEDiL
LEDiL offers a wide range of symmetric and asymmetric beam variants especially designed for tunnel and transportation lighting. Our products are designed to meet the quality and optical performance requirements set by many national and global standard agencies. Modular form factors ensure flexibility and versatility in luminaire design. Unique designs can also be requested as a custom project. Close cooperation with all the leading LED manufacturers allow us to create the most optimized solutions for today's LED lighting – whether on land, sea, road or in the air.
Please contact your local LEDiL sales representative or send us an email to ask for more recommendations, help and advice for your tunnel and transportation lighting projects.
APPLICATION GUIDES AND EXAMPLES