STREET LIGHTING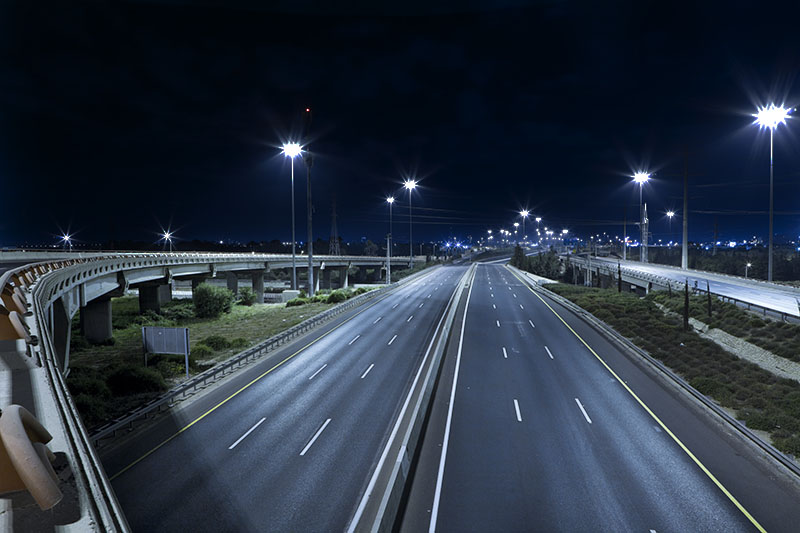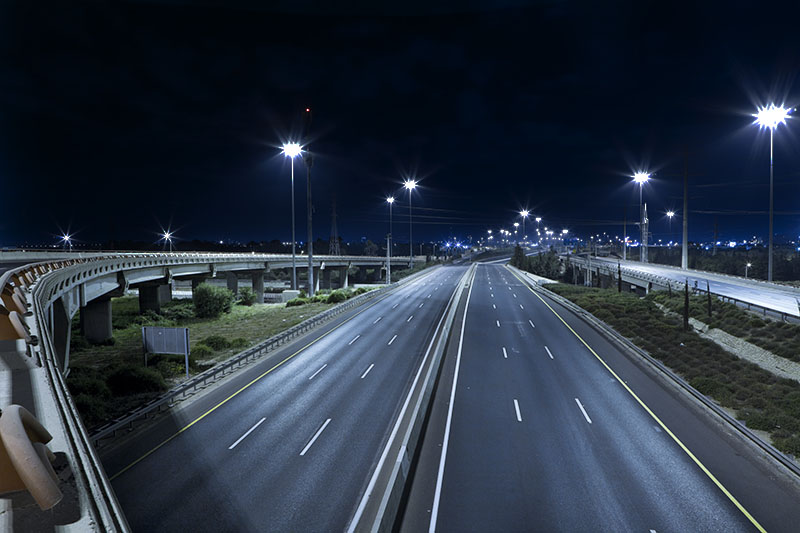 INTRODUCTION TO STREET LIGHTING
There is a growing number of over 300 million street lights in the world, yet the majority are still to be converted to LED luminaires despite their clear technological and economic advantages. While official requirements differ around the world the main principles for good street lighting are the same; high quality illumination that ensures clear visibility and road safety. Whether it is a small pedestrian walkway, high-speed multilane freeway, pedestrian crossing or tunnel, there are multiple ways to illuminate them properly.
SOME KEY PRINCIPLES OF OPTICALLY GOOD STREET LIGHTING:
Efficacy
(lm/w) and
"in-use efficacy"
trough optical control – Get light where it is needed with minimal loss.
Luminance (cd/m2) or illuminance levels (lx)
– Brightness and light levels on the road.
Uniformity
– Good light uniformity on the road is required for road safety and clear visibility to all sections.
Glare
– Excessive or irritating light that reduces road user vision often caused by too wide light distribution.
Light pollution
– Uplight causes unwanted sky glow in urban areas, and unwanted backlight and spill-light can trespass on neighbouring properties and even disturb sleep.
Flexibility
– through good design and number of light distribution variants for different street lighting arrangements and requirements.
Modularity and future-proof designs
– Allow quick-to-market approaches with less investment.
Find products for street lighting
WHY LED
The two biggest costs in street lighting are maintenance, including lamp replacement, and energy consumption. Therefore it is no surprise that energy efficient, reliable, long-life LEDs are rapidly superseding conventional light sources. Relatively small LEDs also offer new and exciting possibilities to optically control light better than before. Unlike widely used amber-yellow high pressure sodium lamps, LEDs offer virtually all the different colour temperature options combined with great colour rendering. Different types of LED packages (high-power, mid-power, CSP, COB etc.) ensures there is not just one way to design a great LED street light luminaire.
APPLICATION GUIDES AND EXAMPLES