REFERENCE PRODUCT
LEDiL PRODUCTS USED:
MOLLY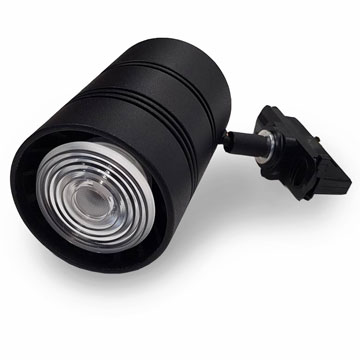 LUMINAIRE MANUFACTURER:
LEDè
A company based in Padua, Italy, LEDè has enjoyed continuous growth for the past 3 years. The company has strategic partnerships with customers in its main markets of retail, GDO, industrial and outdoor lighting.
MOLLY GOES TO ITALY
This is what happens when Finnish innovation is integrated with Italian design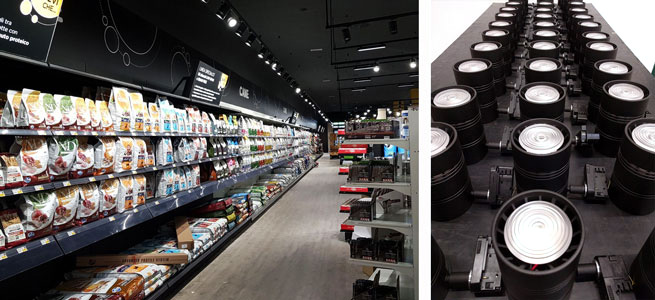 Apart from designing new optical solutions, one of the most rewarding parts of our job is seeing an actual end product that uses a lens we have developed. MOLLY has been on the market for a while and we can see it has continues to spark interest and get creative juices flowing.
The designers at LEDè in Padua, Italy contacted us recently with news of how they have used MOLLY for their latest track light luminaire. Suitable for a wide range of environments including retail shops, museums and even churches, this compact luminaire has an integrated power supply, natural internal heating convection and a maximum 3500 lumen output.
When asked why they chose MOLLY for this particular project LEDè Sales Director Mr. Cipriani, said:
"We chose MOLLY because it allowed us to create the compact luminaire design we wanted. In addition MOLLY gives the possibility and flexibility to easily change the beam pattern after the lamp base is mounted. This gives the customer the possibility to change lighting effects when needed."
The combination of LEDiL optics and Italian design has resulted in an extremely attractive luminaire we are sure will be a winner for LEDè.