APPLICATION GUIDE
Fridge lighting with SHELLY-WAS and -N
---
For help with an application simulation using our optics, or to make a request about what application you want us to cover next,
contact Tech support
DEMOSTRATIONS
These demonstrations have bee made with Nichia NCSx119A (High power) and NF2x757A (Mid power) LEDs. A 5 mm high plastic strip was attached on front of each lens to prevent glare.
Setup 1:
SHELLY-N optics attached to the fridge ceiling just in front of the shelves.
SHELLY-WAS optics attached on the ceiling 100-150 mm from the back wall.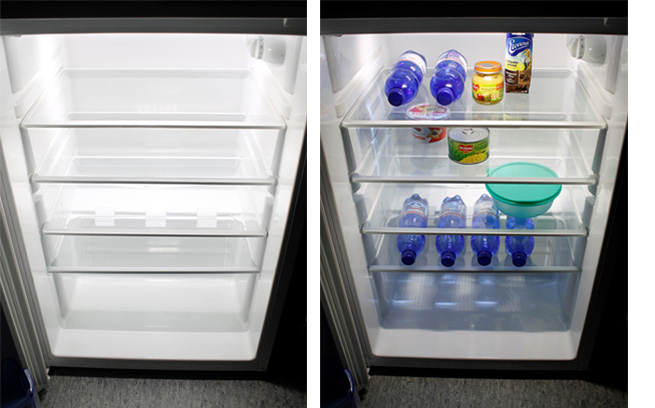 Setup 2:
One SHELLY-T-6X1-N cut into three 2X1 pieces, a good solution allowing more possibilities to find balanced lighting for every area in the fridge. Lenses were attached to the hinge side and a small plastic strip was added to prevent glare. Optics were installed 140 to 160 mm apart.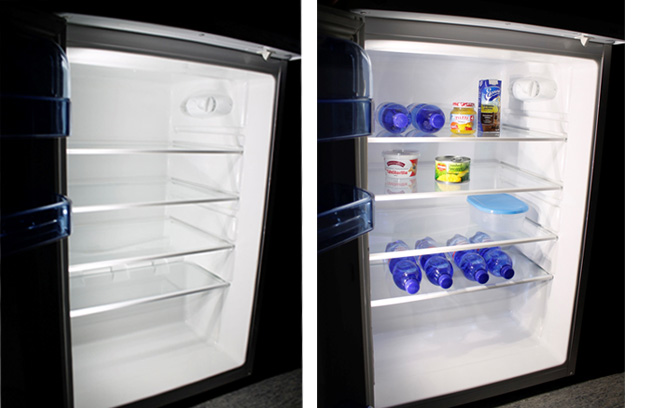 Setup 3:
Three 2X1 pieces of SHELLY-T-6X1-N with glare preventing strips on each side giving a completely uniform and even illumination to the whole interior.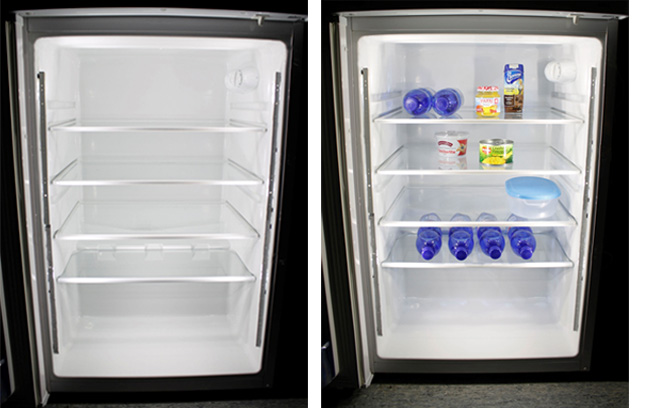 SIMULATIONS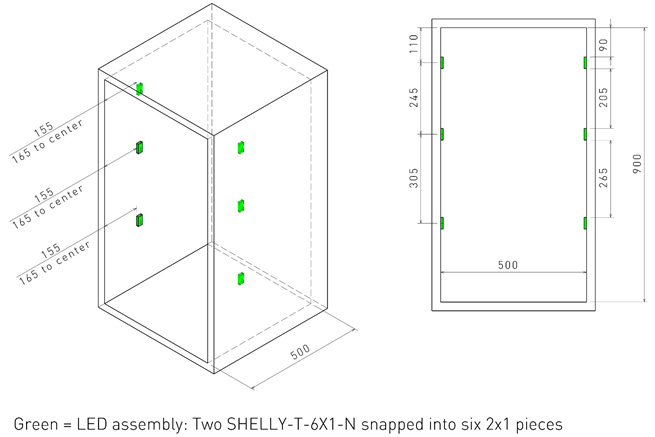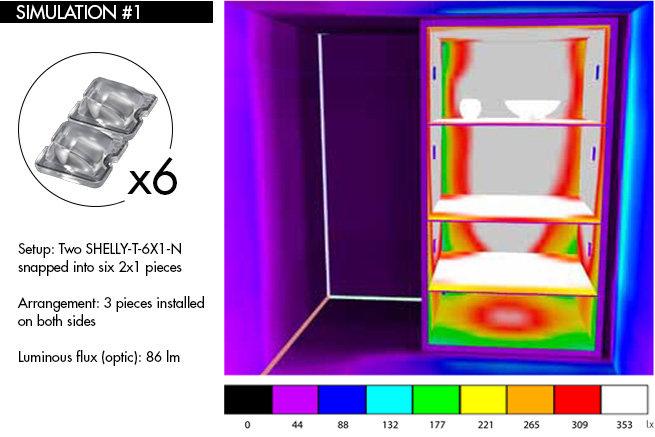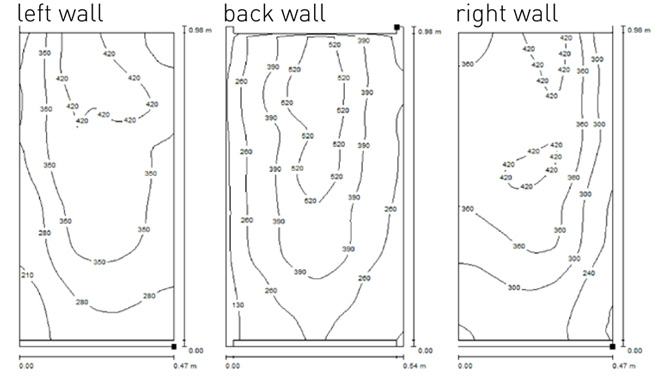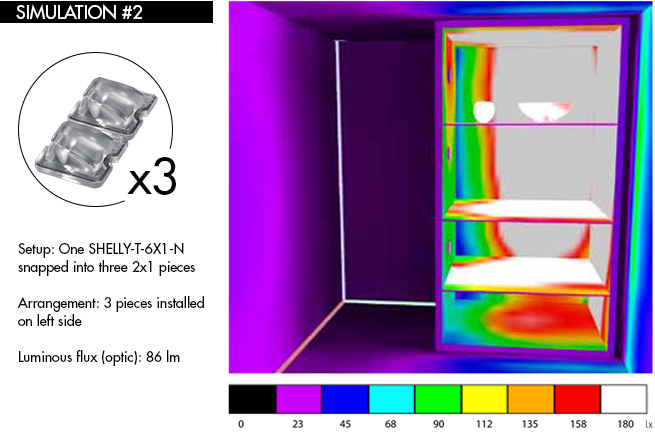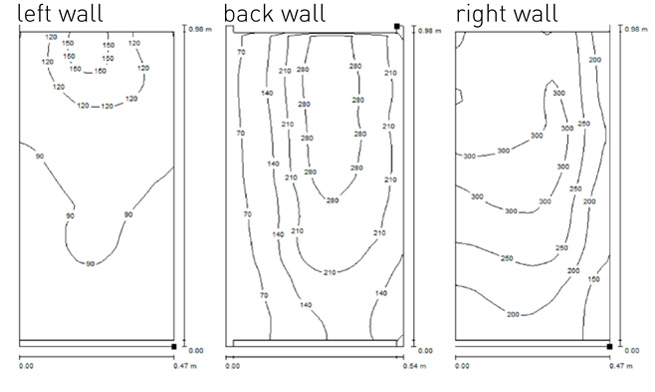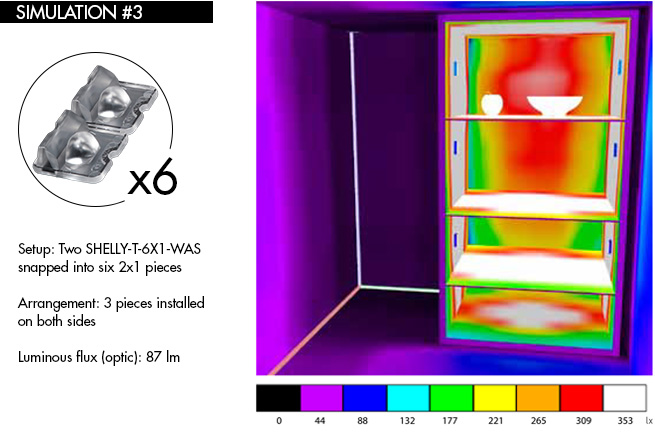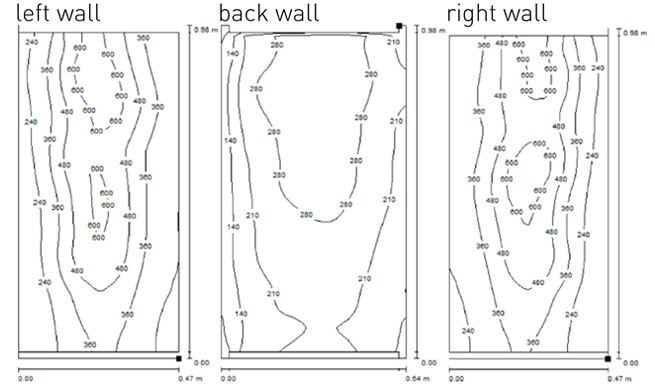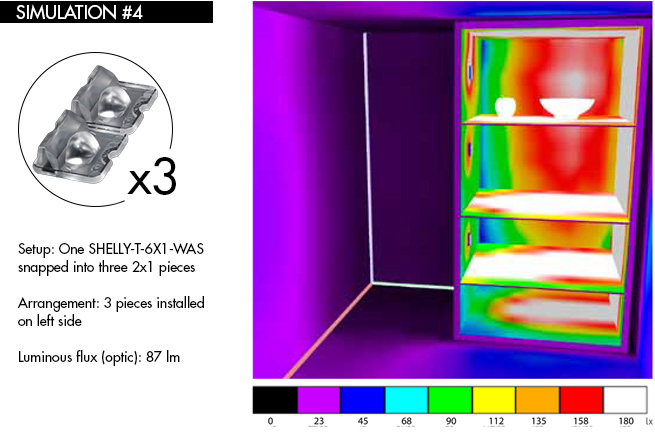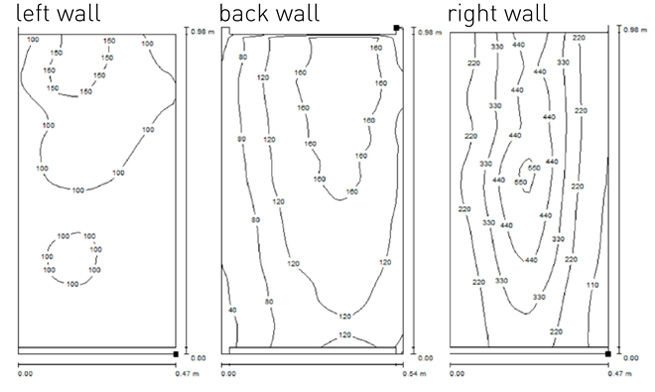 The information contained herein is the property of LEDiL Oy, Joensuunkatu 13, FI-24100 SALO, Finland and is subject to change without notice. Please visit www.ledil.com for additional information, such as the latest photometric files, 3D mechanical models, and application notes relating to handling, gluing and taping.