APPLICATION GUIDE
ARCHITECTURAL LIGHTING WITH LEIA
---
For help with an application simulation using our optics, or to make a request about what application you want us to cover next,
contact Tech support

LEIA optics can be used to create very different kind of lighting effects either by itself or by with the additional sublens. It's an excellent choise for e.g. wall-grazing applications.
VISUALIZATION OF THE BEAM TYPES
LEIA-S: Ideal for wall-grazing on smooth surfaces from a close distance.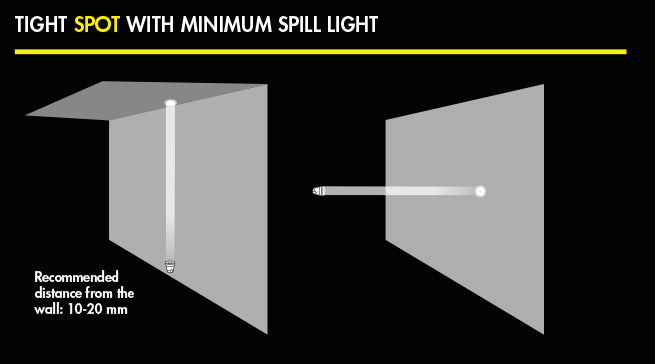 LEIA-S with sublens: Ideal for wall-grazing of uneven surfaces from a greater distance.

The lens is slightly tilted inside the holder to make lighting up walls easier. The direction of the beam is indicated with an arrow inside the holder and on the outside on the top flange.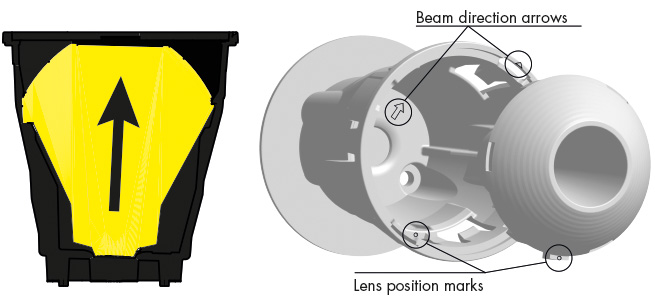 TYPICAL BEAM ANGLES WITH DIFFERENT SIZE LED PACKAGES
Designed to be used with single chip 3535 size high-power LED package.
| Single LED package sizes | LEIA-S (FWHM) | LEIA-S with sublens (FWHM) |
| --- | --- | --- |
| 3535 | 2-4º | TBA |
| 5050 | 8º | TBA |
| 7070 | 8º | TBA |
For further installation directions, please see the 2D mechanical drawing here.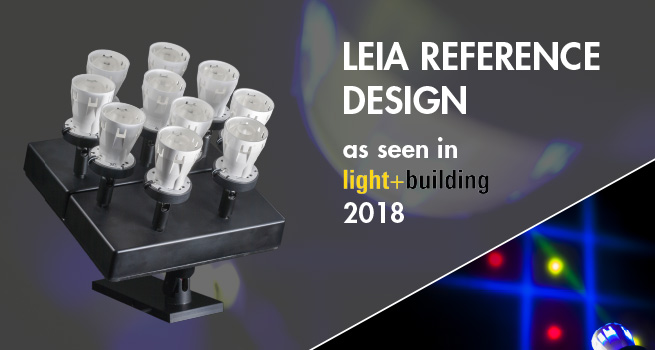 The information contained herein is the property of LEDiL Oy, Joensuunkatu 13, FI-24100 SALO, Finland and is subject to change without notice. Please visit www.ledil.com for additional information, such as the latest photometric files, 3D mechanical models, and application notes relating to handling, gluing and taping.