INSTALLATION GUIDE
RELATED CONTENT:


LEDiL General Installation Guide
IRIS LENS ASSEMBLY INSTRUCTIONS
1. Start by tilting the lens under one of the holder two clips.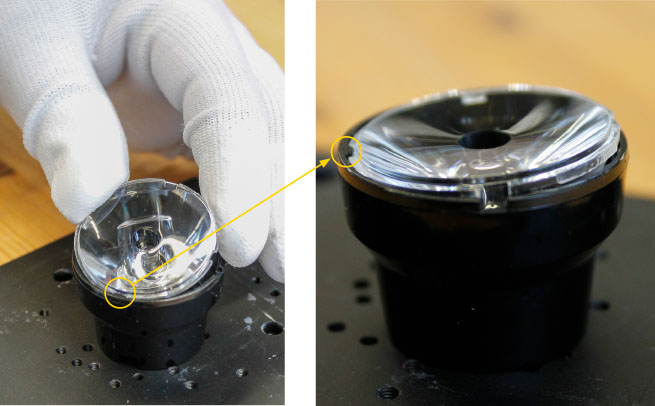 2. Press lens down using both thumbs while holding the assembly in place.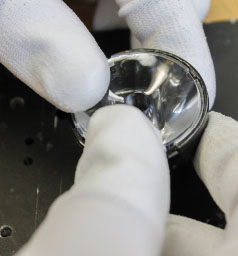 3. Check that the lens is evenly in place.

Reccomended screws for holder fastening: M2,5 DIN7985, ISO 7045
(Maximum screw head height 2,1mm)

For more details about the heat sink machining, chemicals, heat control etc. please refer to the LEDiL Installation Guide
---
The information contained herein is the property of LEDiL Oy, Joensuunkatu 13, FI-24100 SALO, Finland and is subject to change without notice. Please visit www.ledil.com for additional information, such as the latest photometric files, 3D mechanical models, and application notes relating to handling, gluing and taping.