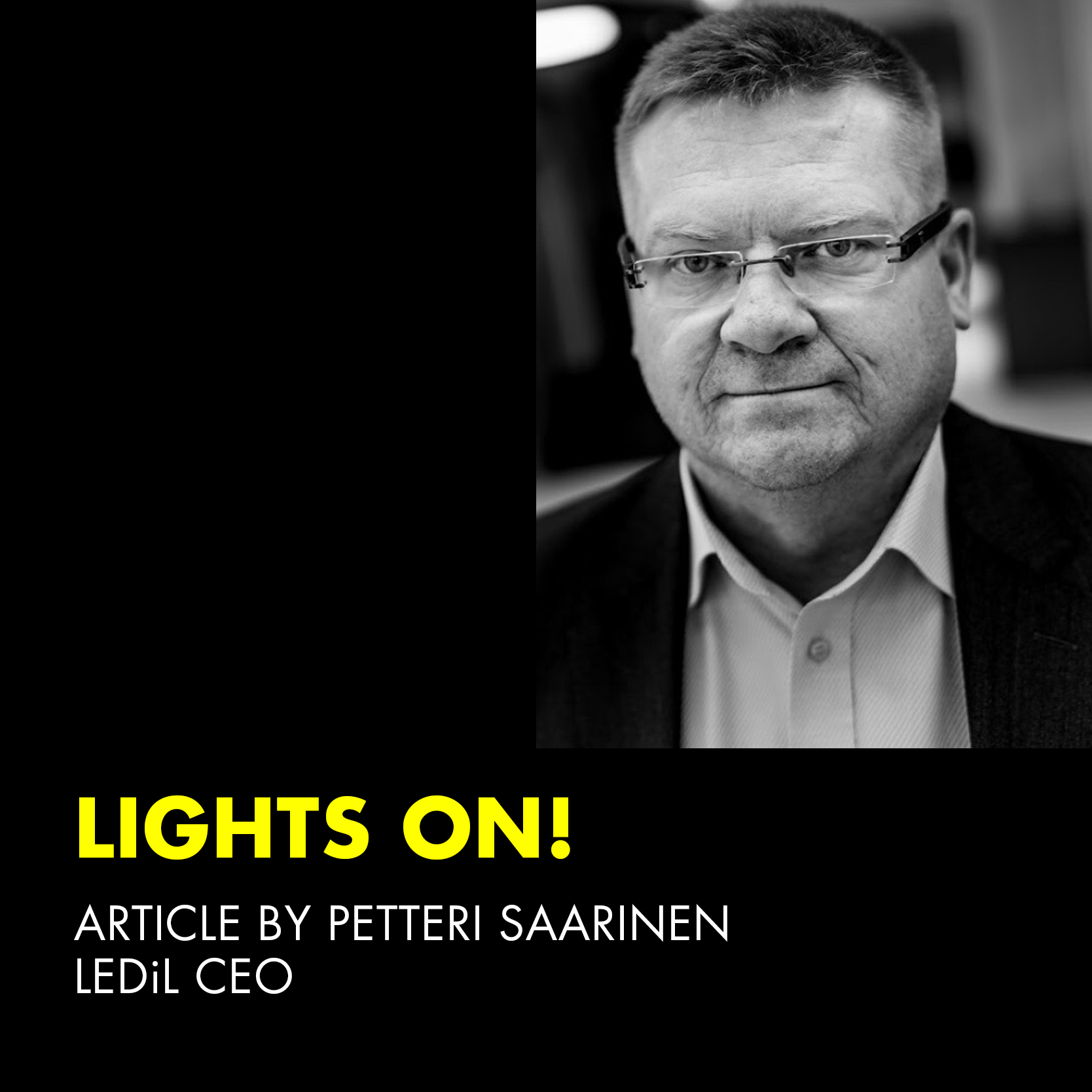 Lights on!
My wholehearted thanks go to the entire LEDiL team who have performed brilliantly to bring about a recovery in Q4/20 after a very challenging spring and summer.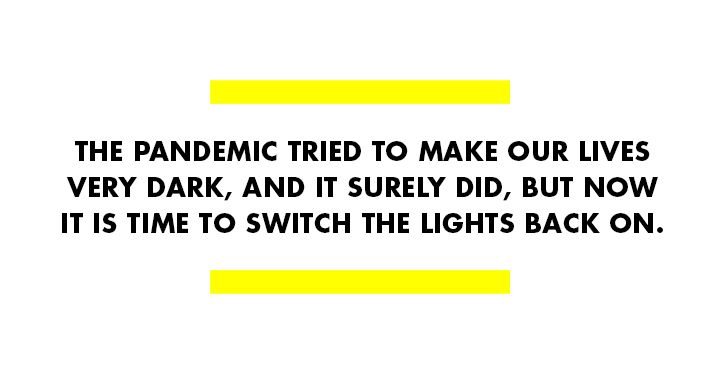 After a solid start to 2020 LEDiL's business suddenly plummeted due to the impact of the pandemic. We focused on keeping our people safe and all our operations up and running to continue serving our customer base. Throughout the turmoil of last spring and summer LEDiL's financial position was secured by making some painful but necessary adjustments. By implementing a new strategic plan and organisational structure, together with the necessary hybrid work routines, LEDiL's business plan was revitalised and the company's focus and priorities realigned.
An improved offering and strong collaboration with clients, partners and suppliers resulted in an increased order flow in Q4. This raised the order backlog to an all time record level with improved revenues resulting in strong cash flow. This development gives us an amazing boost to continue our growth journey despite the prevailing uncertainty caused by the current pandemic.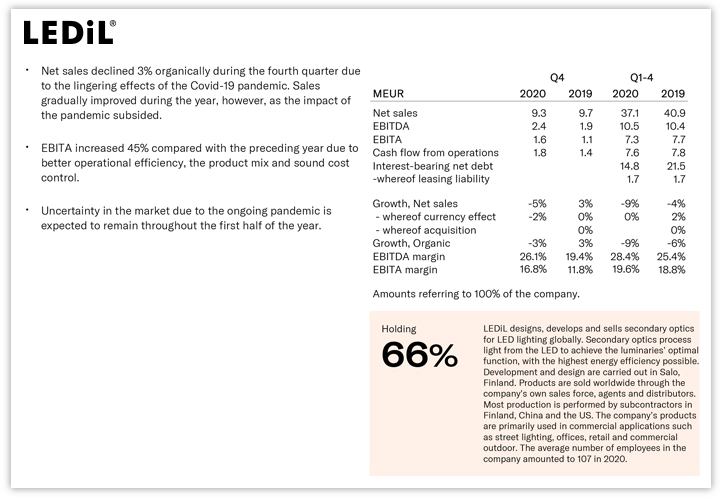 Furthermore, our major shareholder and group parent company, the Nasdaq listed RATOS AB, has demonstrated a strong commitment to developing LEDiL's capabilities further. For more information on RATOS AB and its companies' quarterly results, click on the link: https://www.ratos.com/globalassets/reports-and-presentation/2020/interim-report-q4-2020.pdf
Writing this today, the pandemic shows perhaps its first signs of weakness as confirmed cases have decreased over the last four weeks and vaccinations roll out around the world. By staying resilient and smart for the next few quarters we can protect ourselves and secure business continuity.
It is my great pleasure to state that the LEDiL team is stronger than ever. It is energised and prepared to deliver robust and efficient performance, proving our position as the undisputed leader in delivering reliable and customer focused service in the field of LED lighting secondary optics.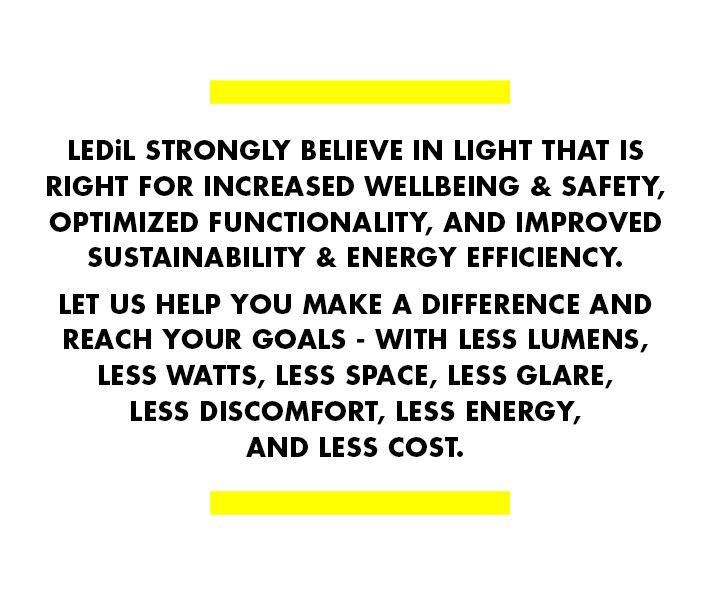 We continue to be humbled by and extend our big thanks to all our valued customers who place their trust in us, and equally to our great team, for their huge efforts in extremely challenging circumstances.
Lights on, thanks!
Petteri Saarinen
President & CEO
LEDiL Group