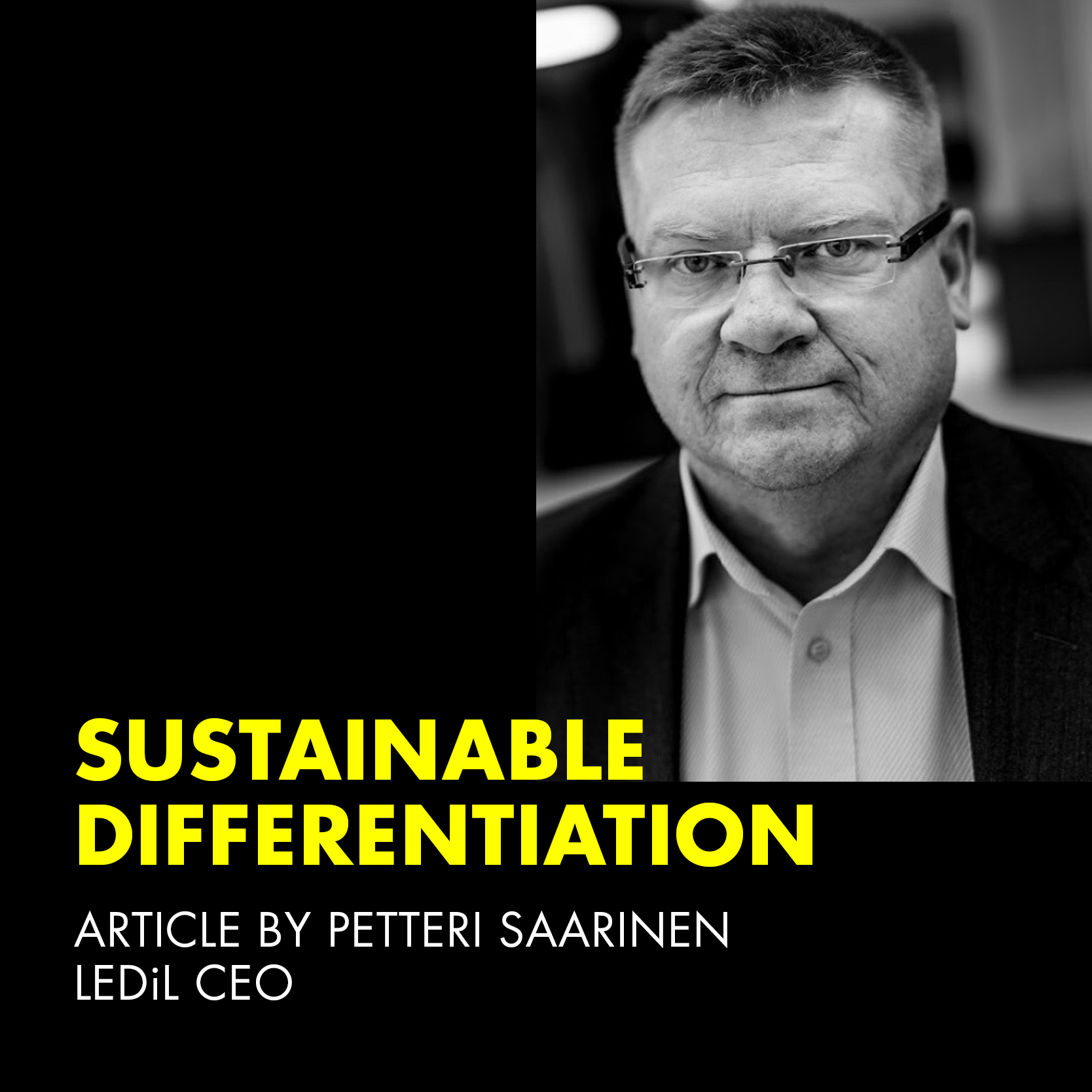 Sustainable differentiation
Light affects our lives in many ways, in every single day. Lighting that is done right offer us high level of functionality, security, health, and safety in a human-centric way. Its design ages beautifully, and material selections feature high level of circularity.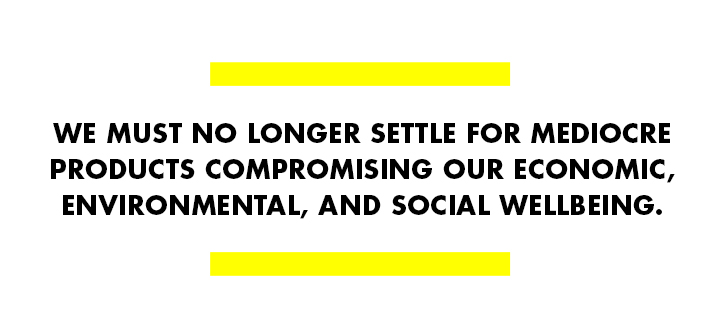 Lighting which is not optimized for its purpose cause different types of light pollution, discomfort, or even dangerous glare. Its lifetime is often short with frequent replacement or maintenance cycles. In addition, it consumes considerable amount of unnecessary energy and rare natural resources with its excessive materials usage – not to mention its significant carbon footprint. We must no longer settle for mediocre products compromising our economic, environmental, and social wellbeing.
Sustainability
LEDiL leads the way in enhancing the efficiency and performance of LED lighting and hence reducing the climate impact of lighting even further. Our optical solutions help provide light which increases wellbeing, improves safety, enhances light functionality, and even helps to grow food sustainably with a smaller footprint: with less lumens, less watts, less space, less glare, less discomfort, less energy, and less costs.
Focus on additional benefit with differentiation
Our exceptional optical knowledge and in-house capabilities make an amazing difference. With the world largest offering of purpose designed standard optics products we can help our clients to hit the target every time. Working together with latest technology and prime materials on our tailor-made custom products we enable differentiation with maximized optimal performance and minimized direct and indirect costs over the entire lifetime of luminaries.
Benefit from LEDiL's optic solutions
Nobody understands LED optics like LEDiL. We apply the art and science of light across the full spectrum of possible applications. Whatever your needs, we have the experience and the technological know-how to achieve extraordinary results to help you succeed and make the world better place with the LIGHT THAT IS RIGHT.