CARMEN-90 - A DIAMOND FOR NARROW, SPOT BEAM APPLICATIONS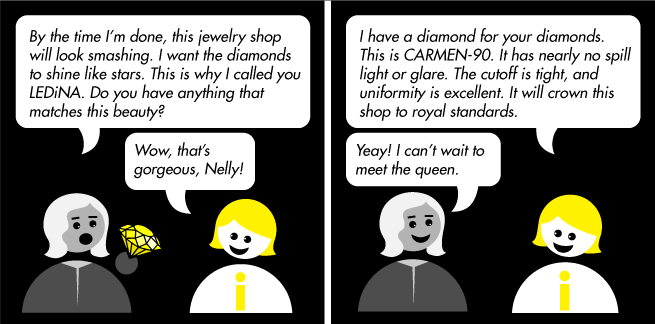 The latest edition to the CARMEN family, CARMEN-90 is a Ø90 mm optic for narrow, spot beam applications, minimizing spill-light and glare with high cd/lm peak values. CARMEN-90 is perfect for architectural, projector, stage and track lighting applications requiring tight cutoff and excellent uniformity with medium size COBs.
The hybrid metalized reflector and TIR lens precludes the need for a separate holder. CARMEN-90 is compatible with LES sizes up to 14.5 mm and LEDiL's HEKLA connectors with 'twist and lock' mounting for quick and easy installation. This latest edition truly is the diamond in the CARMEN family.