JUHA PÄIVÄRINTA APPOINTED NEW BUSINESS DIRECTOR AT LEDiL
Juha Päivärinta has been appointed new Business Director at LEDiL, effective from the 2nd of December 2019. Juha will join us in reinforcing our position as market leader of the most innovative LED optics on the market. Joining the LEDiL management team, Juha will be based at our headquarters in Salo, Finland.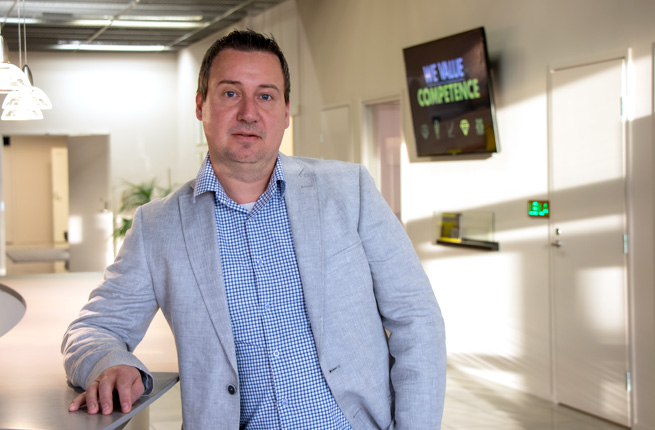 Juha has many years of experience in the lighting and technology industry having worked for Hella Lighting Finland, M. Haloila Oy, Porsche Leipzig and Valmet Automotive in sales, product and project management roles. We are confident that Juha, and his vast knowledge, will strengthen our dedicated team and help us reach our strategic goals.
"I am a hands-on kind of guy who likes it when things are structured and run smoothly", Juha says. He continues, "I'm an inventor at heart, but also a realist that keeps his feet on the ground." As a team leader Juha believes in fairness and inclusivity. All team members and their particular skill sets are important for solving the tasks at hand. He believes some tasks are best handled within the team while others are better solved by concentrating alone in peace and quiet; but Juha promises his door is always open.
Juha is a keen table tennis enthusiast and used to play in the Finnish national league. "Both in sports and at work I am competitive and get a kick out of winning. But there is a soft side to me as well, I don't mind watching a romantic comedy on the couch with my family for relaxation." Juha reveals.
"I hope to bring innovation, pragmatism and a reflective mindset to LEDiL. The family atmosphere and potential for the company to reach its strategic goals is what made me interested in joining the team" Juha concludes.
We wish Juha every success in his new challenges and warmly welcome him to our family.