KIMMO RAUHALA, THE NEW HEAD OF LEDiL'S COMMERCIAL BUSINESS OPERATIONS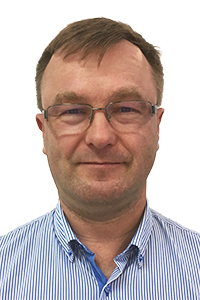 Kimmo Rauhala has been appointed as the new head of commercial business operations of LEDiL, managing the company's sales and customer base related activities reporting to LEDiL's CEO. Kimmo will step into his new role in April 15th, soon after the Easter break.
Kimmo Rauhala is a proven leader and has managed various businesses with wide range of execution responsibilities. He has more than 30 years of international business experience within several different companies and business segments including silicon sensors, semiconductor light sources, multi-disciplined engineering & design, automotive and most recently he comes from the senior leadership position in AQ Trafotek under Nasdaq listed AQ Group AB from the field of power electronics.
"Please join me in welcoming Kimmo onboard of the LEDiL team. With his previous experience of international business, proven leadership and business execution expertise, Kimmo will strengthen LEDiL's leadership capabilities bringing in strong P/L responsibly and performance culture." says Petteri Saarinen, the CEO of LEDiL.