Announcement 15.5.2018
LEDiL HAS A NEW BUSINESS DEVELOPMENT MANAGER AND MARKETING DIRECTOR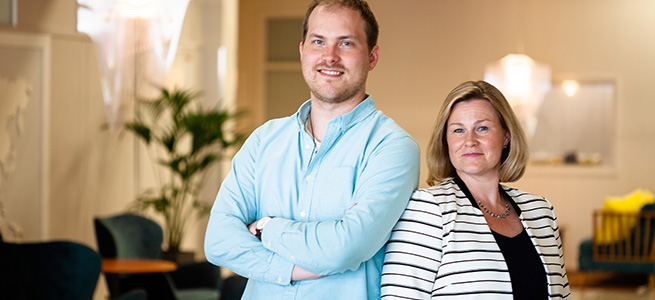 Olli Laakkio has been appointed LEDiL's new Business Development Manager, with immediate effect. Former Business Development Manager, Taina Kalintiv, will take on the role of Marketing Director.
Olli has worked for LEDiL in various positions for many years gaining immense experience in the field of optics and lighting, and is considered one of our most highly regarded experts. As BDM Olli will develop long-term business plans for LEDiL's selected focus segments and ensure we have in-depth understanding of the market needs for secondary optics in all global regions.
Olli says: "With the creativity, passion and experience LEDiL has, growth seems inevitable to me. However it is important we constantly put ourselves in our partners' and customers' shoes to ensure we serve them to the best of our ability and that we also continue to remain one step ahead of the competition in development. I expect this will require brave and focused decision making that might take us outside our comfort zone at times. The key to making good decisions is a deep understanding of market requirements, something we attain through daily communication with our own team, partners and customers."
Olli will work closely with our R&D, sales and marketing team and report directly to our CEO.
Taina Kalintiv has led LEDiL's marketing department with a steady hand for 2 years and in her new position as Marketing Director will focus on developing and implementing our brand strategy.
A customer-focused marketing visionary, Taina values new creative ideas, clear plans and processes and rapid decision making without forgetting that a workplace is a place where people should flourish. Her motto is "the world is full of opportunities".
In their new roles, based at our head office in Salo, Finland, both Olli and Taina will help take us to the next strategic level and ensure LEDiL remains the undisputed global market leader in LED optics.
We have complete confidence in Olli and Taina and wish them every success in their new positions.