LEDiL HAS A NEW SALES DIRECTOR FOR GREATER CHINA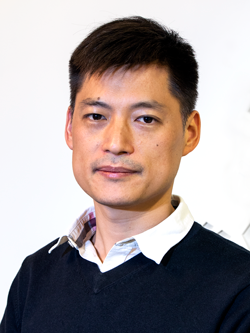 We are pleased to announce the appointment of Yaojun Feng as our new Sales Director for the Greater China region effective as of December 3rd, 2018. Feng will be responsible for growing LEDiL's market share in the region, the largest lighting market in the world.
Feng has been working in the LED industry since 2008 and will be based in Shenzhen, the centre for the lighting industry in China. Having worked in both Hong Kong and mainland China, Feng has gained extensive experience and knowledge of advanced technology development as well as product and business development.
We are confident that with his vast knowledge of the lighting industry and local market, Feng will enhance LEDiL's growth in the Greater China region. Regarding his motivation for joining LEDiL, Feng says, "It is very interesting for me to help a top brand, who is very successful in Europe, to get commercially successful in China as well."
China is known as a dynamic market. "To be successful in China, acting quickly is as important as acting correctly ", says Feng. As Greater China Sales Director, Feng will build a strong connection with the local market. We wish Feng every success in his new position and warmly welcome him to our team.