MX SERIES, THE ULTIMATE IN STREET, AREA, CAR PARK AND INDUSTRIAL LIGHTING OPTICS
Overcome the challenges of lighting demanding outdoor and industrial environments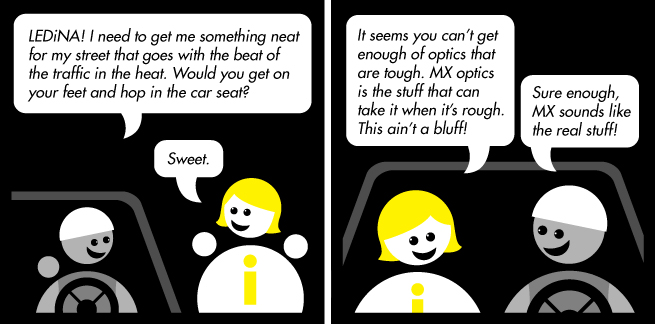 LEDiL MX is a modular, ingress protected 90 x 90 mm platform with an established 2X2MX® ecosystem. The platform consists of 2X2MX, 8MX and 16MX series optimized for different LEDs and applications including street lighting, area, car park and industrial lighting. All modules have an integrated silicone gasket to protect them from dirt and water, and off-the-shelf luminaire components from selected partners shorten the product to market cycle and enable rapid prototyping.
The 2X2MX was the first MX series introduced in 2015. It is optimized for ultra-high-power LEDs with up to 7070 LED packages and is available in PMMA as well as silicone, making it suitable for thermally challenging conditions.
The 8MX series with 8 lens arrays is designed to work with popular flat 5050 LEDs and is available in PC, with a PMMA versions planned for the future.
The 16MX series with 16 lens arrays is optimized for CSP LEDs and is available in PMMA.
As different members of the MX series are optimized for different types of LEDs, we have made a rough calculation of lm/W and lm/$ per module for typical (green), high density (blue) and even for 2X2MX ultra high density usage (red).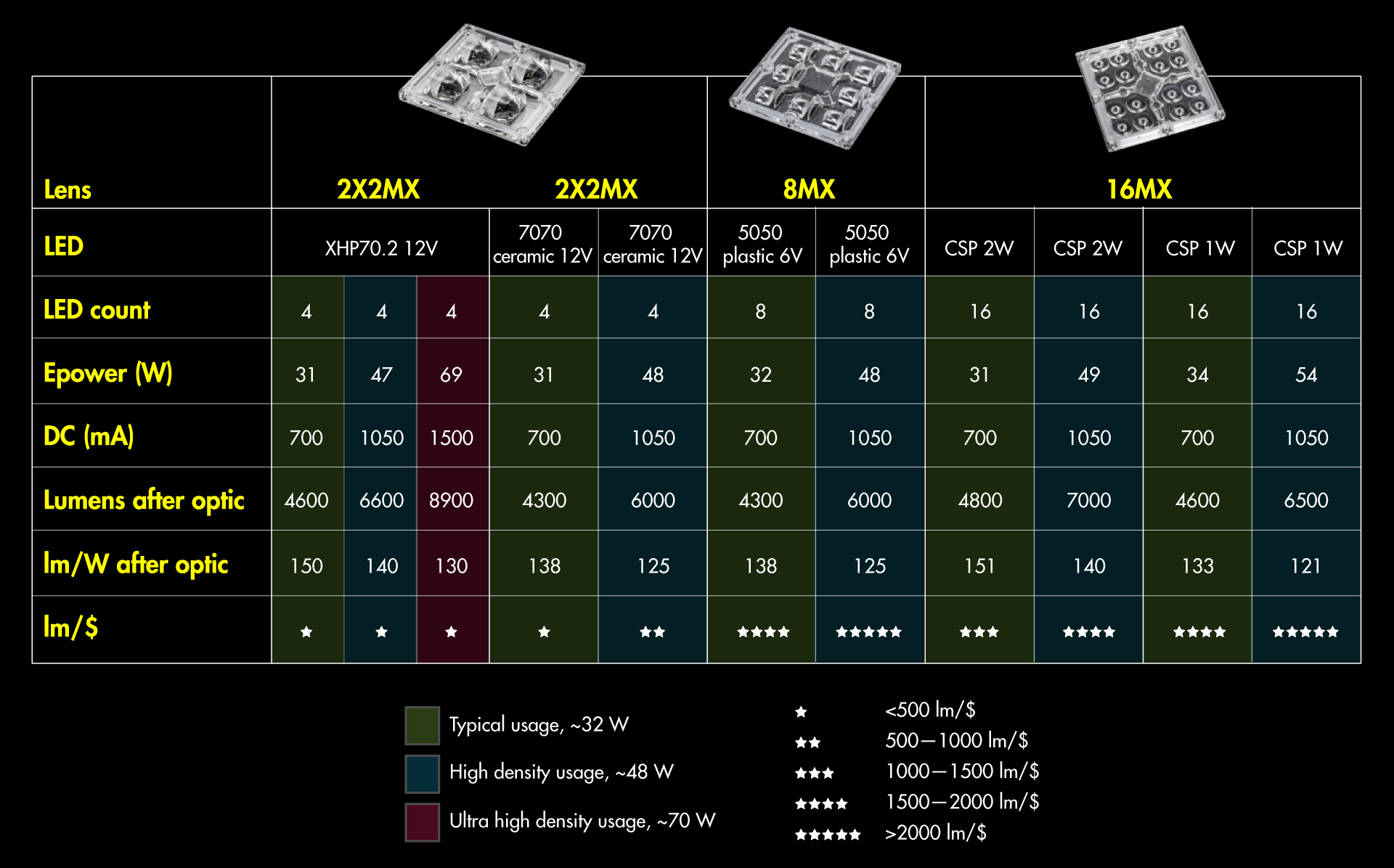 Depending on the project and desired goal, you can choose from a combination of LED and MX optics to get the best results. Combining flat 5050 LEDs with the 8MX series, or CSP LEDs and the 16MX series will achieve the best lm/$ values. Alternatively, using ultra-high-power LEDs with the 2X2MX series will result in an ultra high lumen output density of around 9000 lm.