NEWS
RELATED PRODUCT: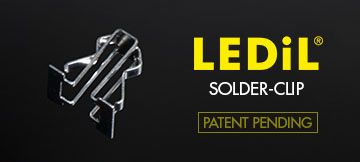 SOLDER-CLIP
SOLDER-CLIP – A new fast and easy lens mounting solution
Accurate mounting and automation friendly without shelf life limitations
Patent pending solder clip has no limited shelf life and offers an easy, accurate and cost-efficient mounting method for lenses. It comes on a reel for pick and place machines ensuring accurate mounting of clips and LEDs to PCBs. It further allows the use of automation for lens assembly in luminaire manufacturing. Currently compatible with LEDiL's highly popular LEILA-SC and TINA-SC optics.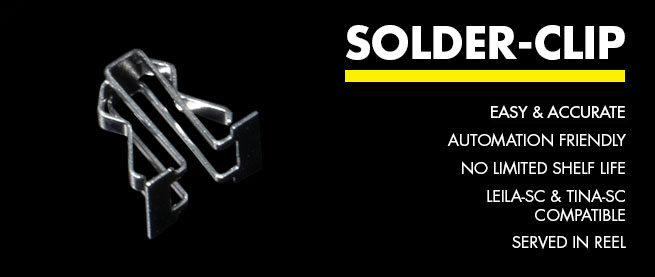 RELATED PRODUCT: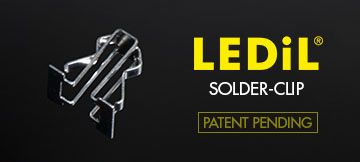 SOLDER-CLIP