VICTORIA-MINI – High lumens in a smaller size
VICTORIA-MINI optics are designed for <100 W luminaires to provide 5 000 to 20 000 lumens with ease. The round optic design of just 180 mm in diameter is packed with 80 lenses coated with LEDiL's patented RZ-surface to avoid disturbing colour-over-angle problems.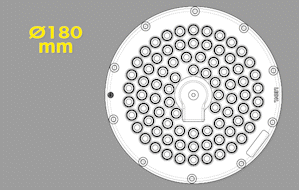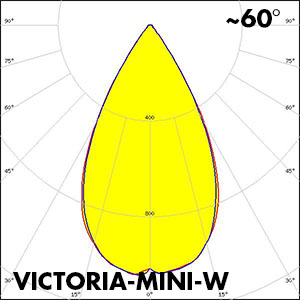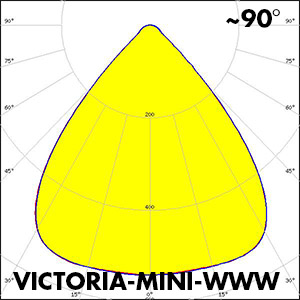 Lenses are available in both PMMA and PC and can be used with a silicone seal to provide ingress protection against dirt, dust and water.
Installation is fast and simple using 10 M4 screws, while an optional installation clip can be used to maintain lens performance, even at high temperatures. See more about installation and performance from the links below.
> Installation instructions
> Application example: Factory floor lighting with LEDiL VICTORIA-MINI
Take your highbay, retail or catenary lighting to new heights
and lumens with LEDiL VICTORIA-MINI.