WATCH THE RECORDING OF THE WEBCAST "CHOOSE THE RIGHT OPTICS FOR EFFECTIVE FASHION RETAIL LIGHTING" BY TERO MÄKINEN
Learn how to choose between a lens or a reflector to make your retail lighting inviting and appealing to your customers. Lighting & optics guru Tero Mäkinen will take you through the best practices in lighting display windows, in-store displays and fitting rooms.


PLEASE NOTE: In order to watch the recording you have to register. Once registered an e-mail link to the recording will be sent to your e-mail inbox.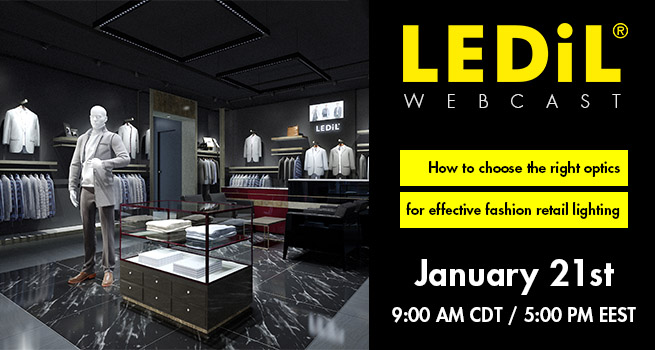 TERO MÄKINEN
Webcast presenter, Tero Makinen, is a leading innovator in the development of optics for the LED industry, and is behind many new ideas on how to use light more effectively. He works closely with partners to conceive new optic concepts for end use applications, in the hope of working towards better global lighting solutions. In recent years, Tero has been actively sharing his knowledge on good lighting practices with the global lighting community in seminars around the world.