Case story
LEDiL products used: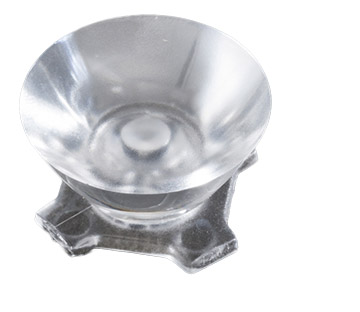 HEIDI-D
Luminaire manufacturer:
NTK Company
NTK Company is a team of professionals designing and creating modern lighting systems. The main values of the company: team competency, working with light that is appropriate, reliable and comfortable.
> nt-k.ru
ABC Lighting
ABC Lighting is a Russian luminaire manufacturer that has specialized in architectural and landscape lighting since 2010. Their wide range of luminaires is constantly being updated and improved and use only the best components to guarantee long life.
> abclighting.ru
Landscape lighting illuminates the natural beauty of rocks on the Black Sea coast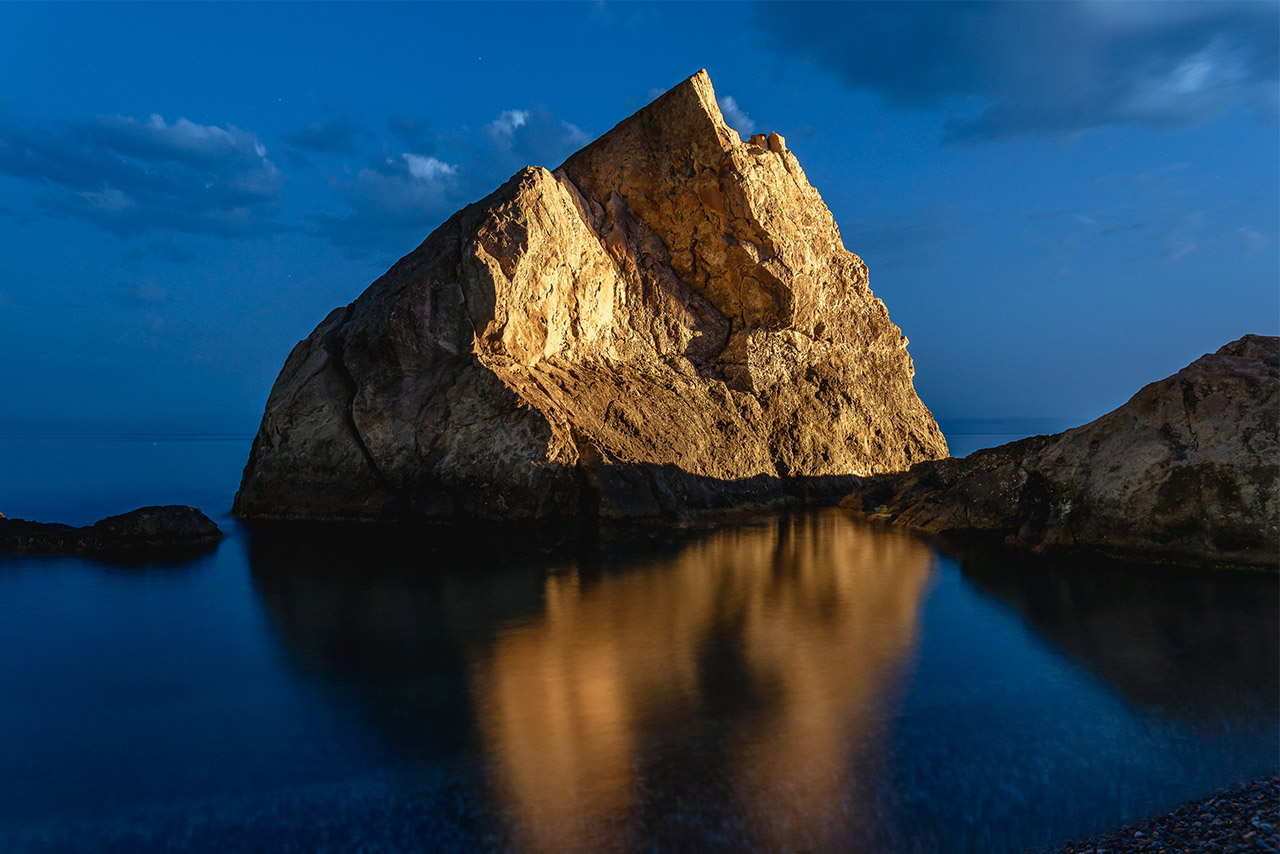 "We chose LED floodlight from our partner ABC Lighting with LEDiL optics to achieve beautiful highlighting of rocks, imitating pre-sunset sunlight without any glare effect"

Stas Rakovskiy, Project Director of NTK Company
"We chose LEDiL because the quality of their HEIDI-D lens allows you to beautifully illuminate natural, architectural and artistic objects. To emphasize their merits and to get the effect that is designed."

Sergey Khakhalev, Head of ABC Lighting
Project
Being asked to imitate the beauty of natural light is not something you get asked to do every day. However, this was exactly what NTK Company were asked to do for one of their latest projects. Using LEDiL optics and LED floodlights from ABC lighting the company set about recreating the pre-sunset sunlight to highlight a series of rocks on the Black Sea coast near Sochi in Russia.
Solution
The company designed a block of narrow-beam projectors fitted with HEIDI-D spot lenses mounted 75 m away and aimed the luminaires directly at the rocks and the water in front of them.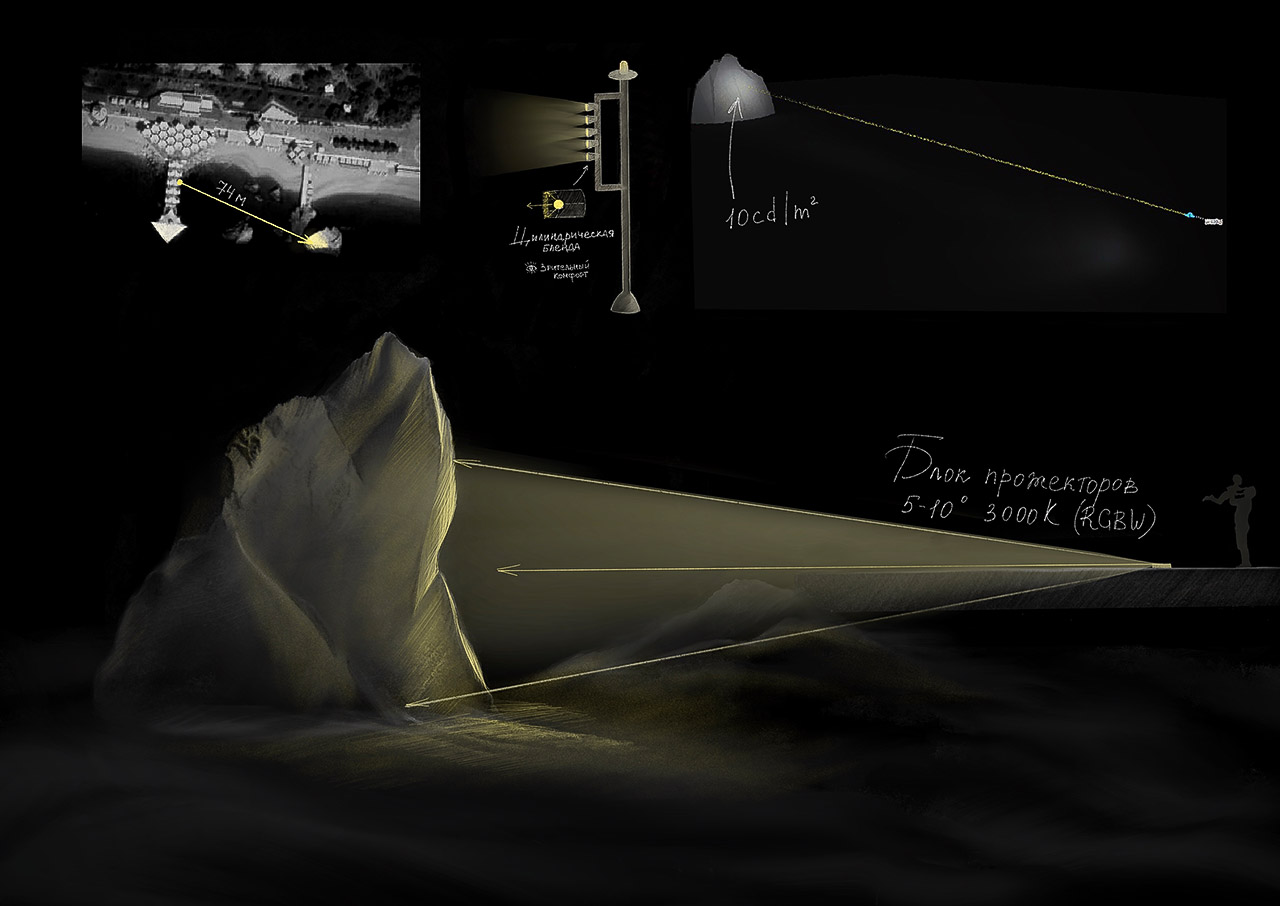 Benefits
The result is a simply stunning display, with the new lighting sharply defining the beauty of the rocks against a background of darkening ocean and sky. The new lighting design is an added bonus to the area in attracting tourists and helping to develop local businesses.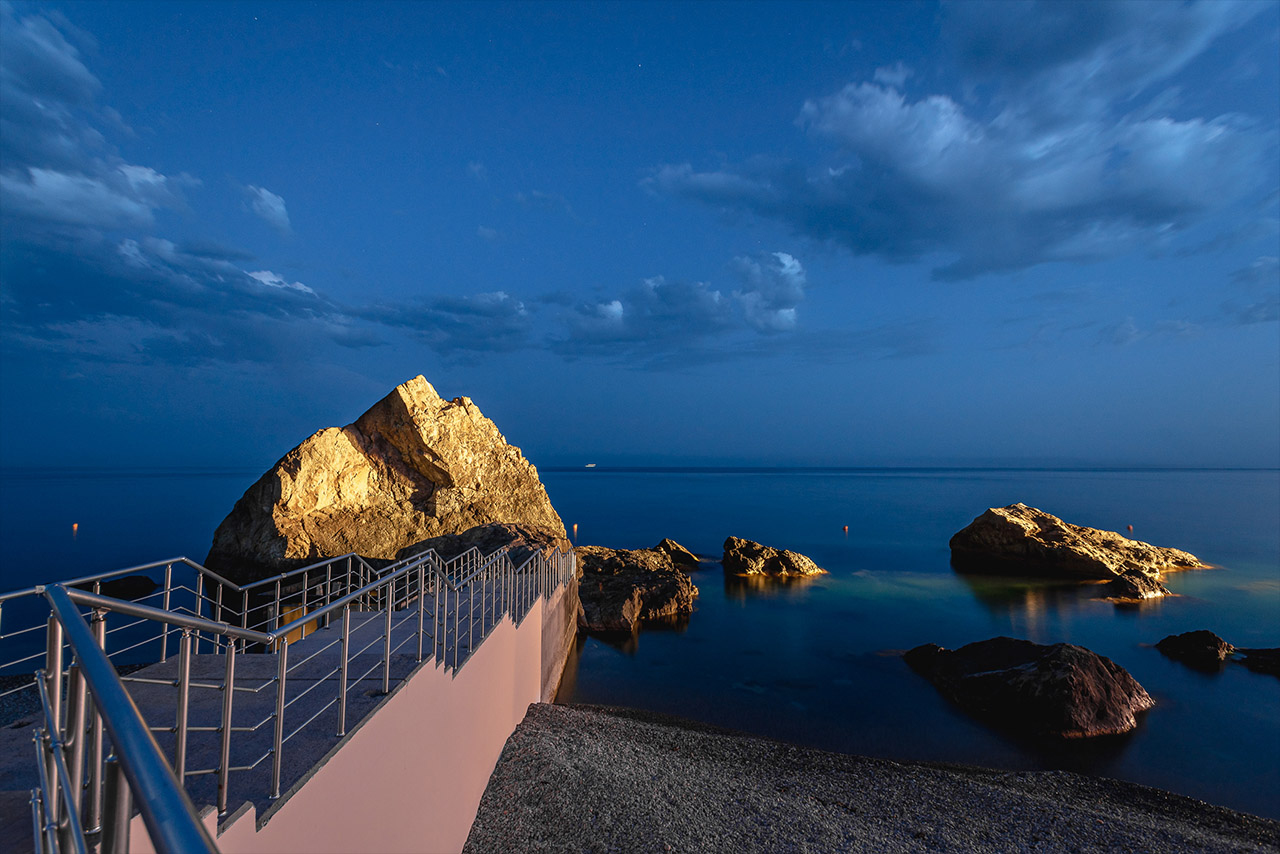 LEDiL products used: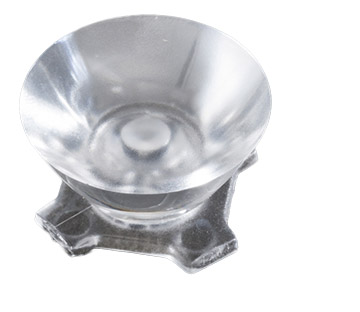 HEIDI-D
Luminaire manufacturer:
NTK Company
NTK Company is a team of professionals designing and creating modern lighting systems. The main values of the company: team competency, working with light that is appropriate, reliable and comfortable.
> nt-k.ru
ABC Lighting
ABC Lighting is a Russian luminaire manufacturer that has specialized in architectural and landscape lighting since 2010. Their wide range of luminaires is constantly being updated and improved and use only the best components to guarantee long life.
> abclighting.ru