Reference product
LEDiL products used: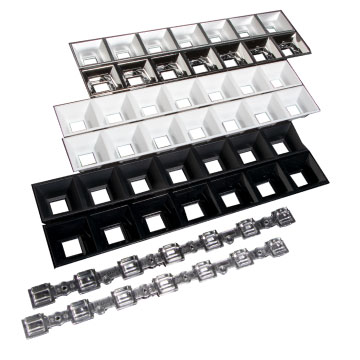 DAISY-7X1
All DAISY optics
Luminaire manufacturer:
Lichtwerk GmbH
The company was originally founded as 'Bamberger Industrie-Gesellschaft mbH & Co.KG' in 1908 and was renamed Lichtwerk GmbH in 2001. Since then the company focus has been on light engineering and design consultancy for consultants and architects, starting with conceptual design all the way to final project execution.
> serio.lichtwerk.de/de/
LEDiL DAISY makes light work for Lichtwerk in Germany
"We chose LEDiL because it fits our photometric requirements and integrates seamlessly in our product design."

Claus Raab, Head of Development, Lichtwerk GmbH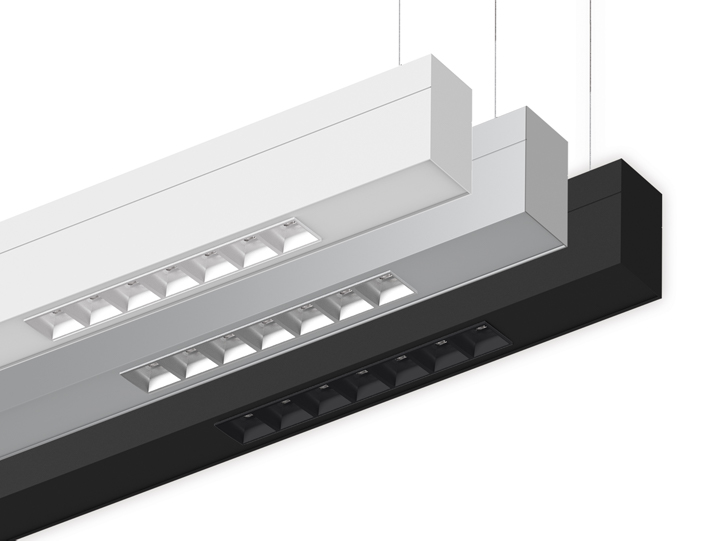 Project
To design a luminaire suitable for the demanding tasks of VDU workstations was the task Lichtwerk GmbH from Koenigsberg set themselves recently. Their answer is the serio-HITOS, the latest addition to the company's existing pendant system luminaire family.
Solution
Manufactured in protruded aluminium the Serio-HITOS offers direct and indirect light distribution and also has a dimmable variant. Lichtwerk chose to use
DAISY-7X1
optics as, thanks to LEDiL's Dark Light concept, the serio-HITOS fits the DIN EN 12464-1 requirements with a luminance of 65°<1000cd/m² and an UGR < 19 fully. LEDiL DAISY, together with the LED board, integrates perfectly with the low profile luminaire housing. Using Lichtwerk's
serio configurator tool
complex luminaries can easily designed and tailored to fit specific purposes.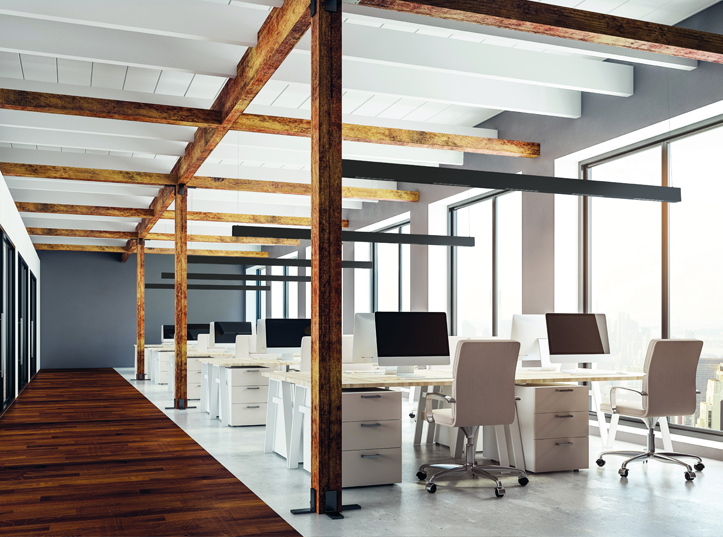 Benefits
The serio-HITOS, fitted with LEDiL lighting technology, expands the usability of the serio family to office and educational environments. This enables the use of one lighting concept throughout all areas of an entire building to make a clear stylistic statement.
LEDiL products used: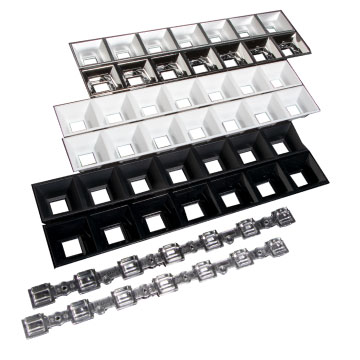 DAISY-7X1
All DAISY optics
Luminaire manufacturer:
Lichtwerk GmbH
The company was originally founded as 'Bamberger Industrie-Gesellschaft mbH & Co.KG' in 1908 and was renamed Lichtwerk GmbH in 2001. Since then the company focus has been on light engineering and design consultancy for consultants and architects, starting with conceptual design all the way to final project execution.
> serio.lichtwerk.de/de/