Reference product
LEDiL products used: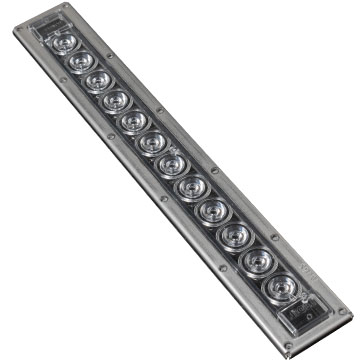 VIOLET-12X1-S
Luminaire manufacturer:
LUMITRONIX
LUMITRONIX® manufactures light sources for industrial use and has been the official distributor for LEDiL, Nichia and other manufacturers for many years.
> b2b.lumitronix.com
Lumitronix use LEDiL VIOLET optics for their new UV-C LED modules
"We decided to work with LEDiL in this application, because the Violet lens system offers the highest performance available on the market for linear UVC applications in these mechanical dimensions."

Volker Kokula, Head of R&D, Lumitronix
Project
Lumitronix UVC LED modules use the LEDiL UV-C
VIOLET
optics to offer professional users highly efficient solutions for disinfection and decontamination. The 12 UV-C LEDs used, emit a wavelength of 275 nm enabling immediate sterilization and cleaning of air, liquids and surfaces ensuring bacteria, germs and viruses are reliably removed.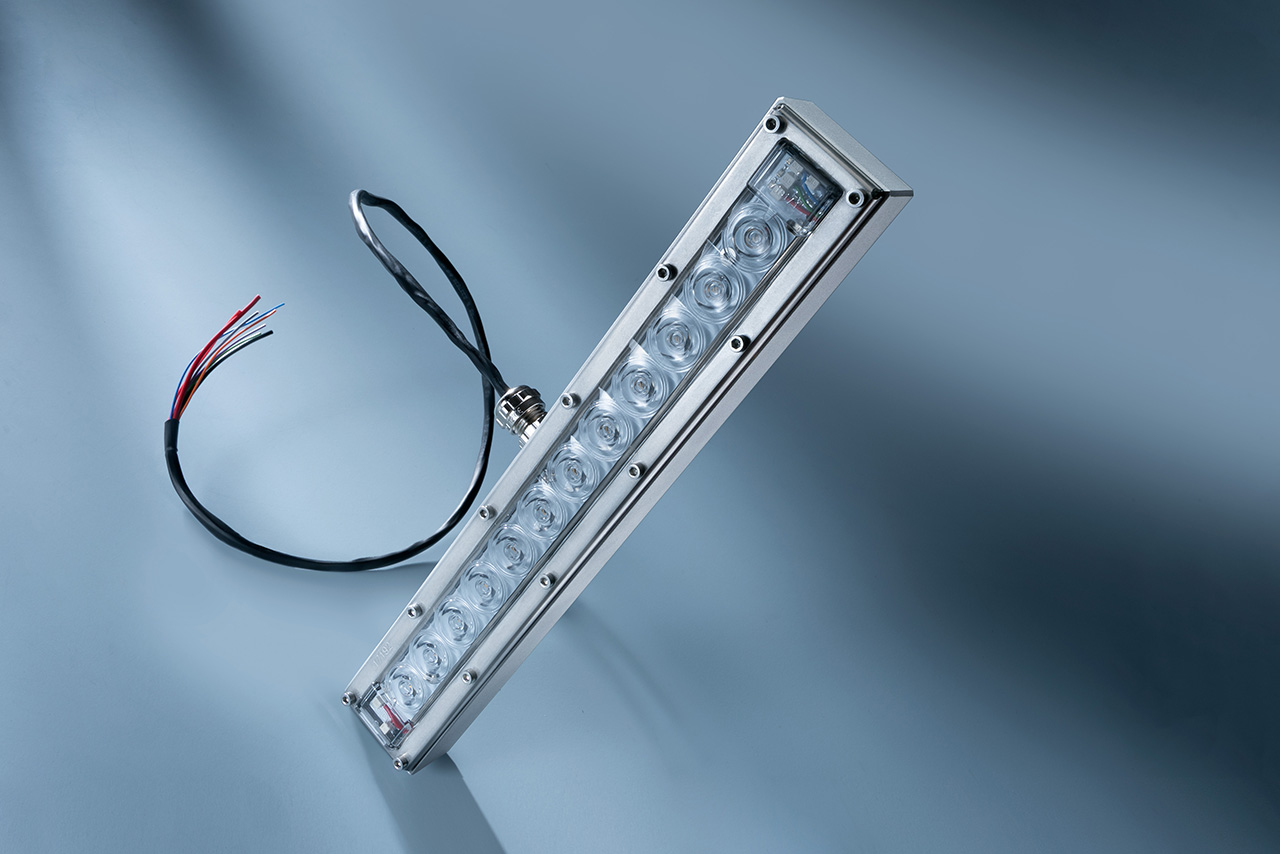 Solution
With their slim and compact design, measuring just 30 cm long and 4cm wide including housing, the modules stand out from the competition. Depending on the application, customers can choose between a ready-to-use system (UVC LED luminaire with Lumitronix control unit for safe operation) or purchase just one UVC LED module, which can be integrated into an existing control concept on the customer side.
Benefits
The small size of the luminaries allows them to be installed where space is at a premium, such as in cupboards and drawers. High resistance to shock and vibration also makes the modules ideal for use in frequently used portable devices such as those used to disinfect personal electronics and hospital instruments.
Application-specific advantages include directed UV-C LED radiation on defined areas – which also "withstand" UV radiation well. Where traditional mercury lamps radiate diffusely in all directions and can be dangerous if they break, these powerful UV-C modules offer lasting performance and can be targeted to achieve effective results quickly.
Lumitronix Violet UVC LED Module (with control unit)
Lumitronix Violet UVC LED Module
Lumitronix Violet UVC LED Module (PCB only)
LEDiL products used: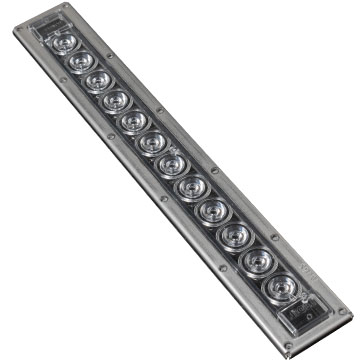 VIOLET-12X1-S
Luminaire manufacturer:
LUMITRONIX
LUMITRONIX® manufactures light sources for industrial use and has been the official distributor for LEDiL, Nichia and other manufacturers for many years.
> b2b.lumitronix.com