CASE STORY
LEDiL PRODUCTS USED: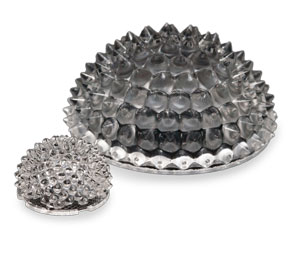 ZORYA
ABOUT
RADEL SA
RADEL SA is a Bridgelux and LEDiL partner. Founded in the 1950s the company supplies a wide range of high quality LED components supported by exceptional customer service and in-depth technical knowledge.
Bridgelux
Bridgelux helps companies, industries and people experience the power and possibility of light. Since 2002, the company has designed solid-state lighting solutions that are high performance, energy efficient, cost effective and easy to integrate.
NEW PARK LIGHTING HELPS CHILDREN IN ATHENS LEARN THE RULES OF THE ROAD
"ZORYA was an excellent solution for this project allowing us to achieve perfect uniformity & quality of light where SMD LEDs and assorted optics failed."

Billy Papadopoulos, Radel
PROJECT
A bicycle traffic park is a great place for children to get an introduction to the rules of the road. Unfortunately for one educational traffic park in Athens, once the hours of twilight approached the old fashioned mercury lamps weren't quite up to the job of illuminating the roads and signs. And so when the sun went down the kids had to head home. Understanding the importance of extending play and learning time by having a well lit, safe play environment, the local authorities decided it was time for a lighting upgrade.
SOLUTION
The autorities commissioned engineer and designer Thanos Poulopoulos to help solve the problem. Mr. Poulopoulos designed a special aluminium OEM adaptor to retrofit LEDiL's ZORYA optic with Bridgelux Vero® Series 18-D-SE 3000 K 80 CRI driven @1000 mA luminaires.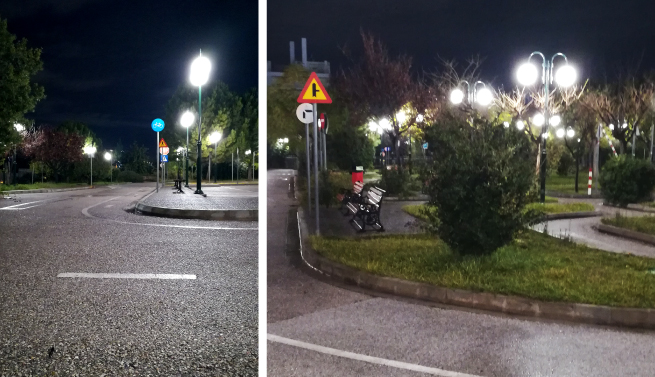 BENEFITS
All stakeholders have benefited from the new park lighting which now provides at least 3 times more light compared to the old mercury lamps. Furthermore the new lamps consume just 40 W of power per LED compared to the 150 W used by the old lamps. The solution provides uniform illumination across the park with no glare, even below the lamp pillars. But perhaps most importantly of all the children and their parents are delighted to be able to continue using the park even after the sun goes down.