THERMAL MEASUREMENT INSTRUCTIONS FOR LENSES AND REFLECTORS
BACKGROUND
Thermal management must be considered carefully with LED luminaires because heat reduces LED lifetime and light output
Infrared (IR) imaging and thermocouple measurement systems can be used for monitoring temperatures in LED applications in certain situations

Absorption of radiant flux by thermocouple leads must be considered carefully
Emissivity of target surface must be known if IR camera is used
LENS TEMPERATURES
Lens temperatures should be measured with an IR camera for accurate results.


Switch on the light and let temperatures rise until they are stabilized, remove obstacles (e.g. glass cover) quickly to expose target surface and take image on top surface of the lens. Start recording video sequence and turn over the lens quickly to catch maximum temperature on bottom side of the lens.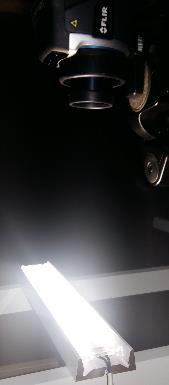 REFLECTOR TEMPERATURES
Attach a thermocouple on surface of the reflector with a small aluminum tape and monitor temperatures until they are stablized.
Paint target area, attach a tape which emissivity is known or remove metallization on outer surface of the reflector and take an IR image from that area after temperatures are stabilized.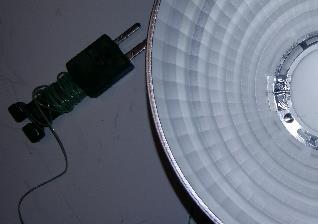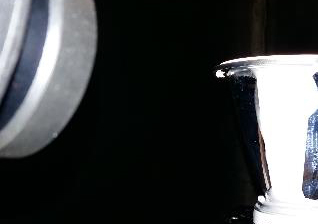 IR IMAGING FAILURE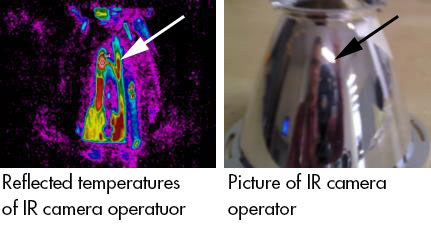 Low emissivity surfaces are challenging to measure with an IR camera because reflected temperatures can be seen in the IR image.
Target surface's emissivity must be known and correct value must be set for IR image.
COB LED TEMPERATURES
LED case temperature, Tc, can be measured with a thermocouple which is firmly glued tot the Tc measurement point of the LED module.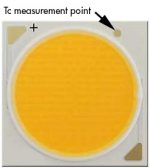 SUMMARY
IR imaging is preferred method for lens and reflector temperature measurements.
Tiny thermocouples (AWG 40 is recommended) can be used to measure LED case, PCB and heat sink temperatures where radiant flux doesn't interfere and target surfaces cannot be exposed to IR camera
---
The information contained herein is the property of LEDiL Oy, Joensuunkatu 13, FI-24100 SALO, Finland and is subject to change without notice. Please visit www.ledil.com for additional information, such as the latest photometric files, 3D mechanical models, and application notes relating to handling, gluing and taping.