APPLICATION EXAMPLE
Supermarket lighting with LINDA and ALISE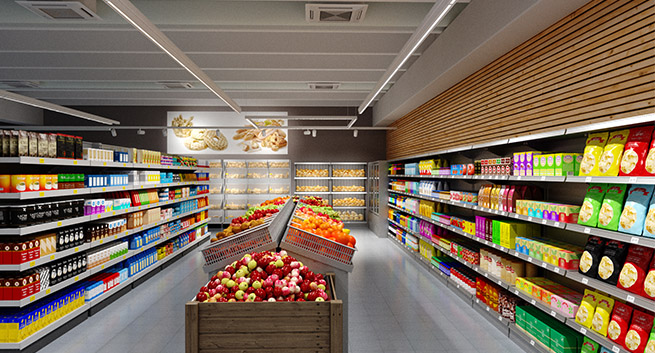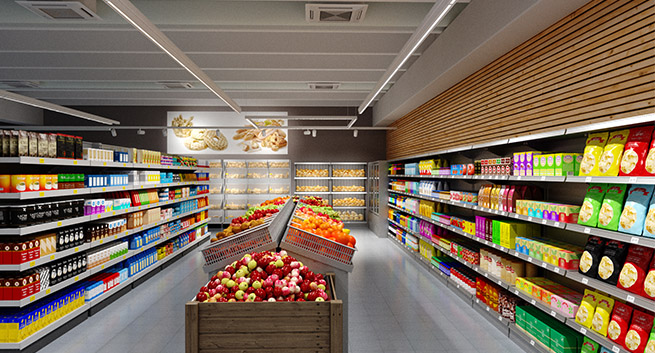 General lighting example for supermarkets with
LINDA-WW
for continuous row luminaires and
ALISE-110-M
for track lighting. Find more information about the products below, through the links or
contact
our sales team.
LINDA for continuous rows
Linear extrusion lenses with excellent optical control
Can be customized to support continuous luminaires in different lengths
Easy installation by pressing or sliding into the luminaire housing
ALISE for track lighting
Premium light quality in most popular sizes and beams
Clean and consistent design
High thermal resistance
The information contained herein is the property of LEDiL Oy, Joensuunkatu 13, FI-24100 SALO, Finland and is subject to change without notice. Please visit www.ledil.com for additional information, such as the latest photometric files, 3D mechanical models, and application notes relating to handling, gluing and taping.