New products – August, 2023
80-degree beam for downlights.
With supreme light quality and glare-free illumination, YASMEEN is a perfect solution for retail and hospitality downlights and is designed to provide glare-free lighting.
YASMEEN-70-WWW optic is a perfect solution designed mainly for retail and hospitality downlights, providing glare-free lighting.
Read the story about how the optics have been adopted by our German customer.
> Read the customer story
> Go to product pages
> Request samples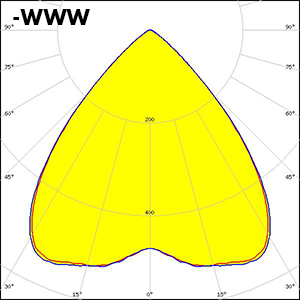 No light leakage, better thermal resistance and less space required.
AMY is an extremely versatile optics family designed for attractive, slim track- and downlights. The optics become even more appealing with the enhanced holder design available for 35-, 50- and 70-mm variants.
The new holder prevents light leakage, enhances thermal performance with a larger COB opening,
securely holds the lens, and requires less luminaire space due to its shape.
> Go to product pages
> Request samples
The best COB wall-washer optics on the market.
Wall-washing is a widely embraced technique in architectural and retail lighting. The limited availability of downlight wall-washing optics on the market often leads to a lack of wall washer downlights in standard portfolios. Fortunately, this is not the case with LEDiL AMY.
We are thrilled to introduce the new AMY WAS beams to our versatile, low-profile COB lens family, offering a total of nine stunning beams to choose from. AMY-50- and -70-WAS stand out as the best wall-washer optics currently available in the market.
> Read more
> Go to product pages
> Request samples