CS16324_STRADELLA-IP-28-HB-W
Print

~90° wide beam. Variant made from PMMA.
Specification
Dimensions:

100 x 100 mm

Height:

9.5 mm

Fastening:

pin, screw

Colour:

clear

Box size:

476 x 273 x 247 mm

Box weight:

5.9 kg

RoHS and REACH compliant:

Yes
Materials
STRADELLA-IP-28-HB-W, Lens array, PMMA
STRADELLA-28-SEAL, Seal, Silicone
Documents
Request a 3D mechanical model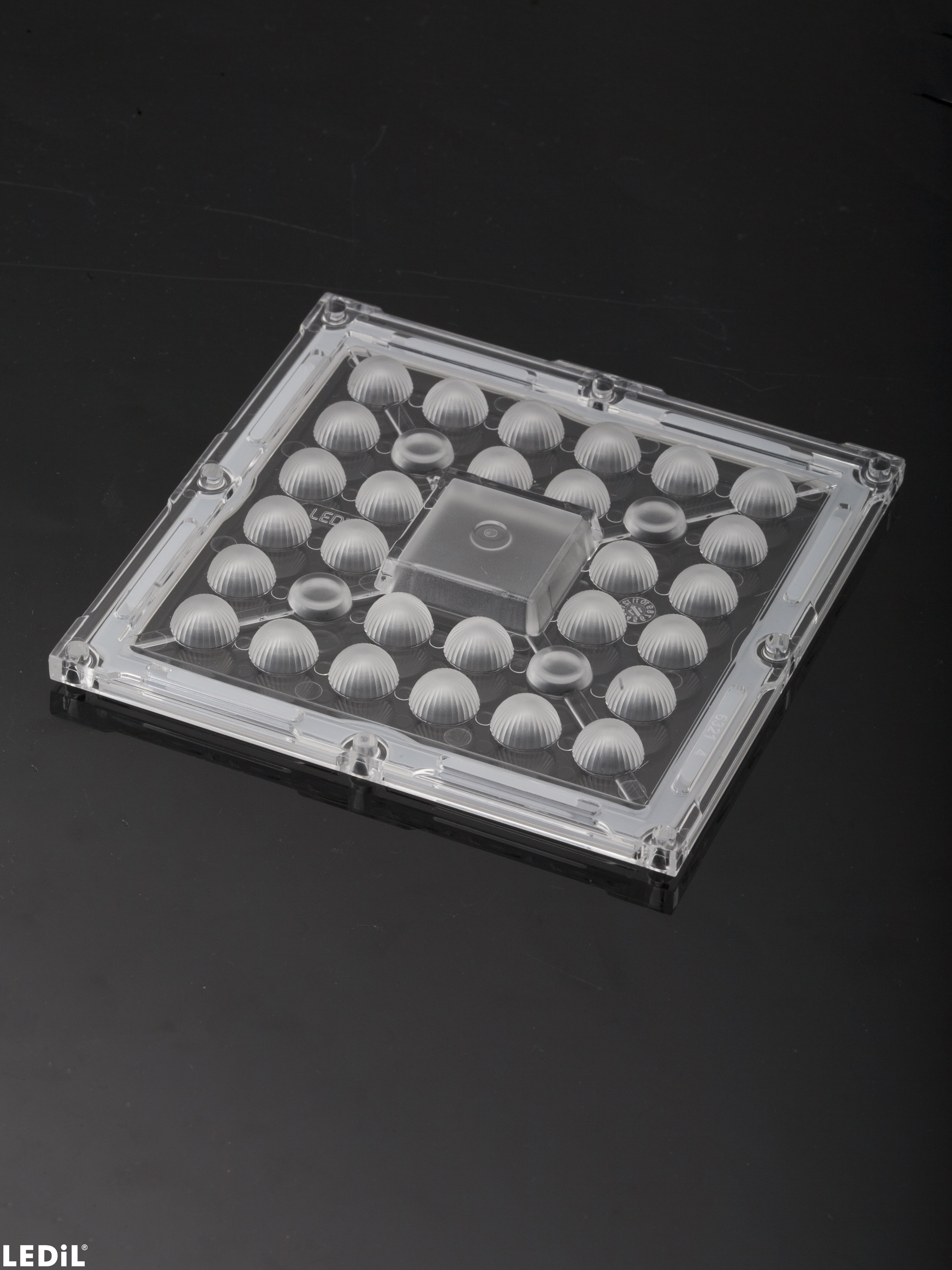 Please note that due to varying asymmetric chip locations the exact source of light is not always located at the center of the LED packet. If maximum uniformity is required LEDiL recommends rotating such LEDs on the PCB in a regular pattern for smoother results.