Case story
LEDiL products used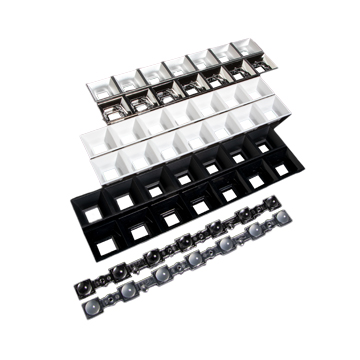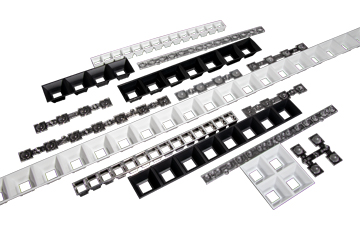 Luminaire manufacturer:
Iluminacion Buenos Aires
Iluminacion Buenos Aires is a company dedicated to the design and development of lighting projects and products.
> www.iba.com.ar
LEDiL DAISY helps new lighting design fly at Silvio Pettirossi airport in Asuncion
"We chose LEDiL, for its quality of materials and light efficiency in the optics. Also for having extensive experience in the field and quick response to our demands."

Lic. Marcelo Mignone — Commercial Manager Iluminación Buenos Aires SA
Project
Silvio Pettirossi International Airport is located in the city of Luque, just a few kilometres from the capital Asuncion in the Republic of Paraguay. The airport is one of the country's main overseas travel hubs, and as part of a series of general improvements and upgrades to the check-in, departures and billing areas, new lighting solutions were needed, each with their own requirements.
This was the challenge facing lighting design and development company Iluminación Buenos Aires SA when they won the contract.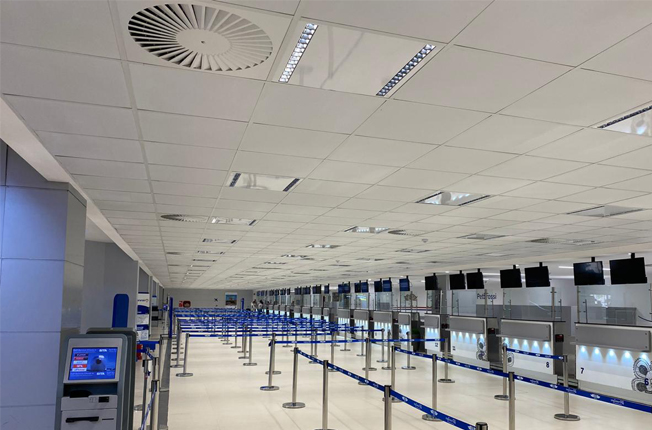 Solution
As the height in the billing area is low the lighting design needed a luminaire with low glare to avoid dazzle, whereas the check-in and boarding areas required superlative lighting levels and brightness control.
The designers at Iluminación decided to use model IBA 425 604 x 604 mm luminaires with 50° DAISY lenses. The solution allowed them to replace the original Armstrong ceiling tiles with modular spacings of 2.4 x 2.4 metres.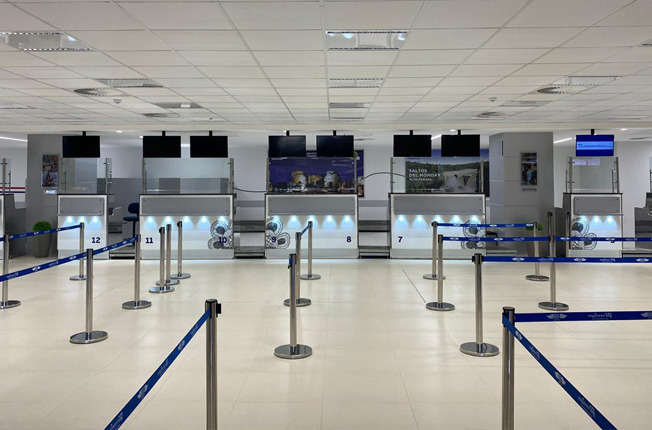 Benefits
Using
DAISY-7X1
optics allowed for the quick installation of all new lighting equipment as well as helping the design achieve its goal of delivering excellent light levels, with very good uniformity and brightness control. Thanks to good brightness control and low UGR
DAISY lenses
ensure the renovated areas have a high degree of visual comfort.
LEDiL products used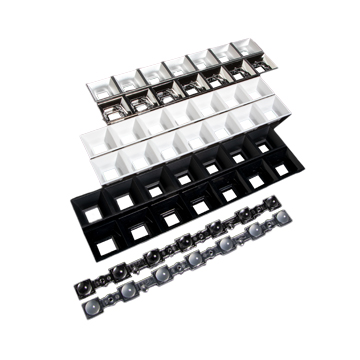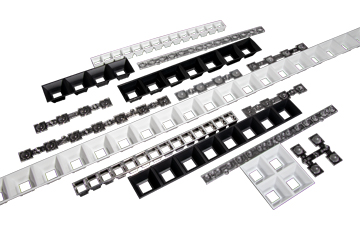 Luminaire manufacturer:
Iluminacion Buenos Aires
Iluminacion Buenos Aires is a company dedicated to the design and development of lighting projects and products.
> www.iba.com.ar