CASE STORY
LEDiL PRODUCTS USED: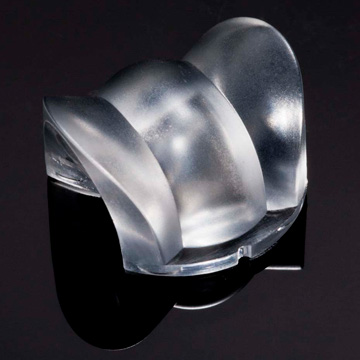 FLARE-MINI
ABOUT
Boos Lighting Group
International Lighting Engineering Corporation "Boos Lighting Group" comprises research, engineering and industrial resources. Our service offering includes lighting concept, styling and design as well as manufacturing, construction and installation. Boos Lighting Group also provides technical support and maintenance of our lighting systems for the duration of their lifetime.
RELATED CONTENT:

Case Story – Hermitage Museum Lighting


Case Story – Bridge on the Volga
KOMMUNAL'NY BRIDGE LIGHTS UP KRASNOYARSK
"Working together with LEDiL we were able to deliver an innovative bridge lighting solution using optics that were new to us. LEDiL's operational support and advice were invaluable in helping us find the best solution. We have worked with LEDiL on several projects and their wide selection of lenses allows us to solve almost any complex challenge using RGBW LEDs for the best colour mixing."

Marianna Serdyuk, Product Manager for architectural lighting, Boos Lighting Group
PROJECT
The Kommunal'ny Bridge spans the Yenisei River in the city of Krasnoyarsk, Siberia, Russia. Reminiscent of Stalinist period architecture, and represented on the old 10-ruble banknote, the bridge is a popular tourism attraction and important focal point in the heart of the city. Once again Boos Lighting Group was awarded the contract to light the arched concrete expanse of this important bridge. The challenge facing Boos was twofold: first of all, the bridge lighting system needed to exaggerate the arched construction, and secondly, provide a contrast between the bridge and the natural beauty of the river's landscape.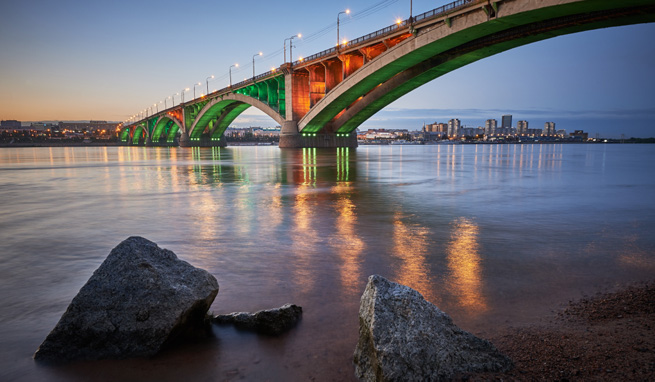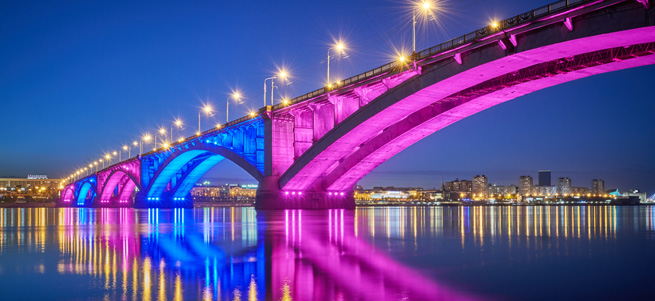 SOLUTION
Boos created linear architectural luminaires with controllable dynamic light using LEDiL's FLARE-MINI lenses to achieve an extreme oval shape of light. Perfect to follow the narrow structures of the bridge.
BENEFITS
The new lighting system means exact colours can be chosen to light the bridge for different events. This flexibility allows the city to use the bridge as a centerpiece for amazing light shows to enthrall and entertain both residents and tourists against a backdrop of spectacular natural surroundings.