Reference product
LEDiL products used: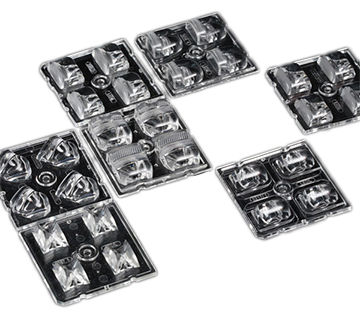 STRADA-2X2
Luminaire manufacturer:
Verdelux Oy
Verdelux Oy is a Finnish family run business established in 2002 to develop durable luminaires with great design for park lighting. Designed and manufactured in Finland.
> www.verdelux.fi
Other partners:
Signify
+ 9 subcontractors
Walking under a "City Loon" – a sturdy, environmentally friendly bollard lamp
"Thanks to LEDiL's large portfolio of lenses our luminaires offer a wide variety of possibilities for each situation."

Matti Iiramo, Architect, Verdelux Oy
Project
In 2019
Verdelux Oy
teamed up with LEDiL and
Signify
to renew their whole luminaire portfolio. In 2020 they set a goal to make a new bollard lamp that would not cause glare for pedestrians or residents while still having performance similar to luminaires on higher poles.
Solution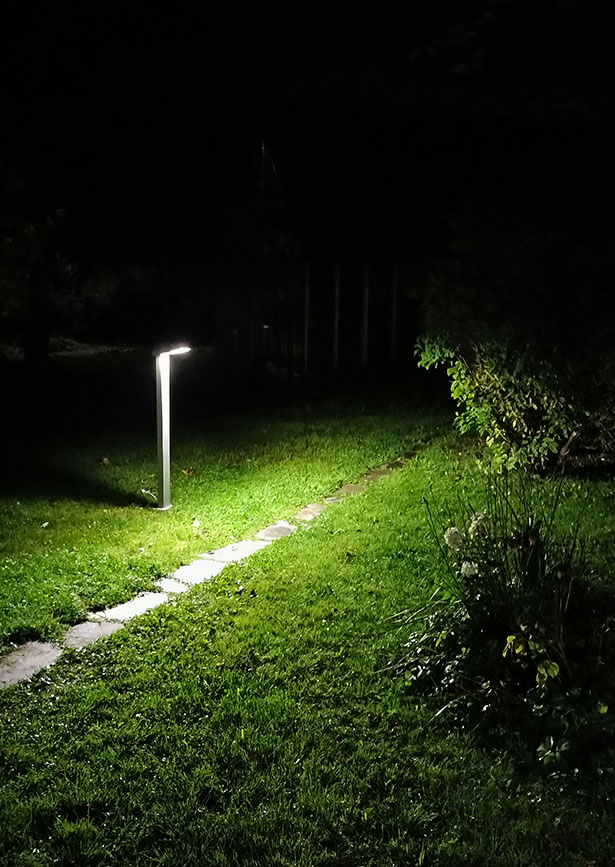 After testing multiple LEDiL lens combinations together with
Signify LED modules
, Verdelux came up with a solution that achieves the widest possible light distribution from a bollard lamp just 1.4-meters-high. The
"City Kuikka"
(City Loon) was born, with a sturdy, streamlined design that is a perfect fit in public spaces and demanding residential areas. Each bollard lamp is equipped with four of LEDiL's standard
50 x 50 mm LED lenses
to allow a wide variety of light distribution optimisation. With superb illuminance, 22 W power consumption, high-quality materials, and timeless design, the City Kuikka is the answer to more sustainable urban environments, proving once again that a bird on a bollard is worth two on a pole.
Benefits
Verdelux City Kuikka luminaires provide urban landscapes with low glare and minimal light pollution (only ~ 0.26 % of upper flux fraction) that do not disturb residents living next to them. Efficient LEDs with low power consumption, together with powerful optics, maximise light where it is needed and can even reduce the number of luminaires required. With durable materials and high quality components these bollards are built to last.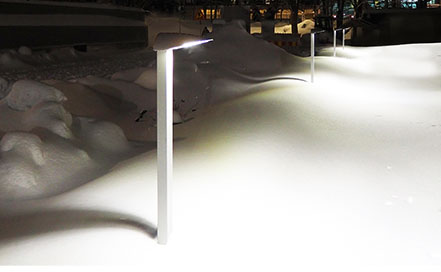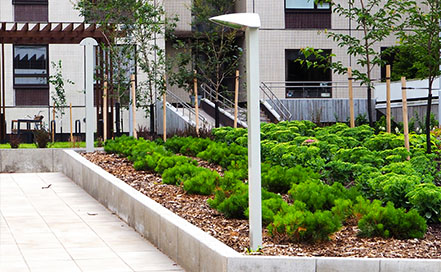 LEDiL products used: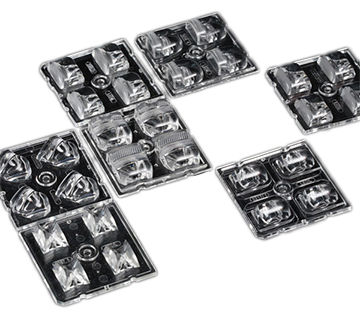 STRADA-2X2
Luminaire manufacturer:
Verdelux Oy
Verdelux Oy is a Finnish family run business established in 2002 to develop durable luminaires with great design for park lighting. Designed and manufactured in Finland.
> www.verdelux.fi
Other partners:
Signify
+ 9 subcontractors