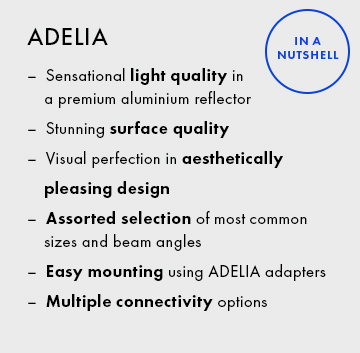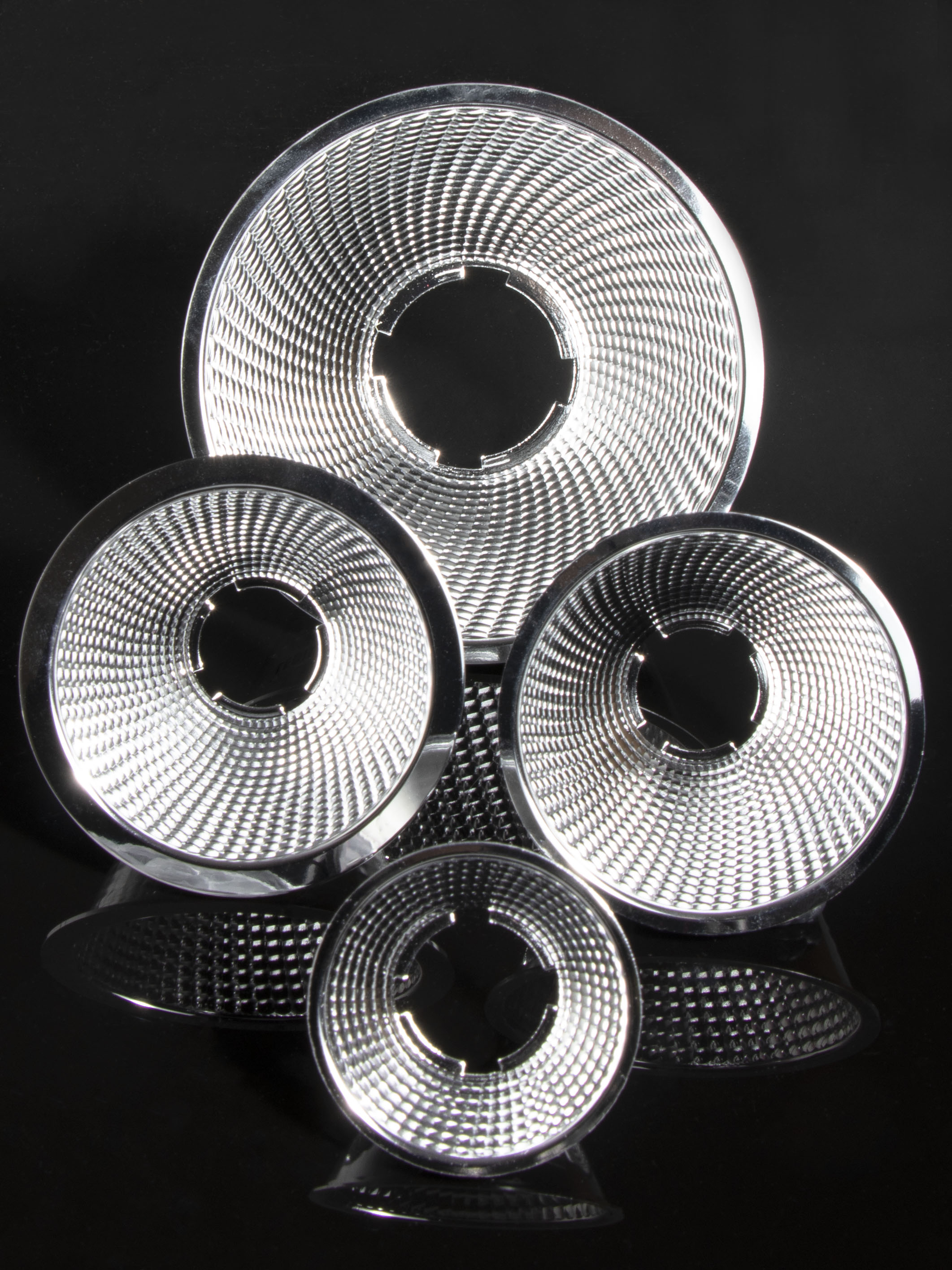 Product pages
Request samples
2D or 3D files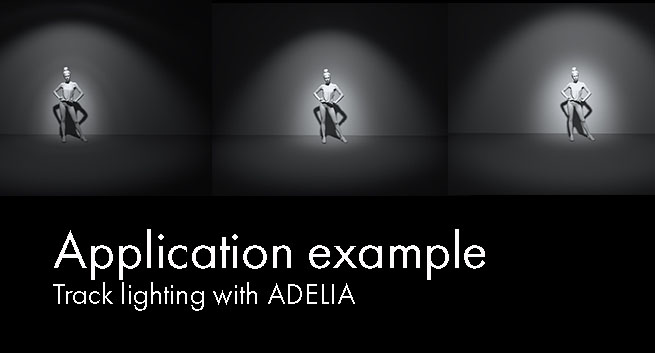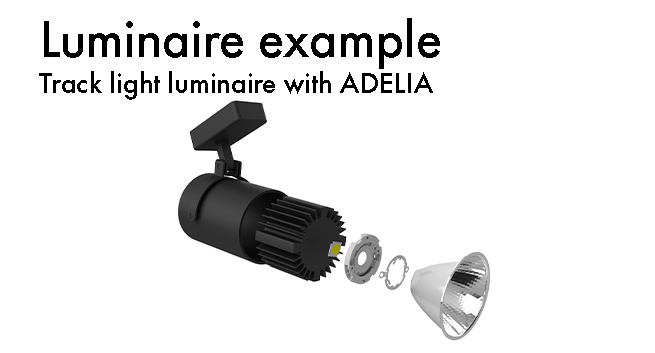 ADELIA – visual perfection
Sensational light quality in a premium aluminium reflector
Imagine a world where elegant lighting designs combine with a stunning visual appearance to deliver high quality lighting aesthetics and create visual perfection.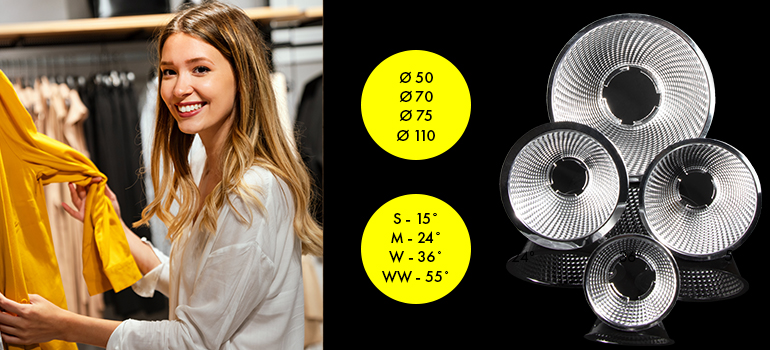 LEDiL is pleased to welcome ADELIA, an exceptional family of aluminium reflectors that combines stunning high-quality aesthetics with premium light quality.
With a beautiful shiny finish, the surface of these innovative reflectors is optimized to show no greyness or haze, ensuring an aesthetically beautiful look. Fitting seamlessly into beautiful lighting designs, ADELIA takes track and downlight concepts in retail and indoor architectural applications to new heights.





This exciting newcomer is available in four common sizes with diameters of 50, 70, 75, and 110 mm.
• Ø 50 mm optimized for 10 mm LES COBs
• Ø 70 mm optimized for 14.5 mm LES COBs
• Ø 75 mm optimized for 14.5 mm LES COBs
• Ø 110 mm optimized for 22 mm LES COBs
The assorted selection of spot to extra wide beam angles offer 15-, 24-, 36- and 55-degree beams and are easily mounted using ADELIA adapters for HEKLA, B+W and BJB connectors.
ADELIA is a perfect compliment to LEDiL's assortment of premium retail lenses.
If you would like to learn more about ADELIA reflectors, please contact our sales.
You can download IES files on the product page.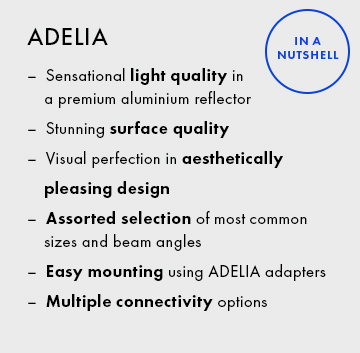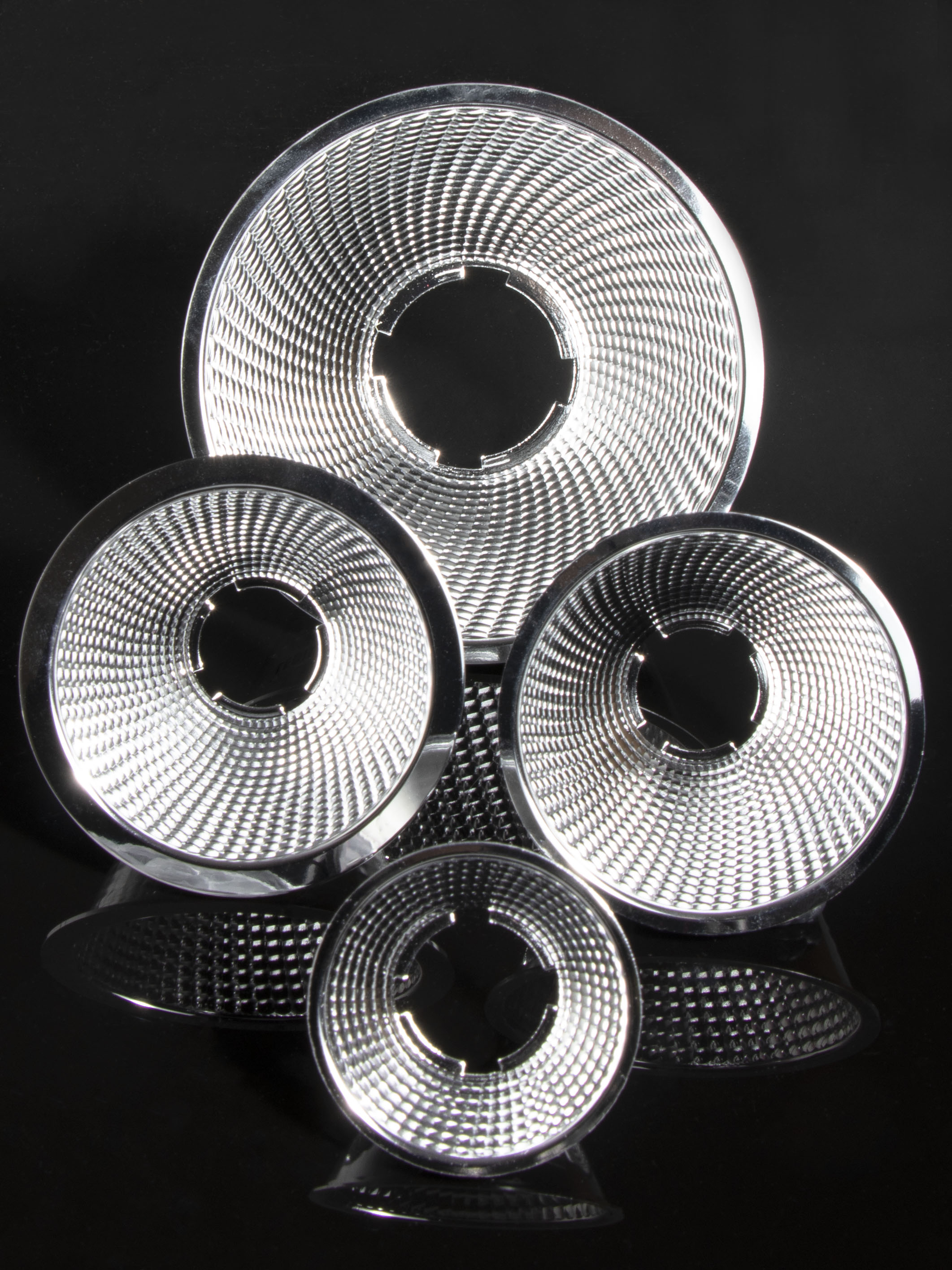 Product pages
Request samples
2D or 3D files