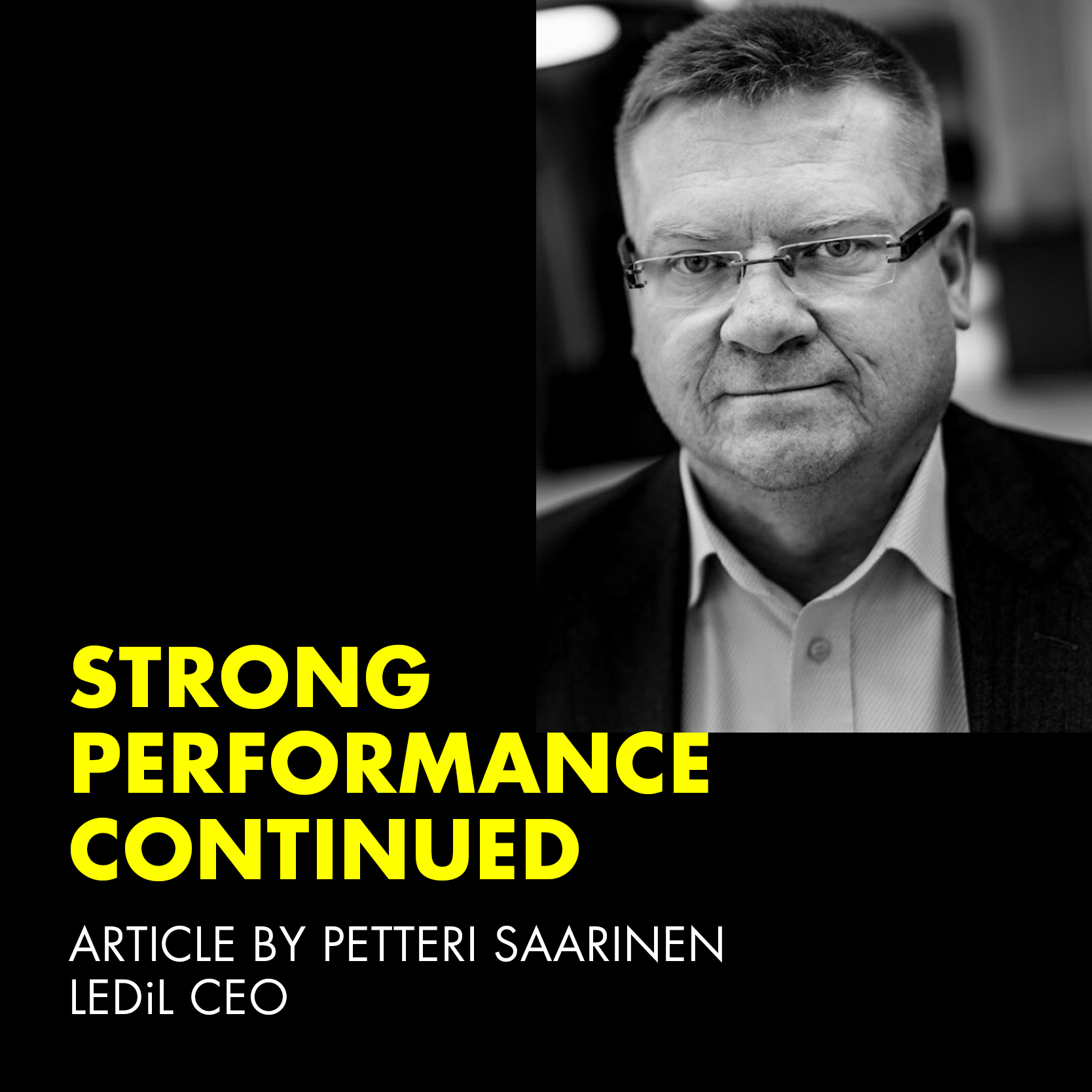 RELATED ARTICLES:
LIGHTS ON!
Article by Petteri Saarinen, LEDiL CEO
SUSTAINABLE DIFFERENTIATION
Article by Petteri Saarinen, LEDiL CEO
Strong performance continued
I am very pleased to offer my congratulations and wholehearted thanks to entire LEDiL team having continued to perform strongly for enabling really a fantastic start for the year 2021.
Following encouraging development already in Q4/20, LEDiL has been producing record-breaking order flows during Q1/21 raising the order backlog to an all-time high level.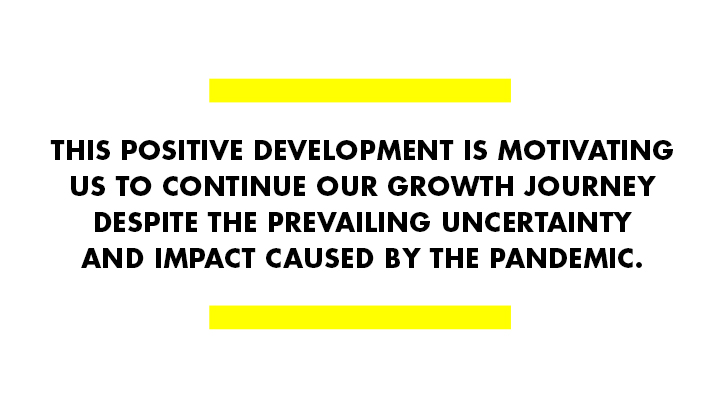 Our ambitious change program is largely completed and LEDiL continues its daily business in accordance with re-focused business plan. We are humbled by and extend our big thanks again to all our valued customers and partners who place their trust in us.
Solid performance also shown in our Q1/21 numbers enable LEDiL to seek various ways to further enhance our offering, service, and performance for increased customer benefits - creating sustainable value for all stakeholders.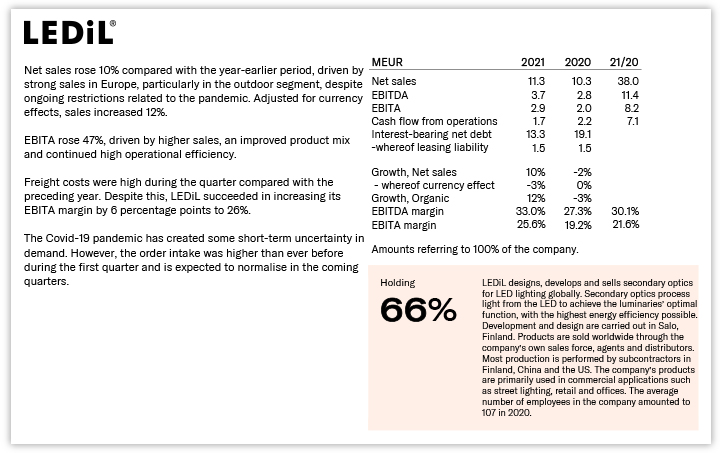 For more information on LEDiL as well as RATOS AB and its group companies' quarterly results, click on the link: https://www.ratos.com/globalassets/reports-and-presentation/2021/interim-report-q1-2021.pdf
We love our demanding customers. They drive us to become better. Being the industry leader is not easy – staying there is even more difficult. It is my great pleasure to state that the LEDiL team is stronger than ever, very energized and committed delivering robust and efficient performance, proving our position as the number 1 in the field of LED lighting secondary optics.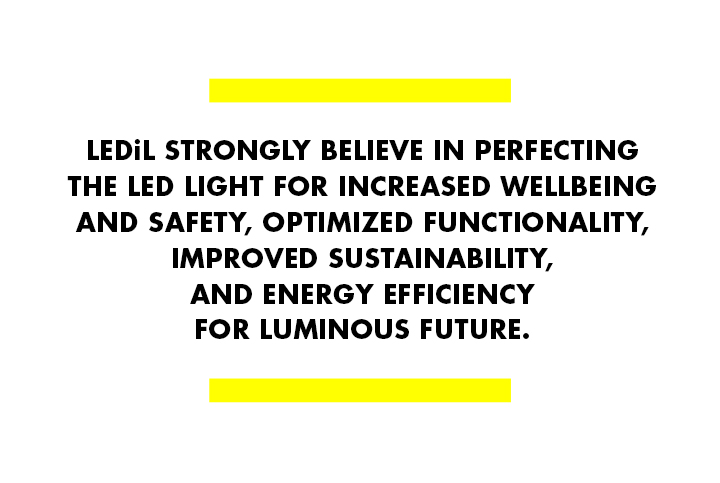 Stay well and healthy!
Petteri Saarinen
President & CEO
LEDiL Group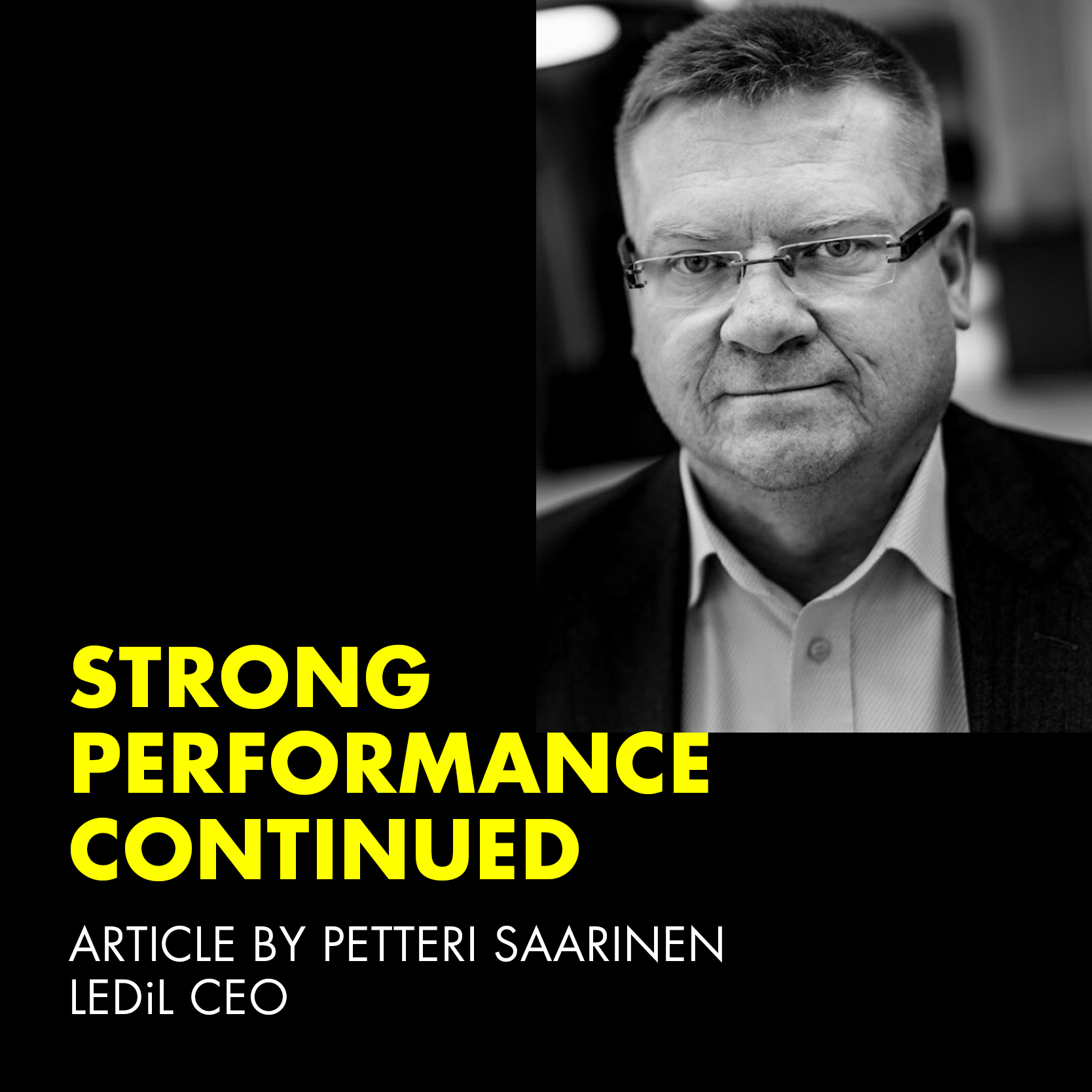 RELATED ARTICLES:
LIGHTS ON!
Article by Petteri Saarinen, LEDiL CEO
SUSTAINABLE DIFFERENTIATION
Article by Petteri Saarinen, LEDiL CEO