NEWS
RELATED PRODUCTS:
OTHER RELATED PRODUCTS: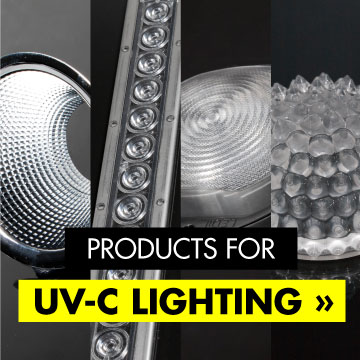 All UV-C lighting optics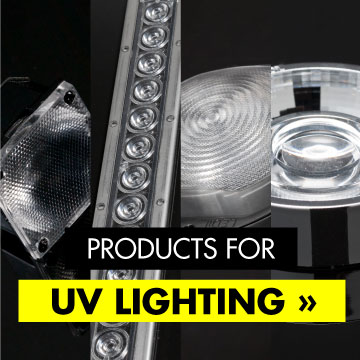 All UV lighting optics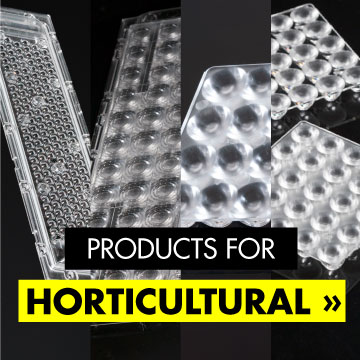 All horticultural lighting optics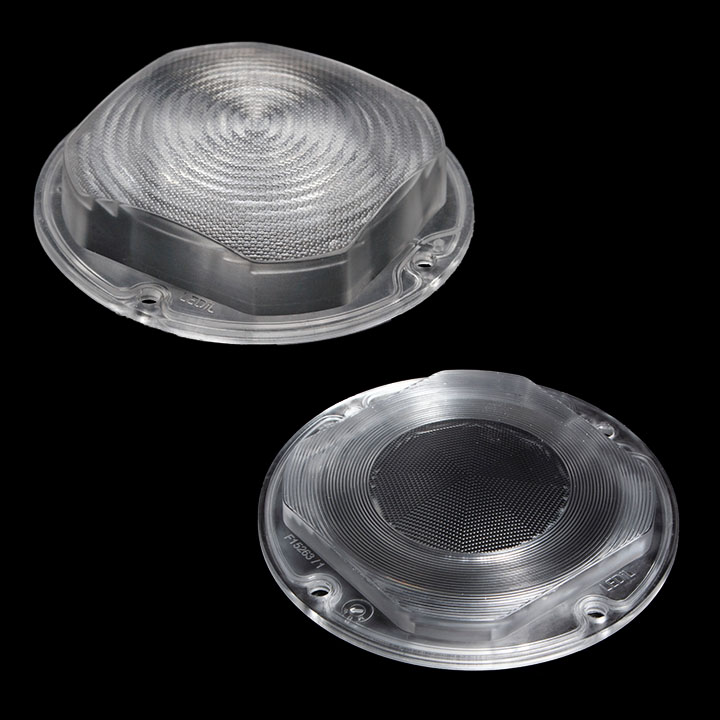 STELLA
ZORYA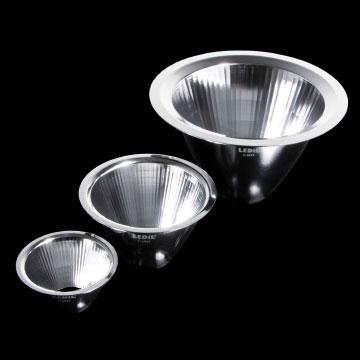 ALISE
VIOLET – silicone optic for UV-C applications
Ideal solution for surface, air and water disinfection
VIOLET is a silicone 12-lens array made from highly resistant UV materials and is also LEDiL's first optic designed for UV-C applications.
This ingress protected optic is an excellent solution in surface, air and water UV disinfection applications as well as for prevention of plant disease and insect infestation.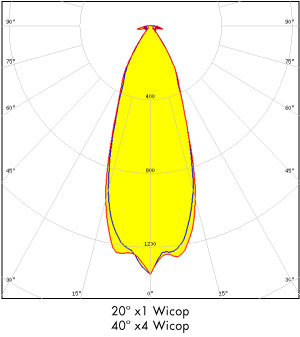 The lens array is made from a special silicone grade having high UV transmittance and is held in place by a sturdy stainless-steel frame. VIOLET can be used with up to 4 LED clusters* under each optical element allowing a flexible output range. It is compatible with UV LEDs from Seoul Viosys and Nichia.
VIOLET enables the creation of cost-efficient UV solutions using minimal amount of UV LEDs and requiring only half the dosage time compared to traditional quartz glass. This can be seen in action from the application example where we have compared VIOLET to a traditional quartz glass solution.
* Depends on LED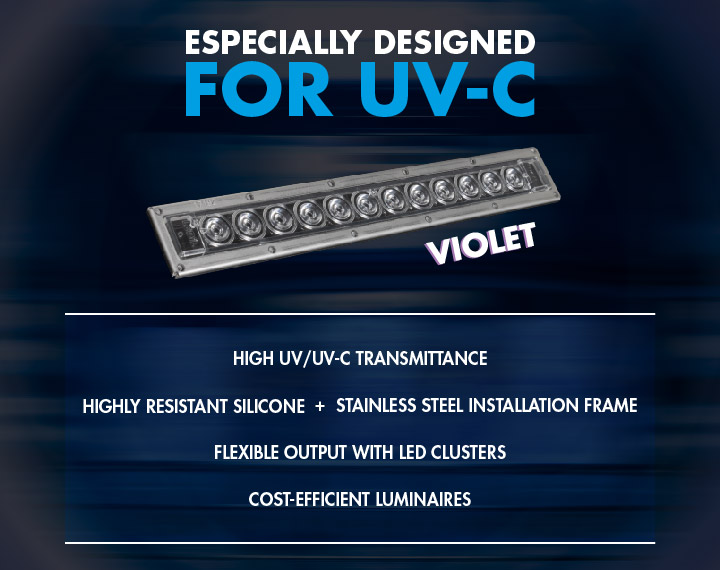 RELATED PRODUCTS:
OTHER RELATED PRODUCTS: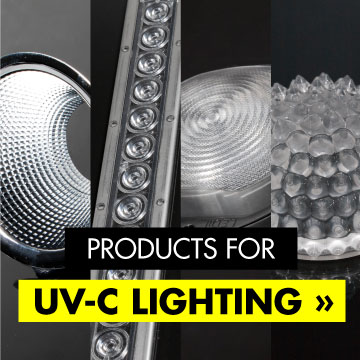 All UV-C lighting optics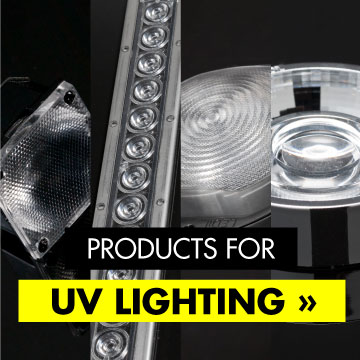 All UV lighting optics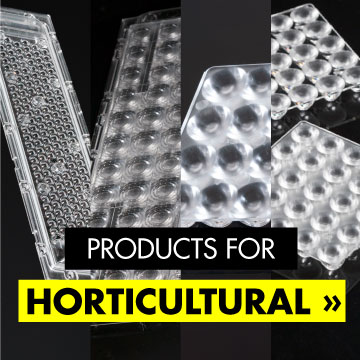 All horticultural lighting optics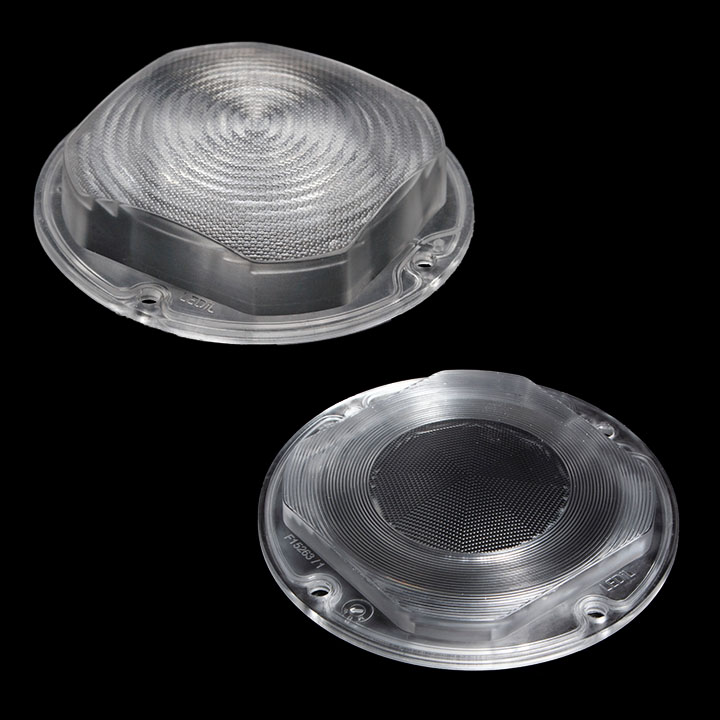 STELLA
ZORYA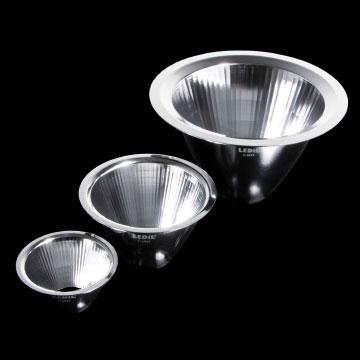 ALISE