Case story
LEDiL products used: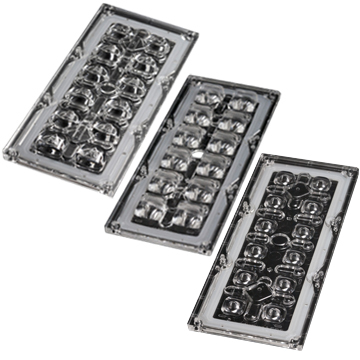 STRADA-IP-2X6-DWC-B
STRADA-IP-2X6-T2-B
STRADA-IP-2X6-VSM

Luminaire manufacturer:
AFOI TSIOLAKI OE
AFOI TSIOLAKI OE was founded in 1974 to produce home, commercial and industrial luminaires. Over the years the company expanded to include a construction division and is today headquartered in Thessaloniki, Greece.
> techlumen.gr
LEDiL STRADA optics direct light on Nikis Avenue in Thessaloniki, Greece
"STRADA-IP-2X6 family has a wide variety of optics that met the requirements and offered and ideal solution for this project. Moreover, the IP67 rating provides sufficient protection in by the sea applications."

Spiros Tsiolakis, R&D manager of AFOI TSIOLAKI OE
Project
Stretching 1.3 kms along the seafront, Nikis Avenue in Thessaloniki, Greece, is the busiest street in the city. Popular with locals and tourists alike the Avenue is a busy thoroughfare full of thriving bars, cafés and restaurants. When the city decided to upgrade the existing street lamps to LED they appointed local company AFOI TSIOLAKI OE to design the new lighting.
Solution
The avenue is used by cars, cyclists and pedestrians so it was important the new lighting considered all users. AFOI TSIOLAKI used DROMOS-X, a versatile retrofit kit suitable for historic lanterns. The system used 3 types of LEDiL STRADA-IP optics;
STRADA-IP-2X6-DWC-B
,
STRADA-IP-2X6-T2-B
and
STRADA-IP-2X6-VSM
. The optics were combined with Techlumen TL12 LED modules equipped with Bridgelux BXEP 5050 LED chips resulting in a total power consumption of just 120W compared to the 250W Sodium Lamps of the old system.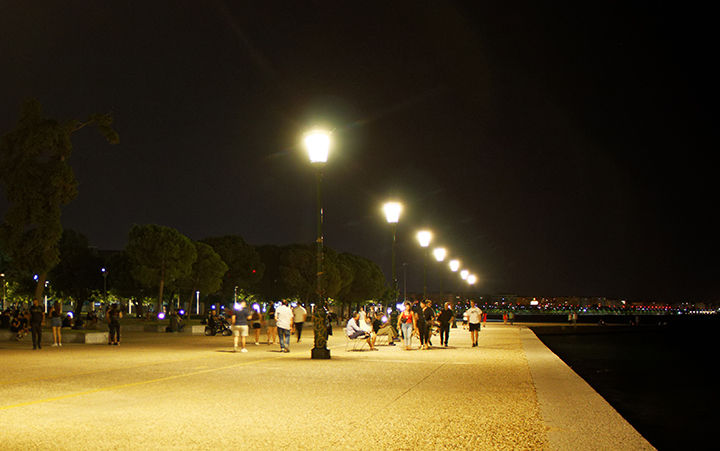 Benefits
In addition to improved lighting in terms of increased luminance, better colour rendering and lower glare, the city saved more than 67% in energy consumption and, thanks to Techlumen's 8 year warranty, minimized maintenance costs.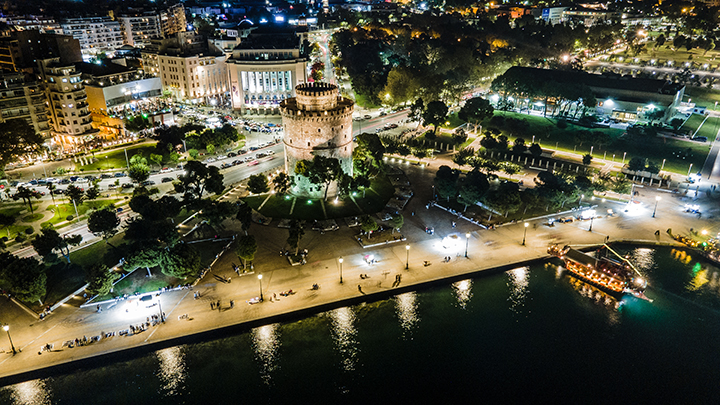 LEDiL products used: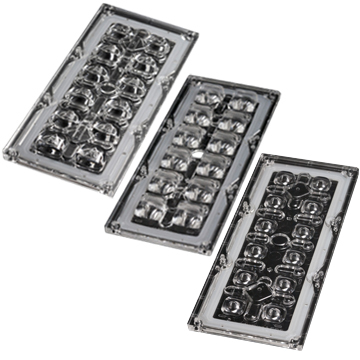 STRADA-IP-2X6-DWC-B
STRADA-IP-2X6-T2-B
STRADA-IP-2X6-VSM

Luminaire manufacturer:
AFOI TSIOLAKI OE
AFOI TSIOLAKI OE was founded in 1974 to produce home, commercial and industrial luminaires. Over the years the company expanded to include a construction division and is today headquartered in Thessaloniki, Greece.
> techlumen.gr