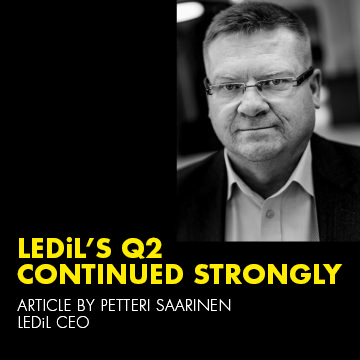 RELATED ARTICLES:
STRONG PERFORMANCE CONTINUED
Article by Petteri Saarinen, LEDiL CEO
LIGHTS ON!
Article by Petteri Saarinen, LEDiL CEO
SUSTAINABLE DIFFERENTIATION
Article by Petteri Saarinen, LEDiL CEO
LEDiL'S Q2 continued strongly
Again, I have great pleasure in offering my congratulations and excited thanks to the entire LEDiL team who have continued to perform strongly enabling an excellent first half of 2021.
Our Net sales in Q2 rose 42% organically vs last year, driven by strong sales in the outdoor and indoor segments, particularly in Europe and the US.
Following record-breaking order flows in Q1/21 the high level of new orders continued during Q2/21, 32% ahead of last year.
LEDiL's EBITA increased by 43% compared to the same period the year before following higher sales and continued operating efficiency, despite unusually high transportation costs.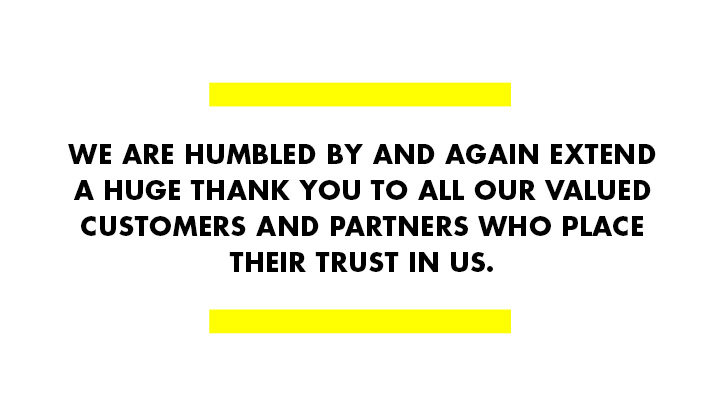 The solid performance demonstrated in our Q2/21 numbers enable LEDiL to seek various ways of enhancing our offering, service, and performance for increased customer benefits – creating sustainable value for all stakeholders.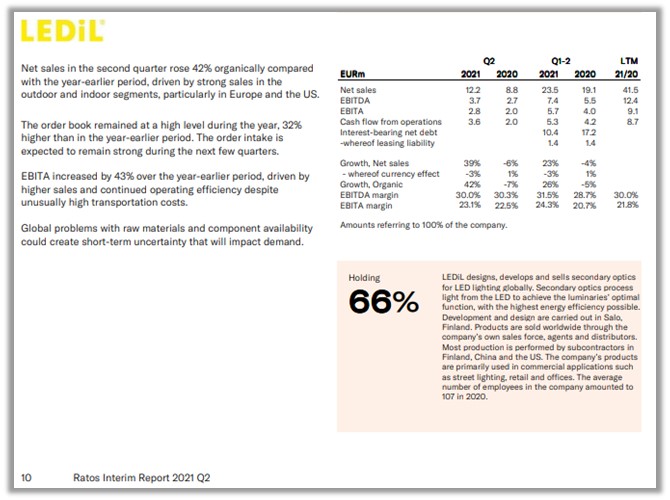 For more information on LEDiL as well as RATOS AB and its group companies' quarterly results, click on the link: https://www.ratos.com/globalassets/reports-and-presentation/2021/interim-report-q2-2021.pdf
The LEDiL team is "pumped", stronger than ever, hungry to deliver robust and efficient performance, proving our industry leading position in the field of LED lighting secondary optics.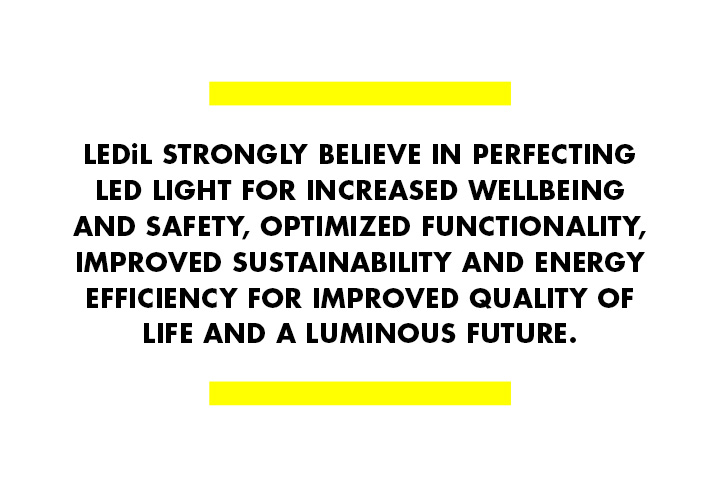 Enjoy your summer!
Petteri Saarinen
President & CEO
LEDiL Group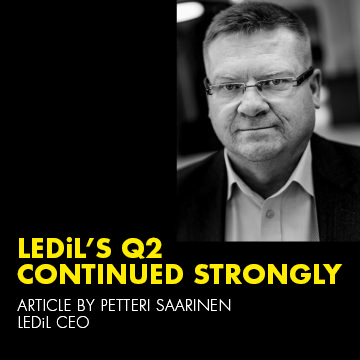 RELATED ARTICLES:
STRONG PERFORMANCE CONTINUED
Article by Petteri Saarinen, LEDiL CEO
LIGHTS ON!
Article by Petteri Saarinen, LEDiL CEO
SUSTAINABLE DIFFERENTIATION
Article by Petteri Saarinen, LEDiL CEO