ALISE FROM LEDiL, ALUMINUM REFLECTORS FOR RETAIL LIGHTING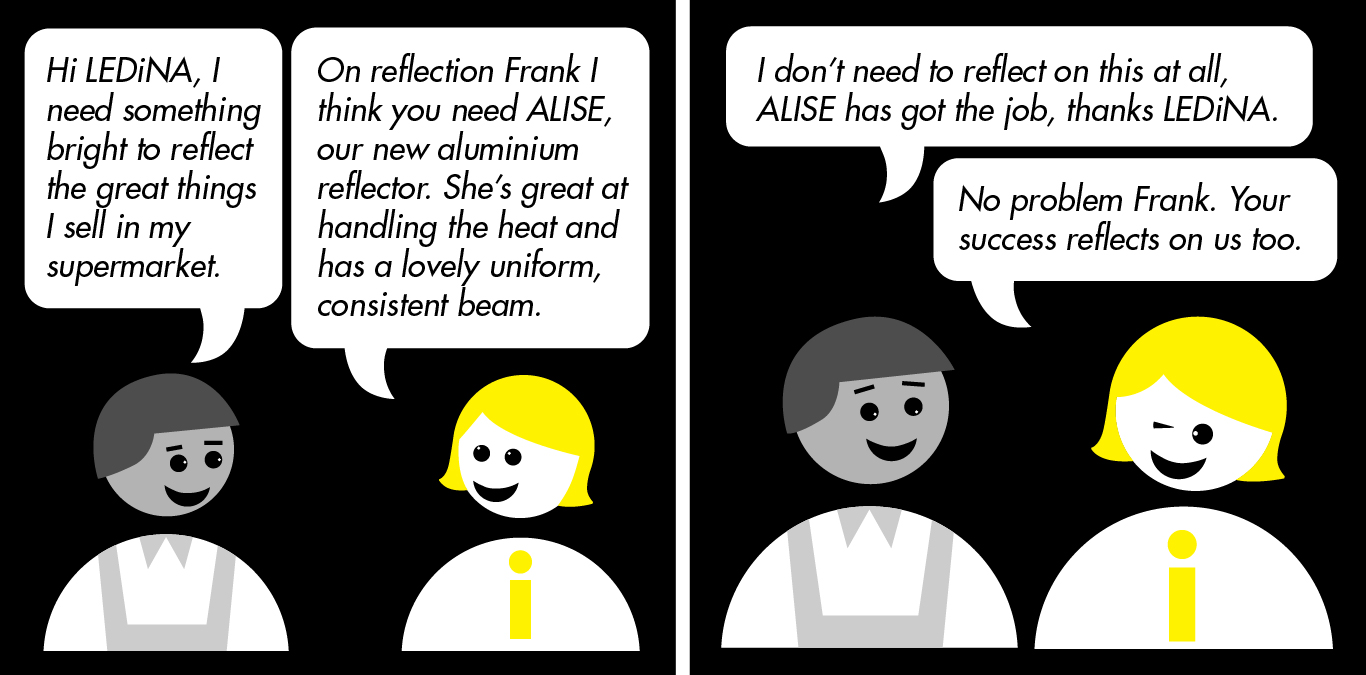 The very first aluminium reflectors for retail lighting from LEDiL, the ALISE family share the same clean and consistent look and beam variants throughout the entire product family of 12 variants.

With high heat resistance these cutting edge reflectors are an excellent solution for thermally challenging environments and deliver premium light quality for track and downlight luminaires.

ALISE-50 is optimized for LES 10 mm, ALISE-70 for LES 14.5 mm and ALISE-110 for LES 22 mm. With a wide range of compatible connectors and LEDiL original accessories coming later, ALISE is the most up-to-date reflector family on the market today.