TOP 3 AREAS WHERE RETAILERS LOSE CUSTOMERS DUE TO BAD LIGHTING
Suitable lighting solutions and LED optics for display windows, display cases, shelves and fitting rooms
In a row of similar shops the display window can make all the difference to a potential customer in deciding which one to enter; great window displays help increase customer footfall. Once inside, display case, shelf and fitting room lighting, can directly affect purchasing decisions.
DISPLAY WINDOWS
Display windows are often a customer's first point of contact with a shop. Good display lighting highlights products, making them look irresistible and vivid. Narrow beams create a stronger modelling effect and contrasts, while wider beams, or linear lighting, create softer modelling and better uniformity. Display windows attract customers into the store and need a lot of light, especially during the hours of daylight.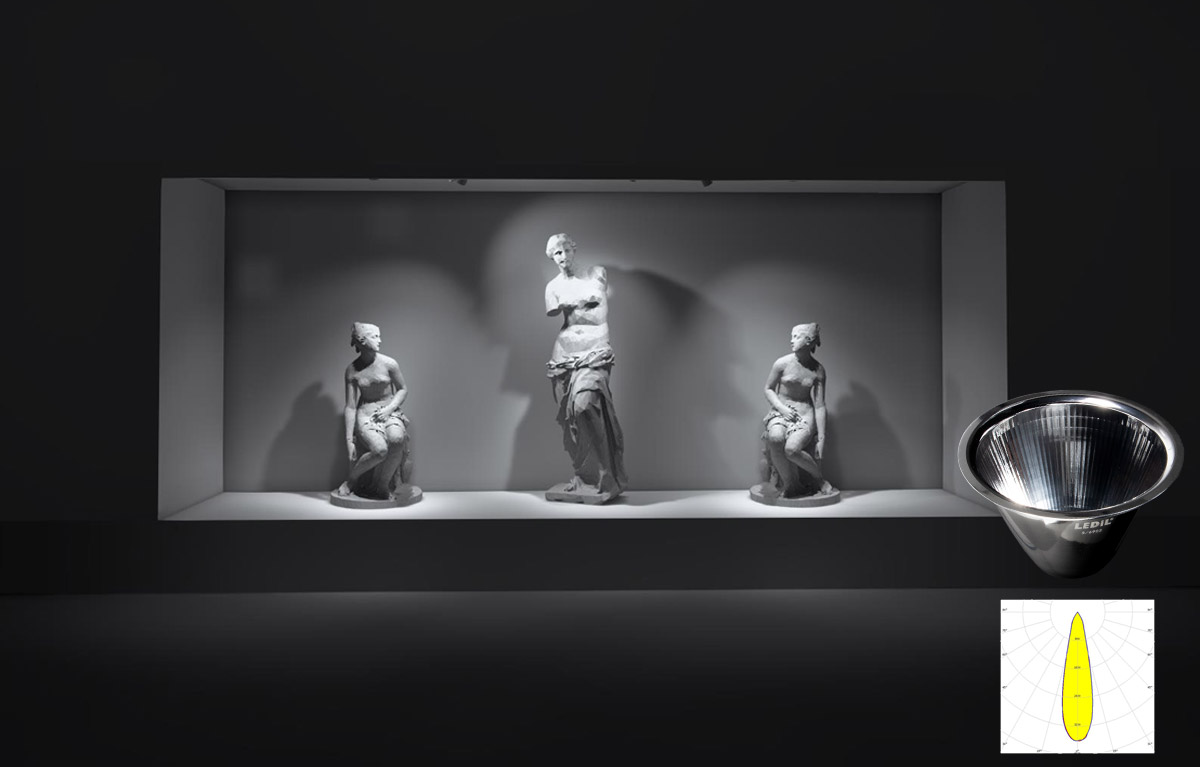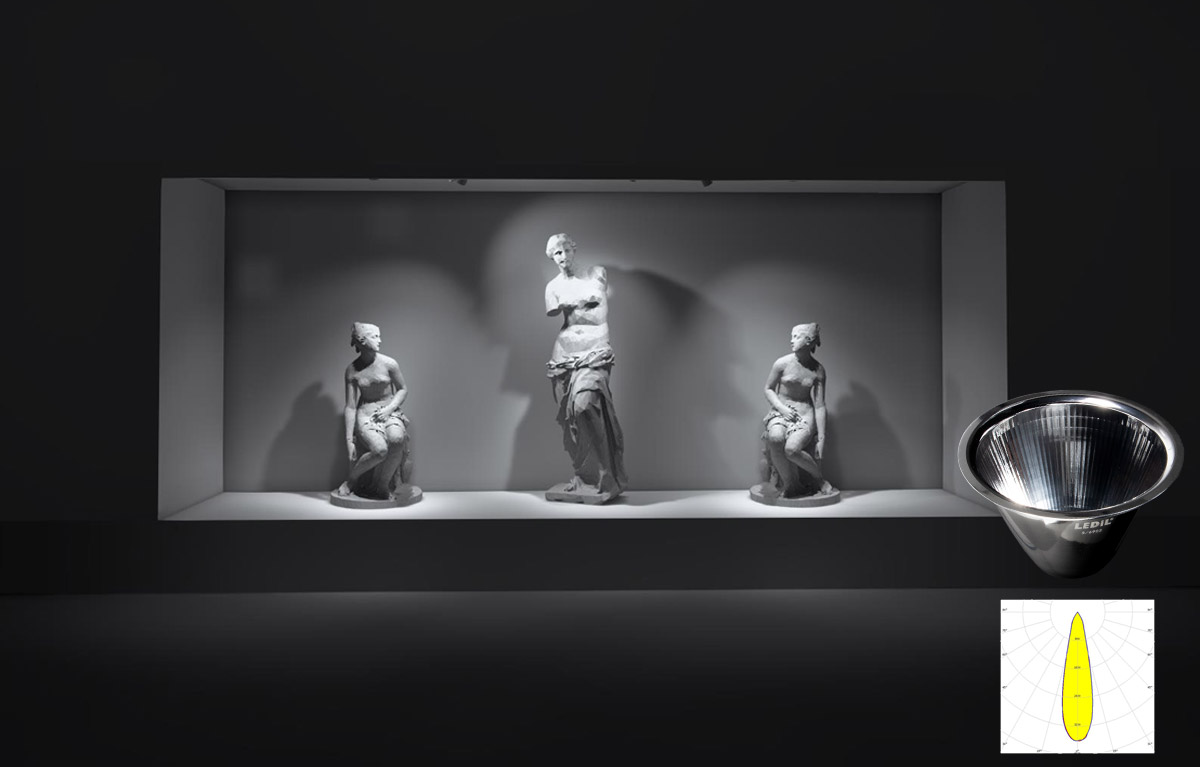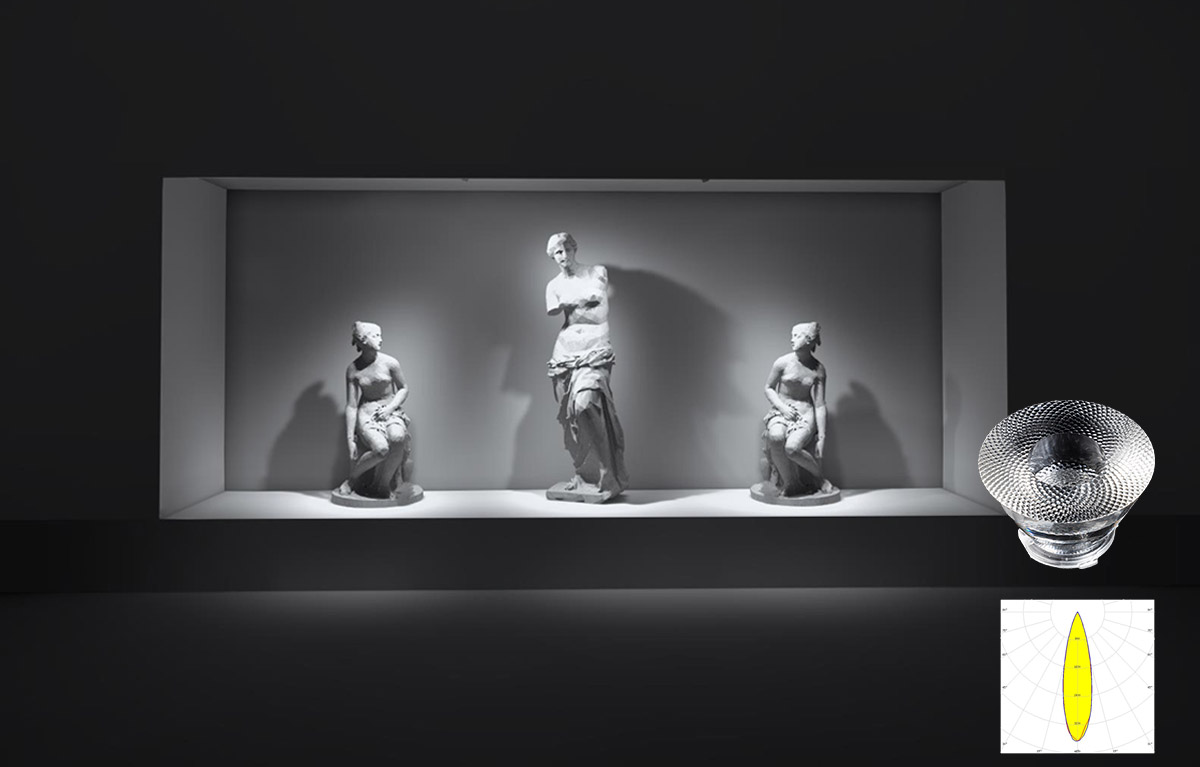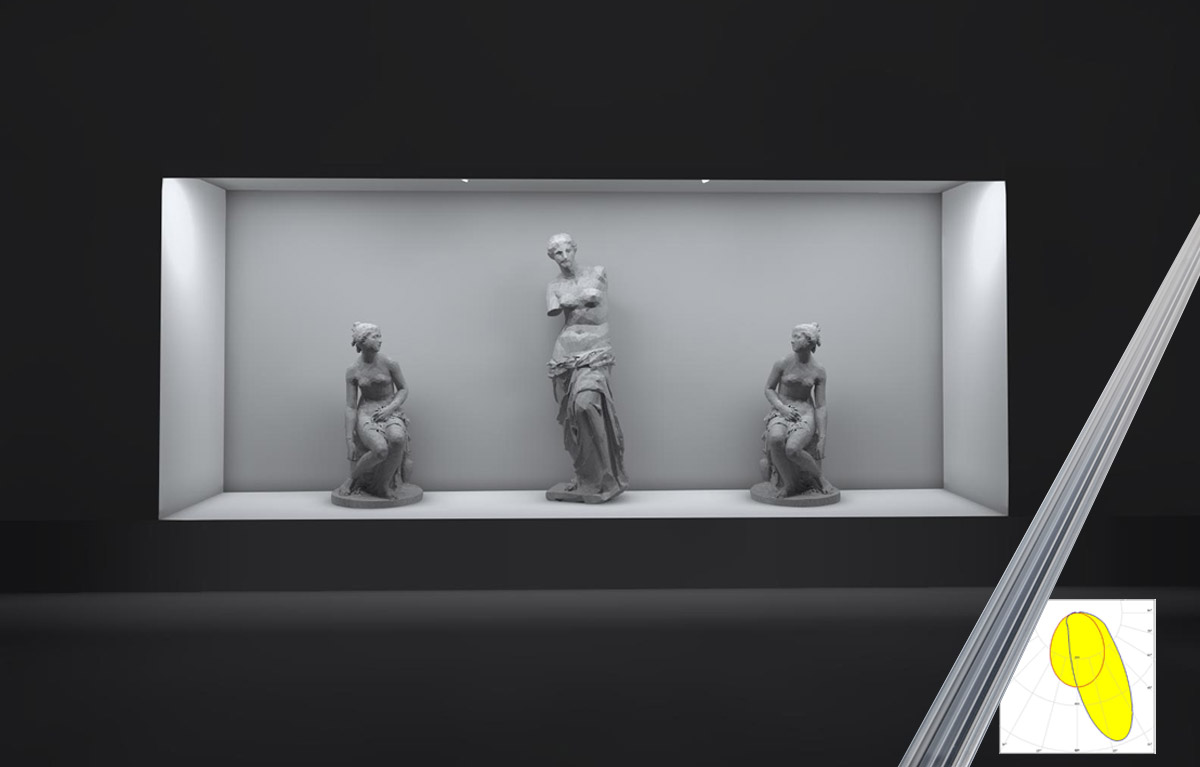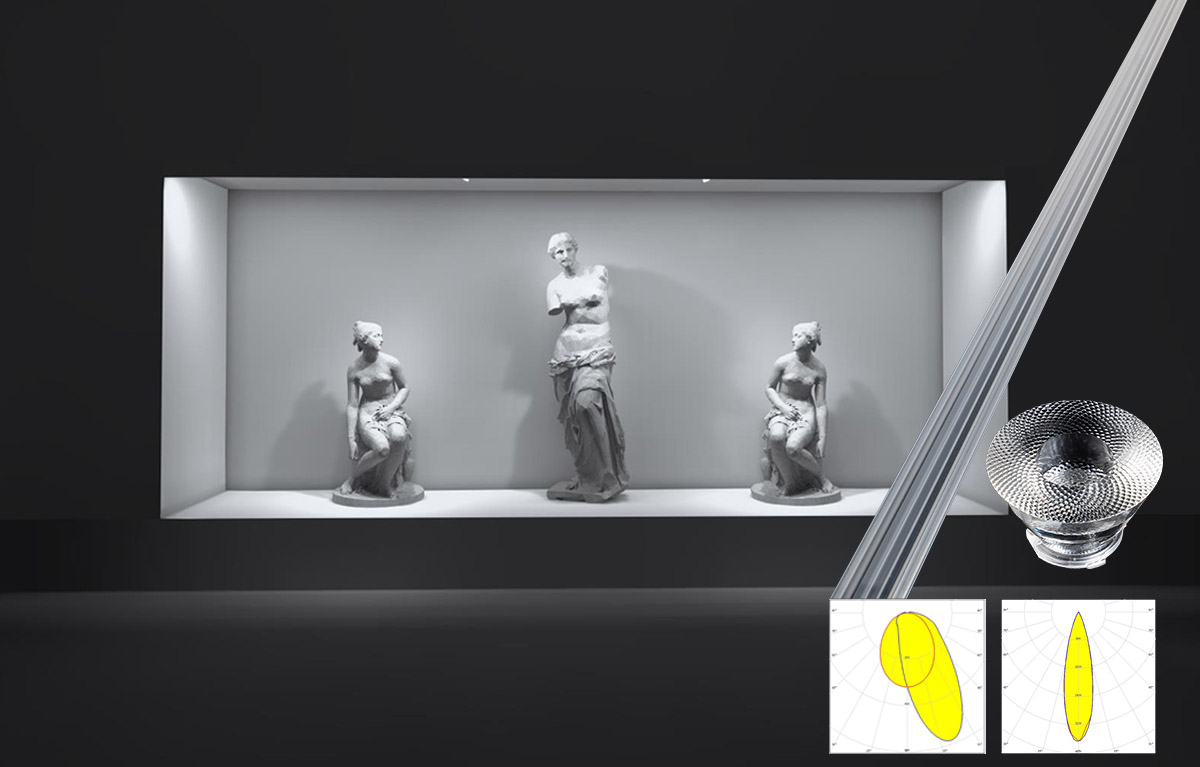 SHELVES AND DISPLAY CASES
Shelf and display case lighting should be discreet and show displayed products in the best possible light which can be high or low contrast depending on the shop.
What optics for shelf lighting?
When choosing proper lighting for shelves key factors to consider are the size and shape of the items being displayed as well as the shape of the shelves.
When the goal is to illuminate small items, shelf integrated lighting solutions with spot or linear asymmetrical lenses are a good choice.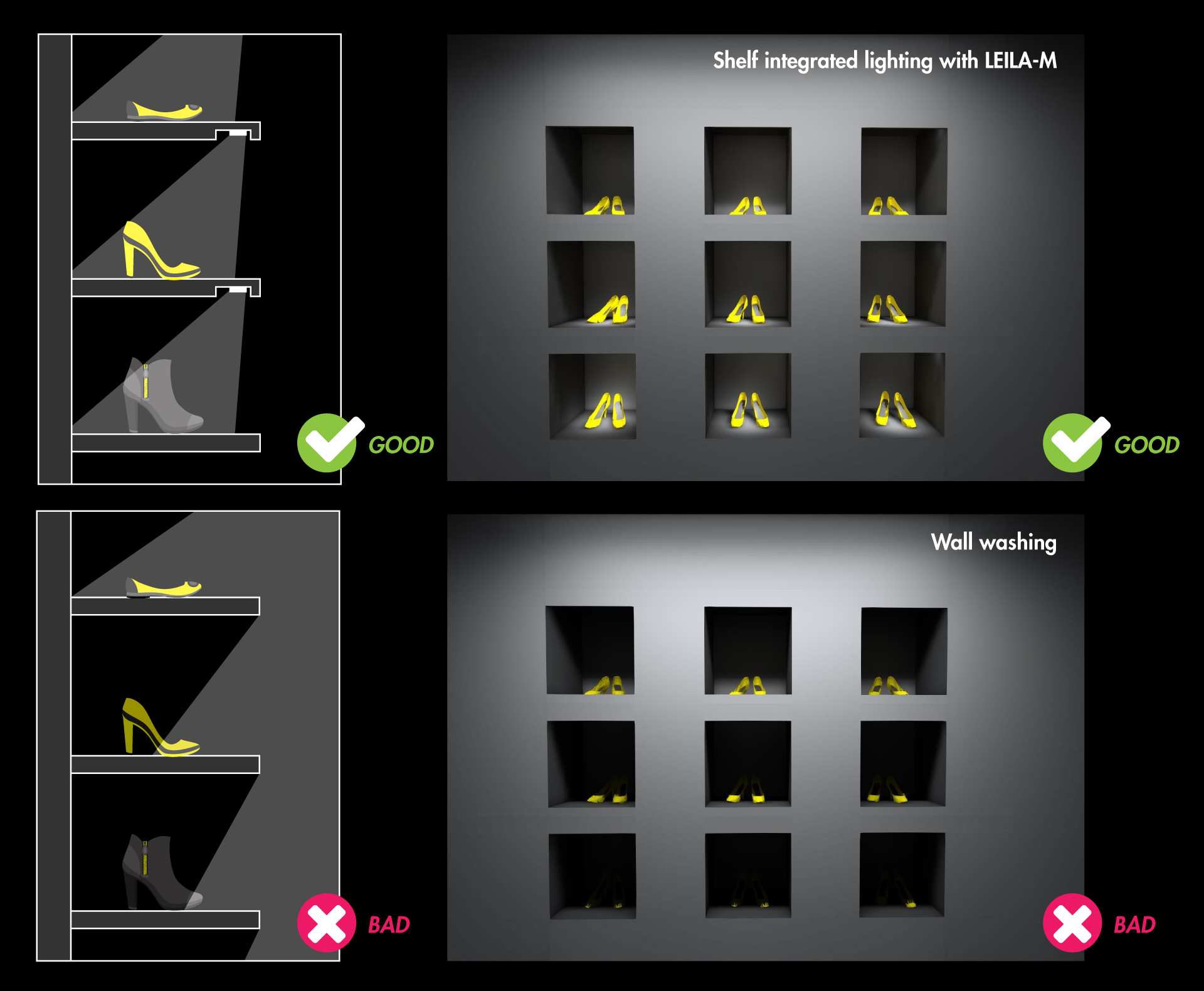 For larger items such as a stack of jumpers, a wall washing solution with either linear asymmetrical lenses or track lights with spot lenses is a good option.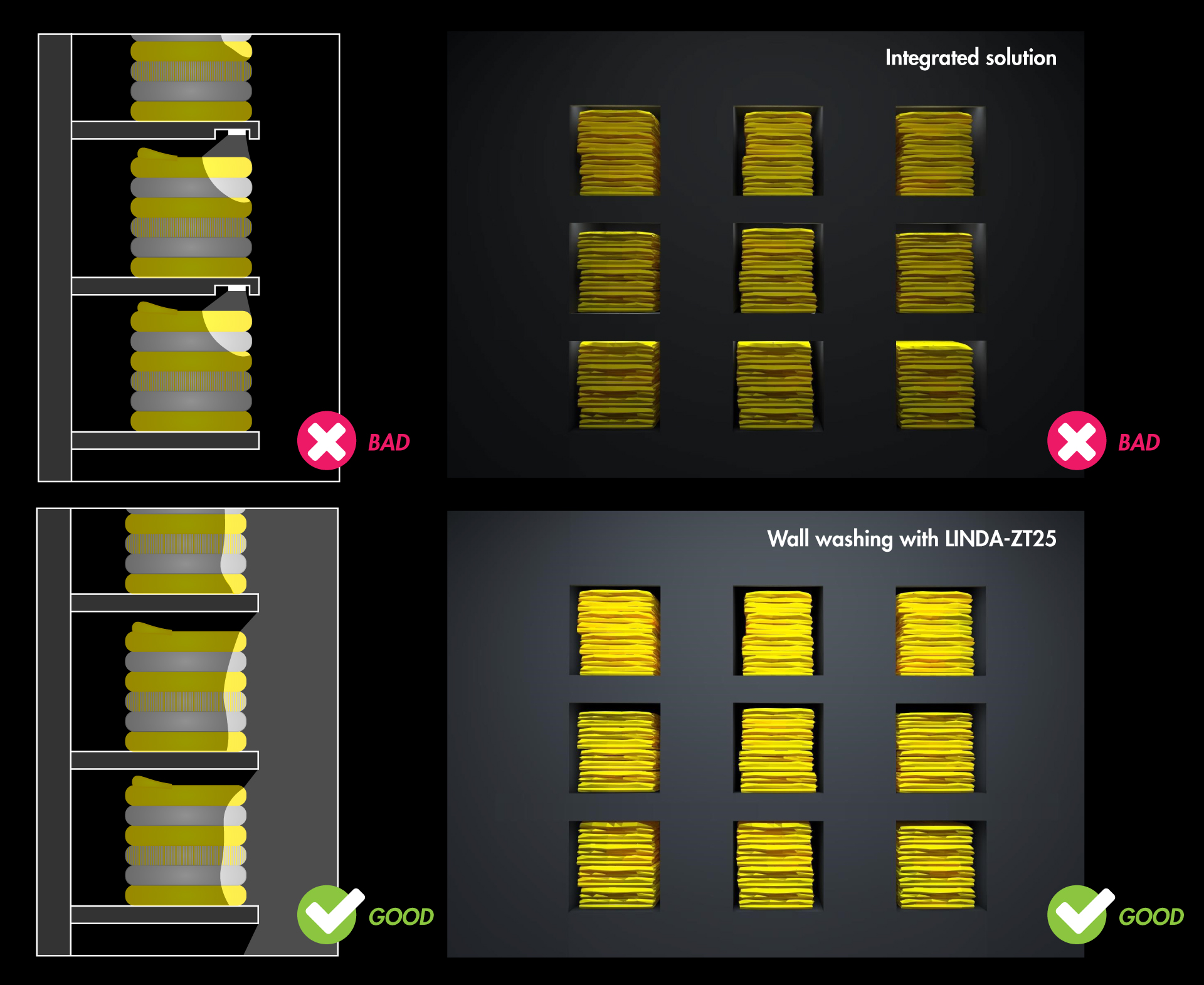 What optics for display case lighting?
Display case lighting is supposed to add a sparkle to jewellery, watches and other merchandise.
There are different solutions for illuminating display cases. For example, they can be illuminated with discreet multi-led adjustable spotlights for high contrast, powerful lighting.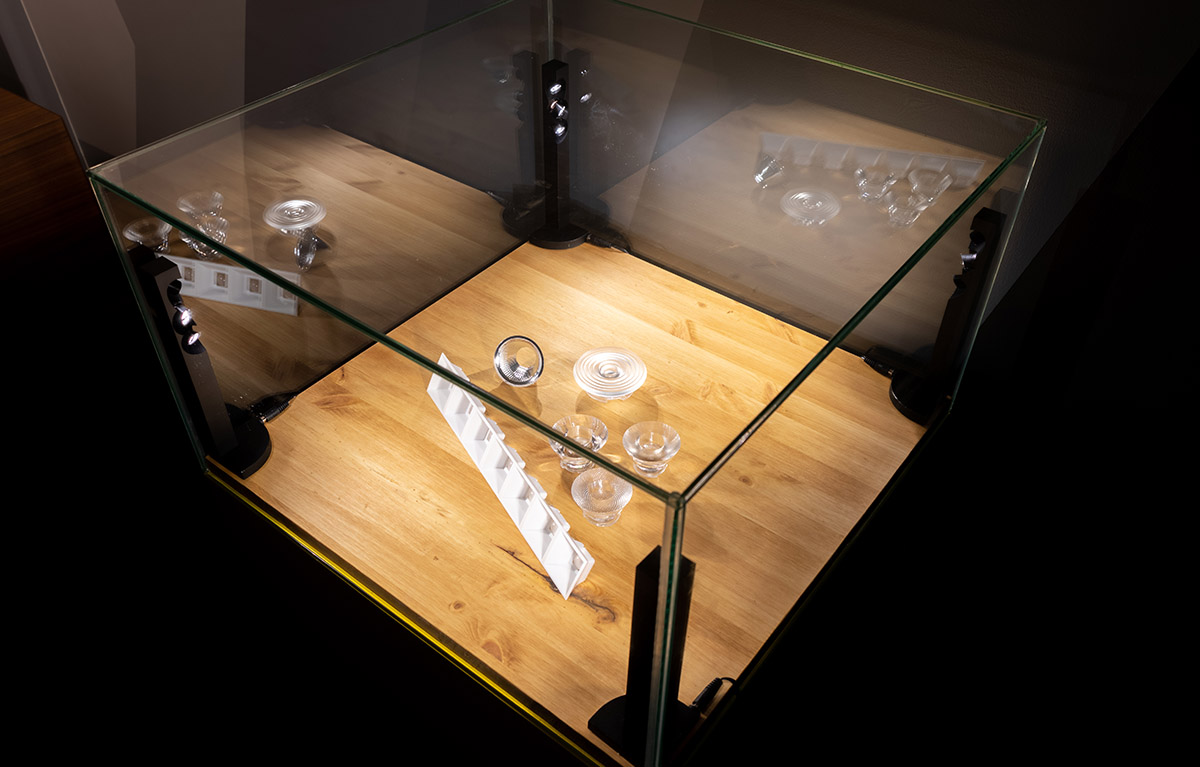 Single spotlights, linear solutions, or a combination of both, can be used for display case lighting as well.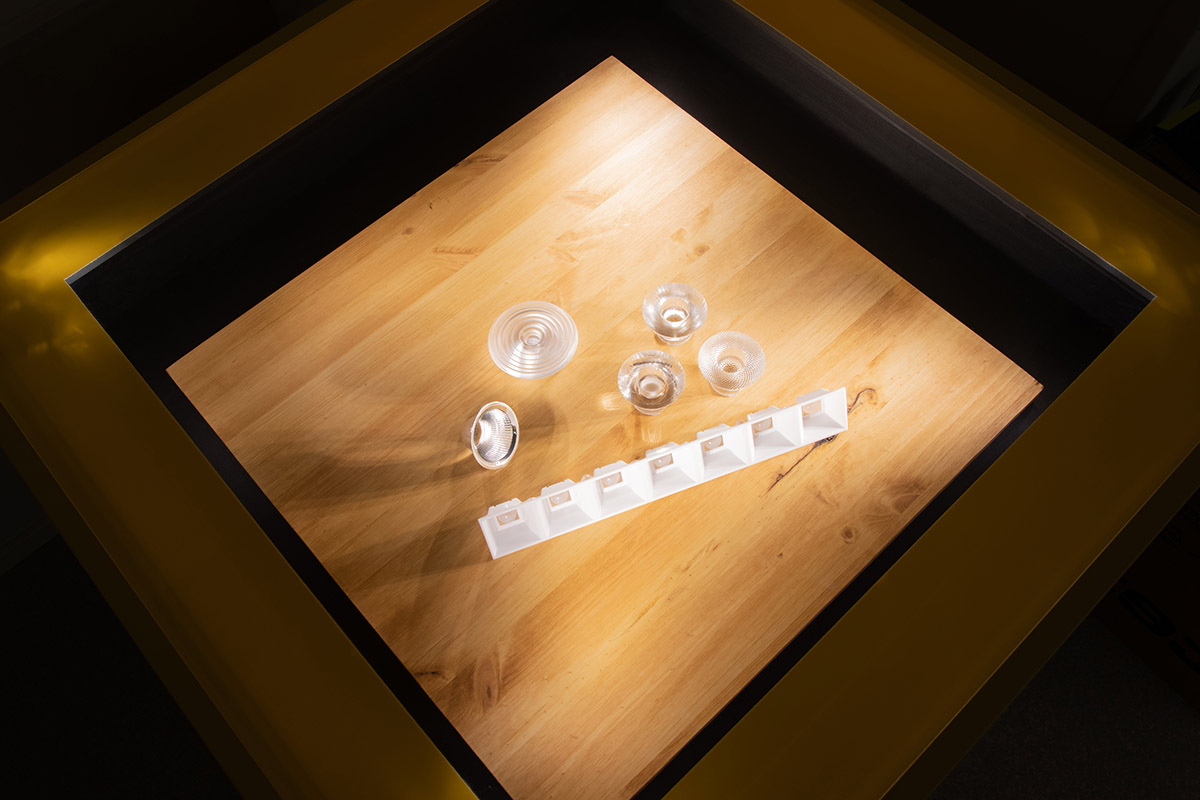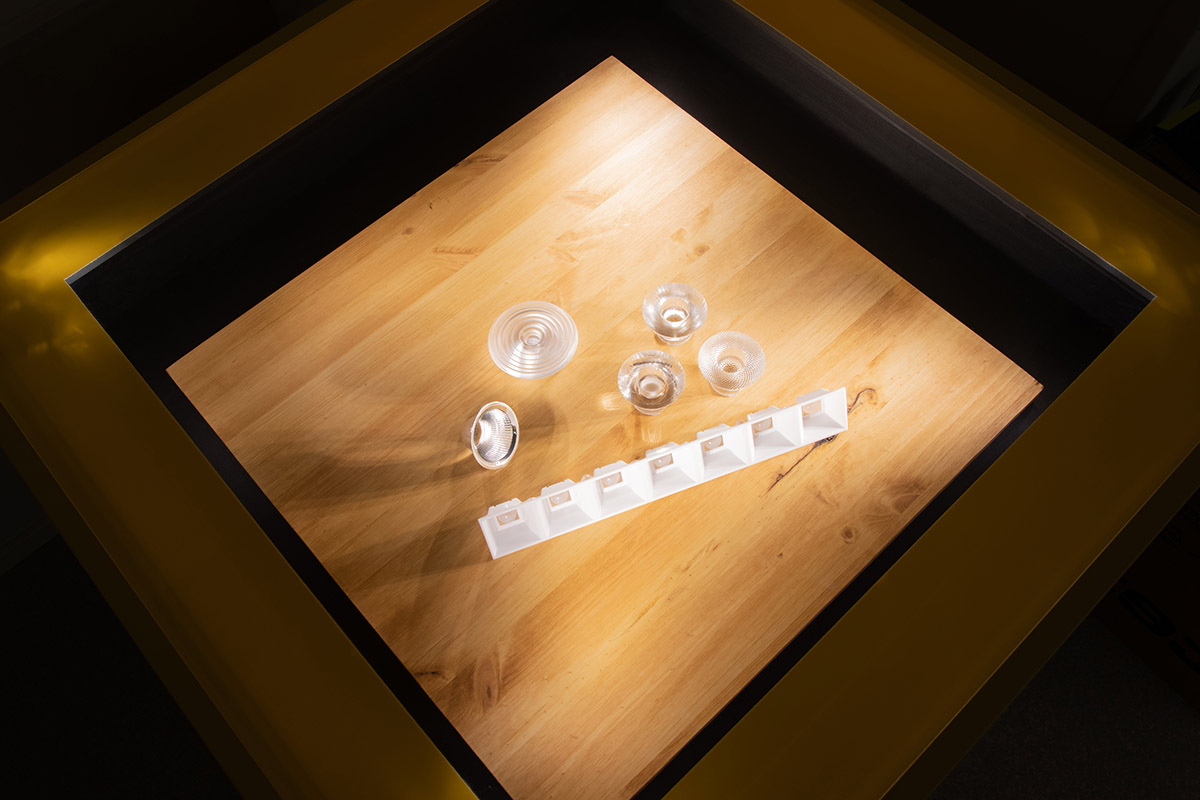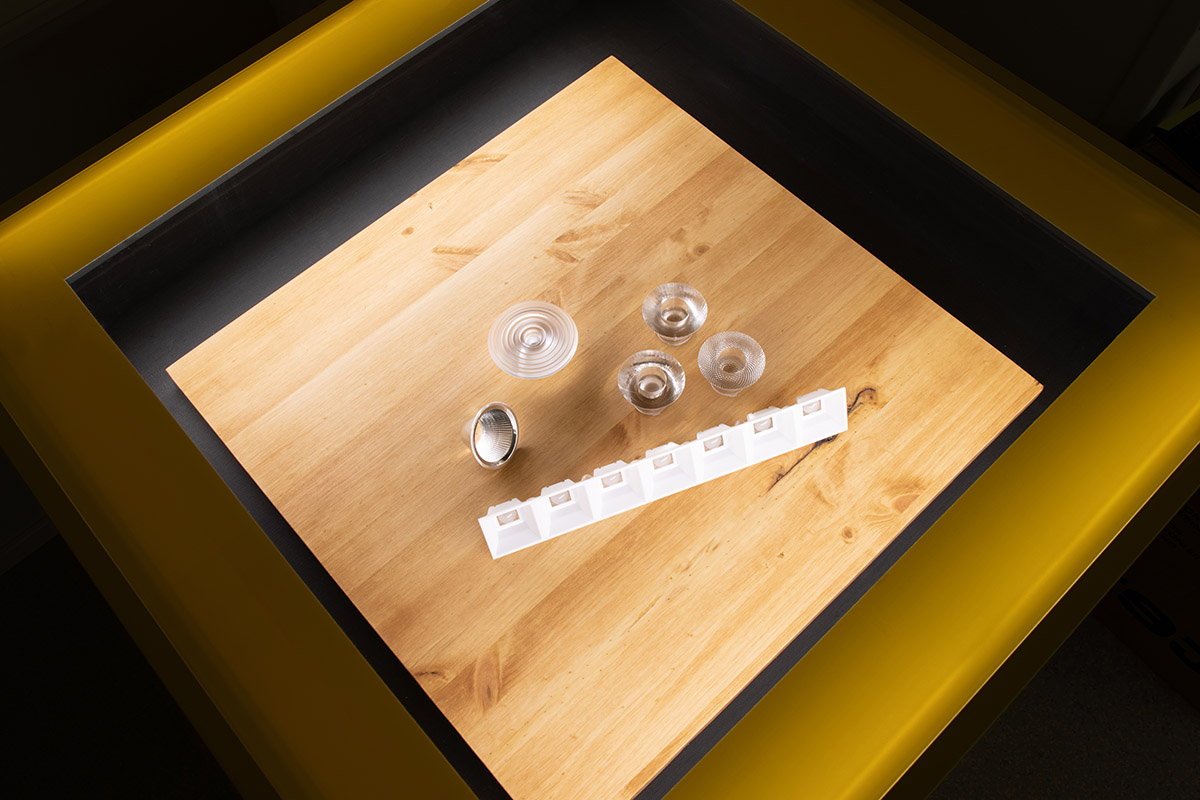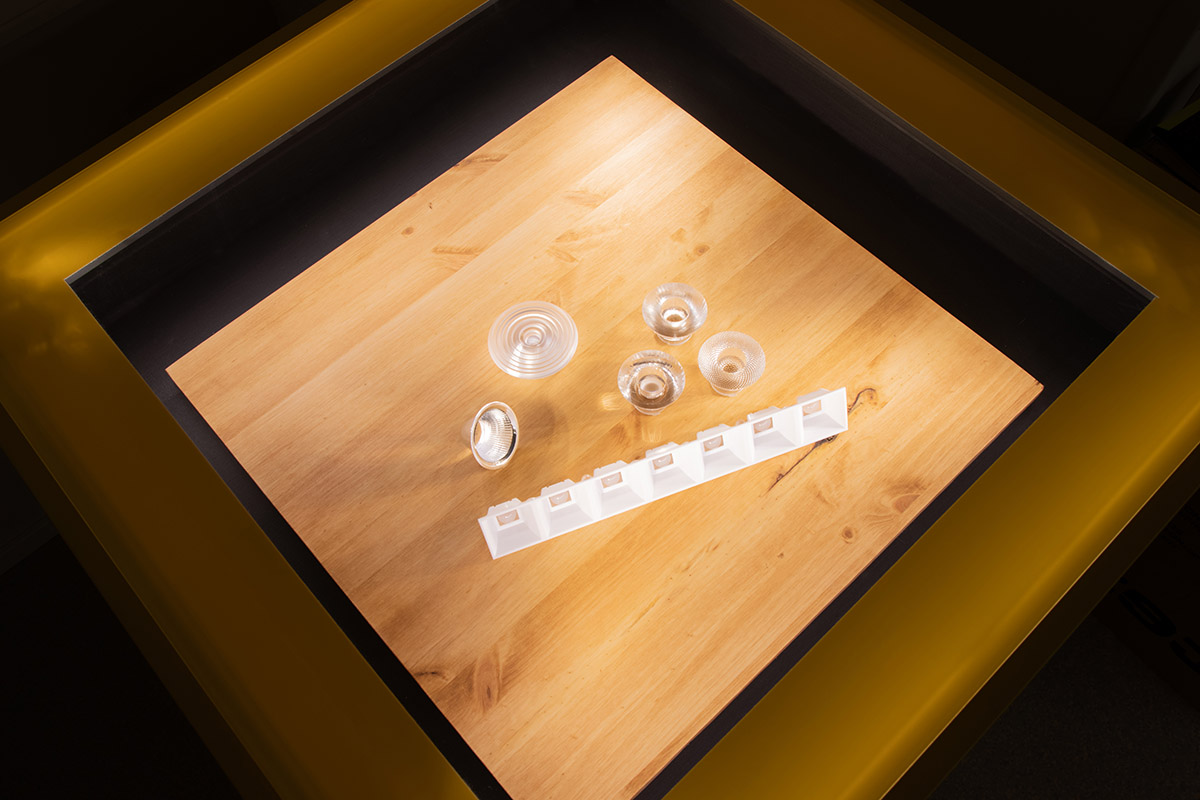 FITTING ROOMS
60 % of purchasing decisions are made in the fitting room, therefore good lighting is essential. See source.
Many fitting rooms only have downlights, casting unflattering shadows on the customer, but when combined with properly designed vertical lighting the environment changes completely. It is comfortable to the eye, eliminates shadows and provides a realistic image of what the product would look like in a natural lighting environment.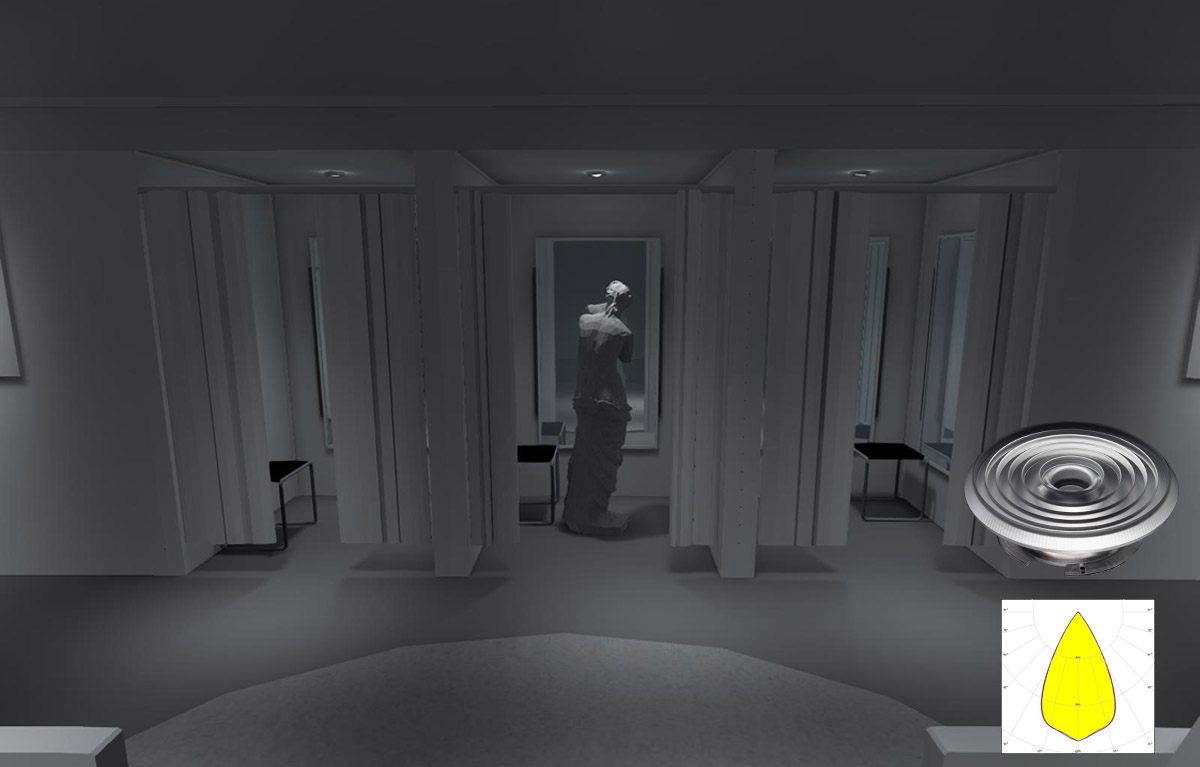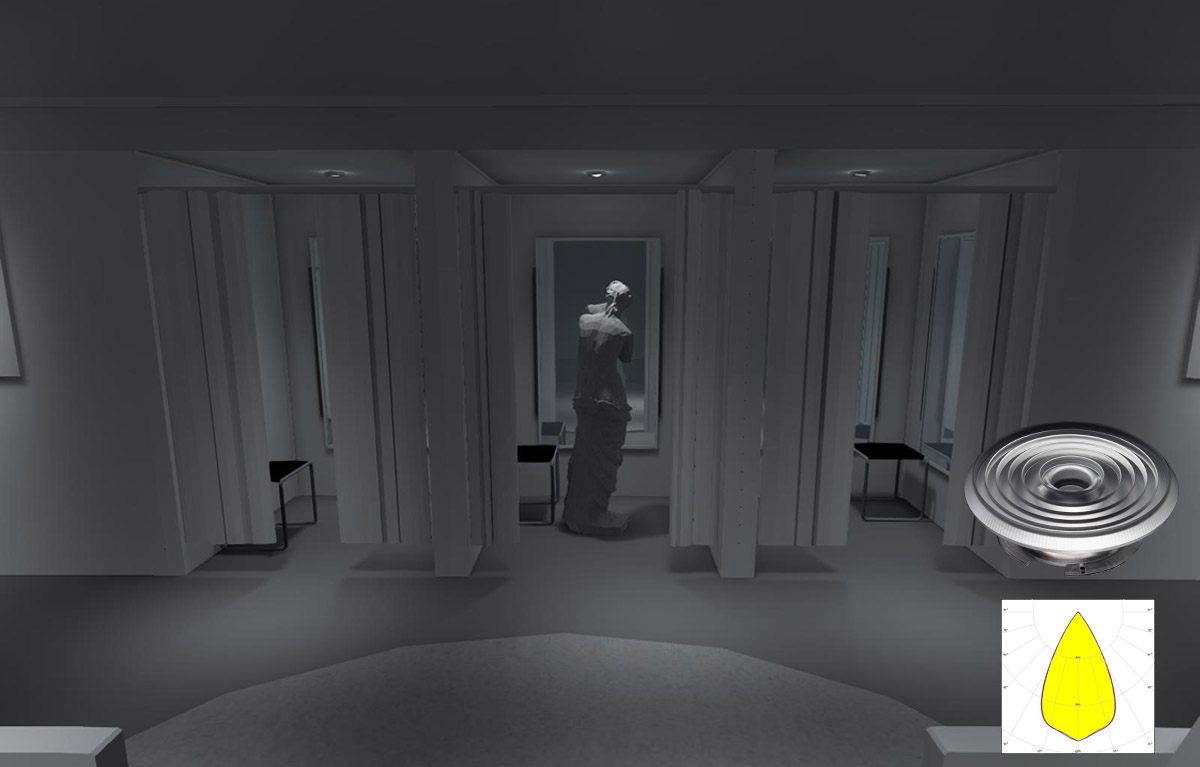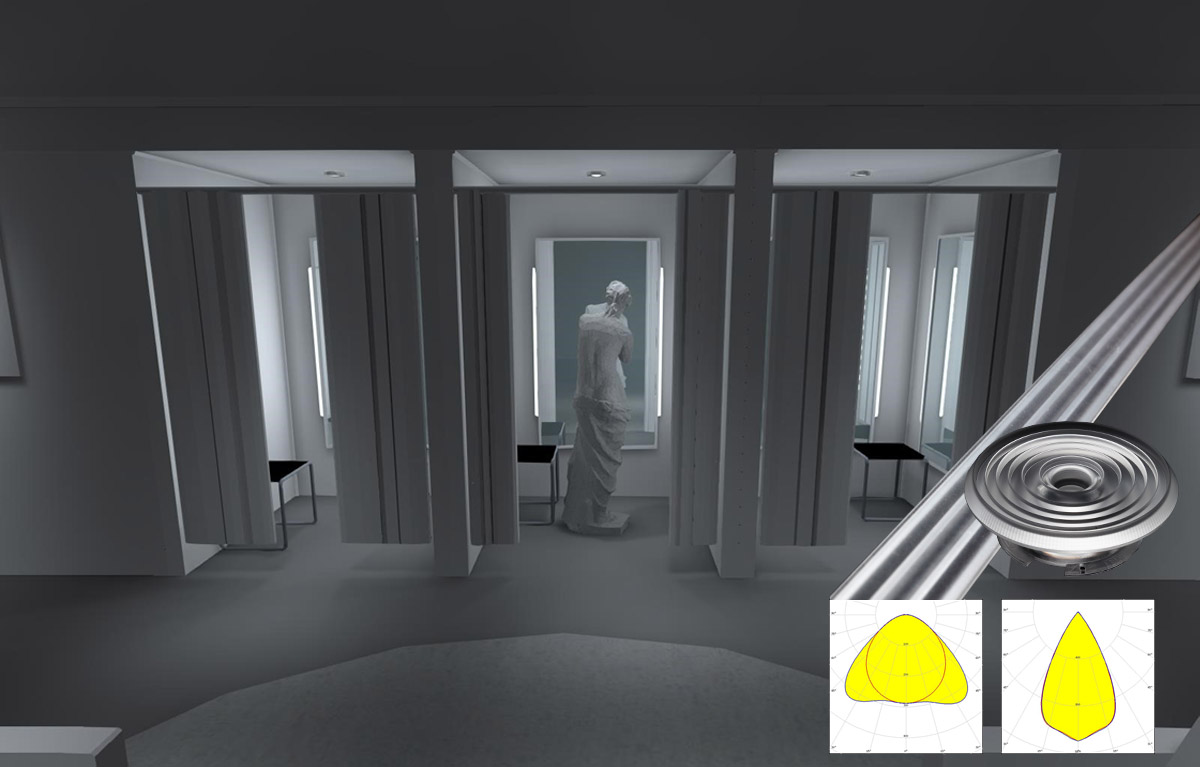 With the right optics retail lighting comes to life. Are you already aware of the Dark Light Concept? Unobtrusive lighting, so discrete you can barely see the light source, is equally engaging for office or retail lighting environments.