ARE REFLECTORS BECOMING REDUNDANT?
LENSES ARE TAKING OVER THE LIGHTING MARKET, BUT IS THERE STILL A PLACE FOR REFLECTORS AS WELL?
Reflectors have been the main choice in fashion retail for many years. However, as technology keeps evolving, lenses are becoming more and more popular, leaving the industry questioning whether traditional reflectors have a role to play in the future. Using a lens allows complete control in contrast to reflectors where it is impossible to control all the light because not all light touches the surface of the reflector. However, uncontrolled light can be used for ambient lighting where the space allows it.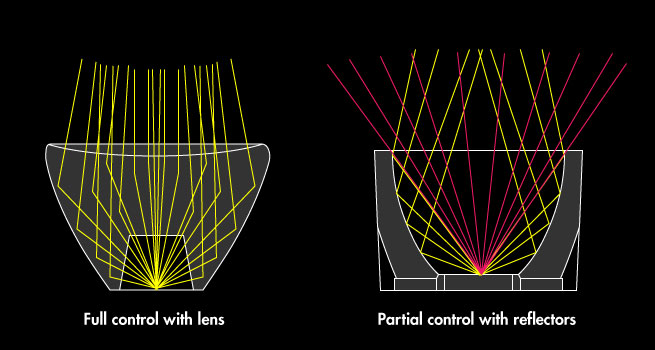 So, what is the difference between lighting an object with a lens versus a reflector? Below we look at the different effects that can be achieved using lenses or reflectors for accent lighting.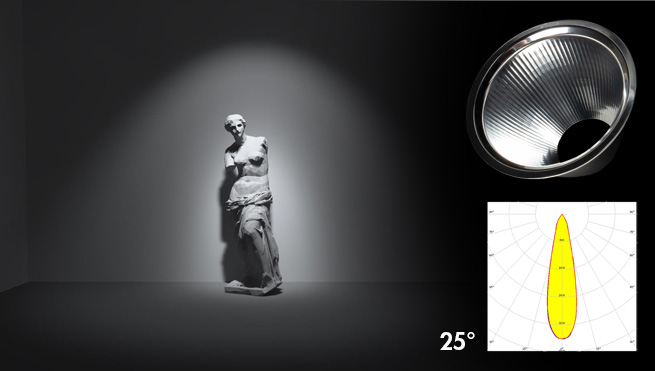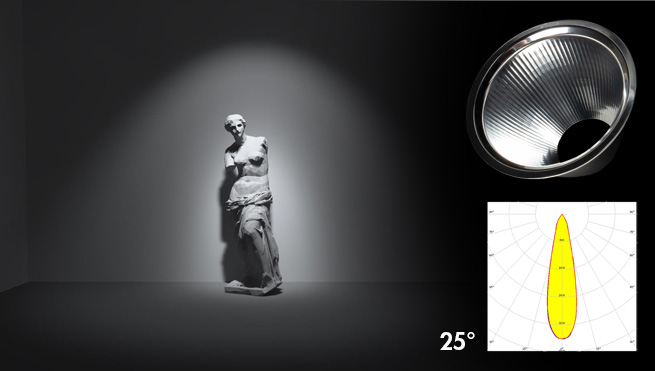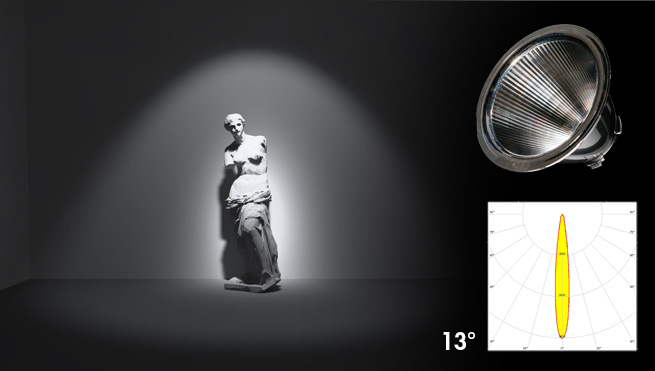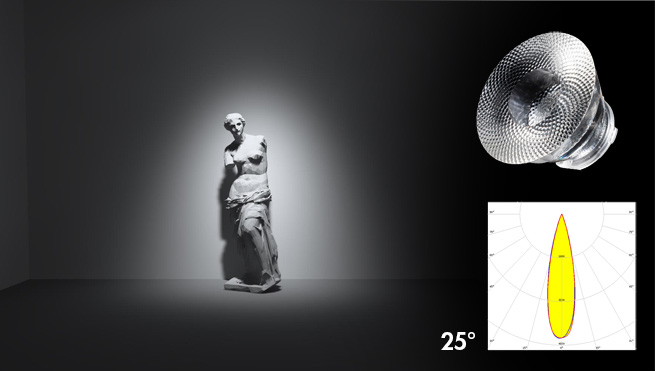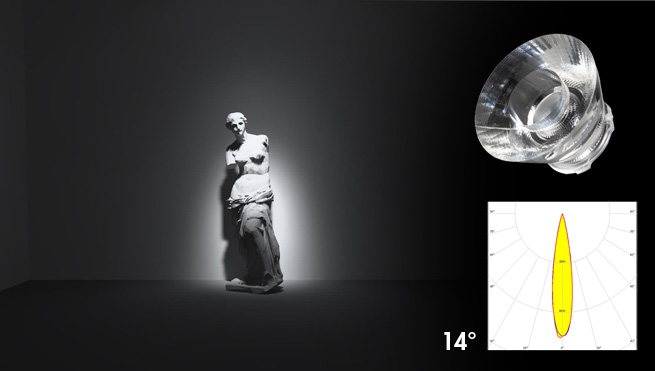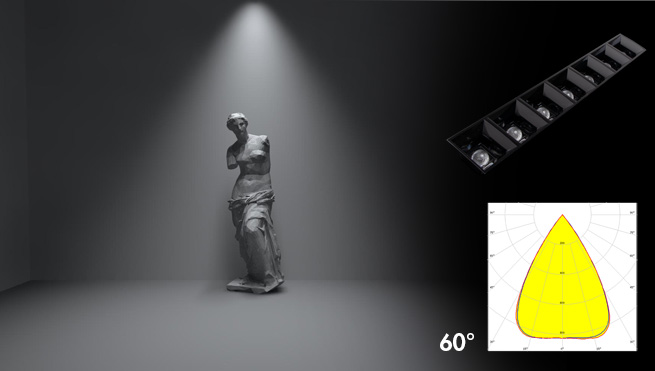 HIGH VS LOW CONTRAST LIGHTING
Successful lighting design should always begin with people. The target group should determine what lighting concept to choose. Below we present two main lighting concepts for fashion retail and explain what optics to use to achieve the desired visual effect.
Reflectors and linear lenses work well in low contrast retail lighting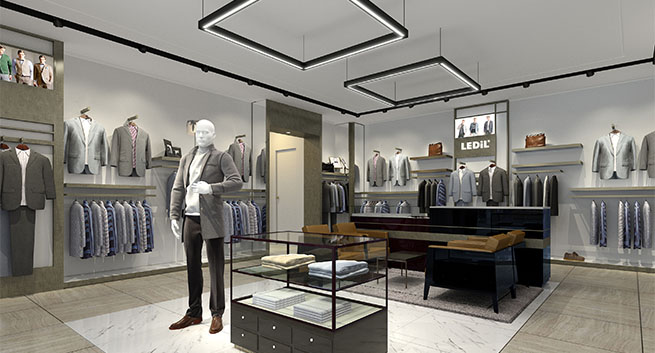 Low contrast lighting is typically used by mid-market fashion retail chains.
While products are well highlighted, there is still a notable amount of ambient light in the shop. For this type of concept reflectors are often a good option, as field spill light provides ambient light. Linear lenses with visible light sources and a soft beam cutoff are a good option for general lighting as they blend in seamlessly.
Spot and Dark Light lenses allow high contrast retail lighting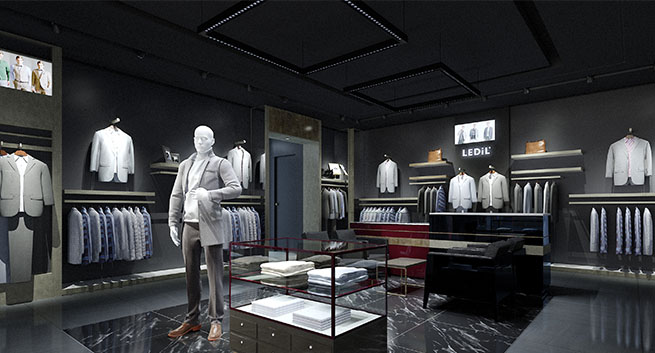 High contrast lighting is more about creating a feeling of exclusivity in retail environments.
Walls and floors should be darker in order to create a well-defined contrast between products and background. Using narrow spot lenses with a clean beam further enhances high contrast lighting designs. Bright luminaires on the other hand, should only be used for decorative purposes. Dark light optics with a sharp cutoff are an excellent choice for increasing contrast and avoiding glare.
SO, ARE REFLECTORS BECOMING REDUNDANT?
While lenses will form an ever more important part of effective fashion retail lighting, reflectors still have a future in traditional low contrast lighting environments.
The hot topic of Dark Light forms an integral part of high contrast lighting which is currently on everyone's lips. Unobtrusive lighting, so discrete you can barely see the light source, is equally engaging for office or retail lighting environments.