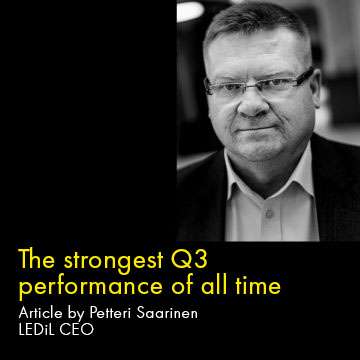 Related articles:
Article by Petteri Saarinen, LEDiL CEO
Article by Petteri Saarinen, LEDiL CEO
Article by Petteri Saarinen, LEDiL CEO
Article by Petteri Saarinen, LEDiL CEO
The strongest Q3 performance of all time
It is becoming a very pleasant routine for me to offer my congratulations and sincere thanks to the entire LEDiL team, quarter after quarter. Once again you have all done a great job in driving LEDiL's performance in accordance with our mission, vision, and core values.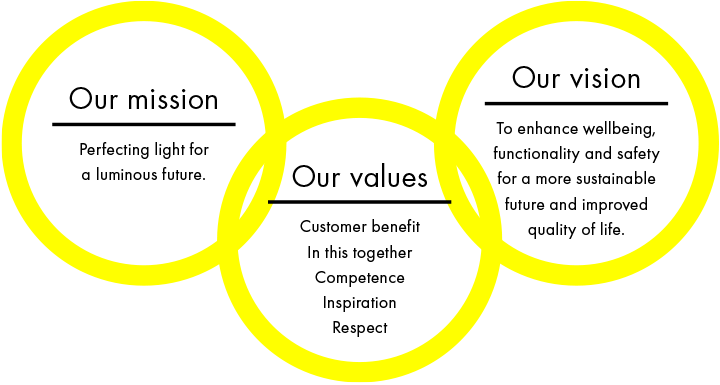 Following a fantastic first half of the 2021 financial year, LEDiL has continued to produce record-breaking order flows and revenues in Q3. Our organic growth in the quarter amounted to 42% compared with last year, driven by strong indoor and outdoor segment sales, especially in Europe and North America. Order intake continued at a high level during the period, being 46% ahead of last year's Q3.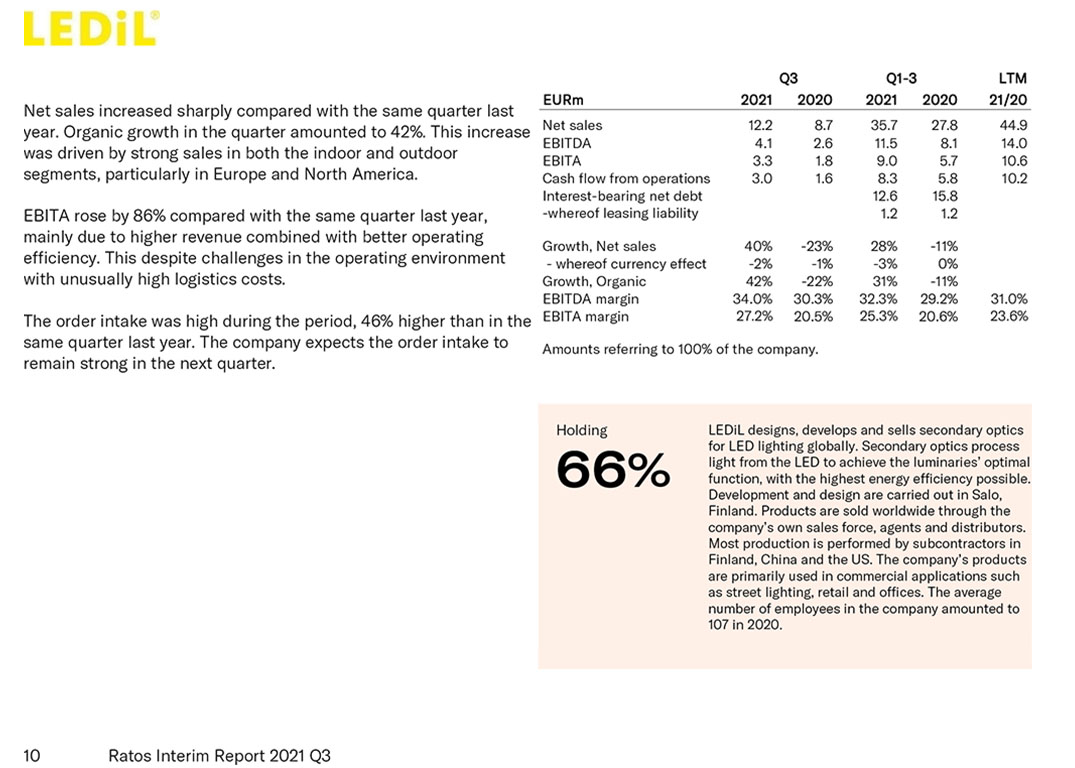 For more information on LEDiL as well as RATOS AB and its group companies' quarterly results, click on the link: https://www.ratos.com/globalassets/reports-and-presentation/2021/interim-report-q3-2021.pdf
We remain humbled and extend our big thanks once again to all our valued customers and partners who continue to place their trust in us. Under the present distressed global business environment, we have remained focused, completed our transformation program, and secured our economic strength. Strong performance, also shown in our Q3 numbers, enable LEDiL to drive development, enhancing our offering and performance for increased customer benefits – creating sustainable value for all stakeholders.
Our state-of-the-art optical solutions help create light that enhances wellbeing, functionality, safety, and sustainability. Whether we work on indoor or outdoor lighting, we have the experience and technological know-how to achieve extraordinary results in a wide range of applications.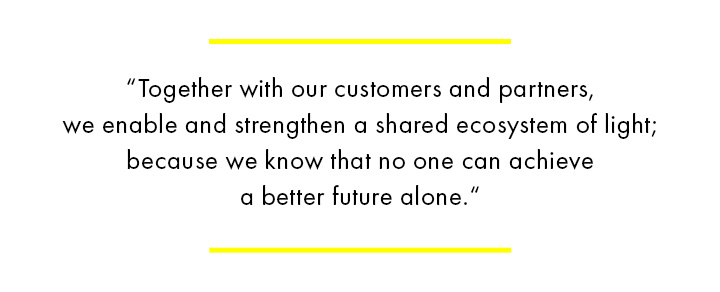 Stay well and healthy!
Petteri Saarinen
President & CEO
LEDiL Group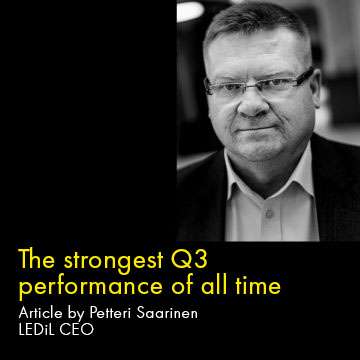 Related articles:
Article by Petteri Saarinen, LEDiL CEO
Article by Petteri Saarinen, LEDiL CEO
Article by Petteri Saarinen, LEDiL CEO
Article by Petteri Saarinen, LEDiL CEO