MORE LUMENS WITH LESS WATTS ON YOUR STREET USING STRADELLA-8-CSP
NEW CSP LED LENSES FOR EXCELLENT PRICE-PERFORMANCE LUMINAIRES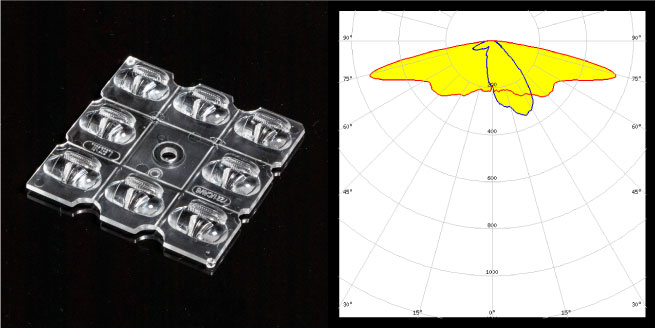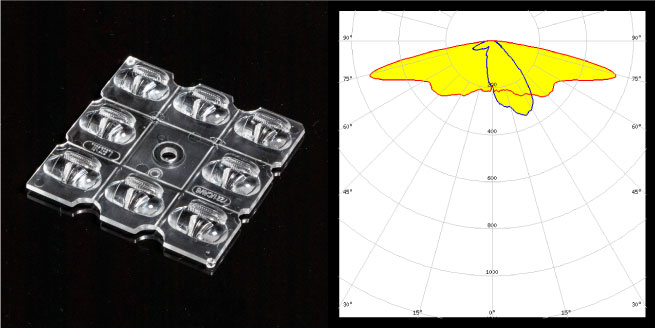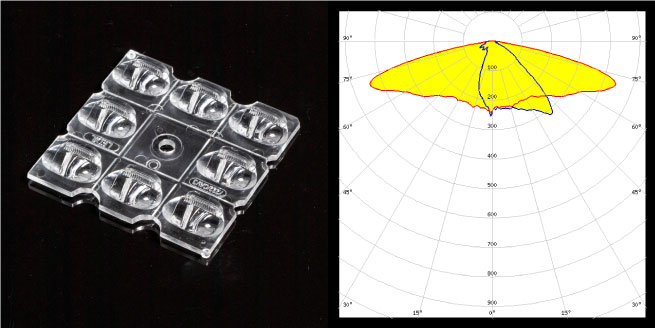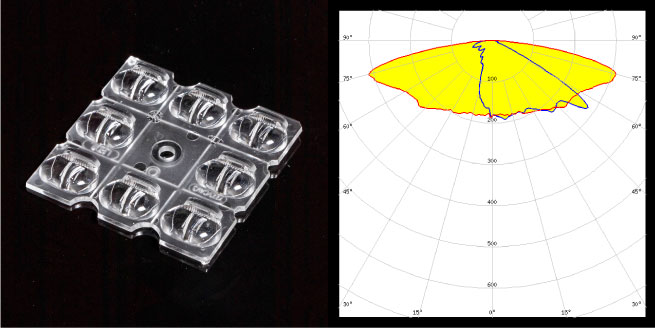 LEDiL was the first company to launch a lens optimized for European roads with STRADA-2X2-ME. During 2017-2018 LEDiL introduced the ME beam in the STRADELLA-8 and -16 families, optimized for mid power LEDs.
Gradually European standards have caught up with our innovation. To meet the latest requirements, we are launching three new high performing beams optimized for M-class roads, and a fourth for wide area lighting such as car parks.
These beams are the first members of our new STRADELLA-8-CSP family optimized for top emitting CSP LEDs up to 0.55 mm high. The industry standard 50 x 50 mm lenses have exceptional performance with over 90 % optical efficiency. On a luminaire level they provide up to 150 lm/w* when used with the latest Fortimo FastFlex Gen 5 from Signify.
Check application examples of each beam for more information.
* luminaire with protective glass