NEW PRODUCTS - 2018-12-20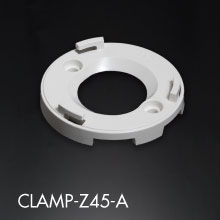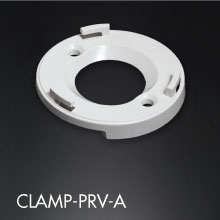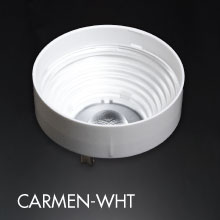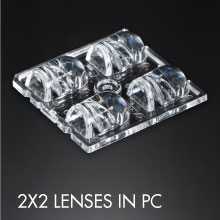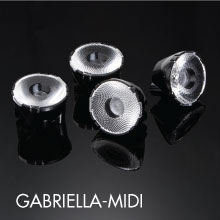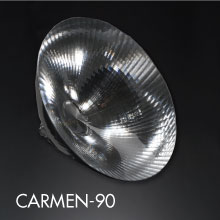 CLAMP-Z45-A AND CLAMP-PRV-A
Two new baseparts for ANGELA, ANGELINA, ANGELETTE, RONDA and MOLLY product families are now available. CLAMP-Z45-A adds compatibility with TE Z45 standard connectors (with pan head screws) and CLAMP-PRV-A makes the range compatible with Osram PrevaLED Core G7 L15 modules (with countersink head screws). More information and compatible LEDs can be found here.
CLAMP-Z45-A Product card
CLAMP-PRV-A Product card
CARMEN-WHT
It's winter in the Northern hemisphere, and that means less and less natural light during the day. Luckily snow, being white, makes the same amount of light look much brighter. Exactly like CARMEN-WHT by bringing higher efficiency (~90 %) and lower heat absorption when compared to black versions. Meaning greater power.
2X2 LENSES NOW AVAILABLE ALSO IN PC
We have launched a host of new 2X2 lenses made from polycarbonate. With high impact resistance they are an excellent choice for durable street and industrial lighting.
GABRIELLA-MIDI
GABRIELLA-MIDI is a RGB and tunable white colour mixing lens for architectural, stage and flood lighting. The compact size means 44% more LEDs fitting in the same PAR64 size luminaire than with GABRIELLA-45. GABRIELLA-MIDI is optimized for 5050 and compatible with 7070 RGB LEDs that include OSRAM OSTAR Stage, Cree XM-L Colour and LEDengin LZ4. Available in spot, medium and oval beams.
Read more about GABRIELLA-MIDI
CARMEN-90
CARMEN-90 is a Ø90 mm metallized lens with minimized spill-light and glare with high cd/lm peak values. The spot beam is a perfect solution for architectural, projector, stage, track and spot lighting applications that require tight cutoff and excellent uniformity. CARMEN-90 is compatible with LES sizes up to 14.5 mm and LEDiL's HEKLA connectors with 'twist and lock' mounting for quick and easy installation.
Read more about CARMEN-90