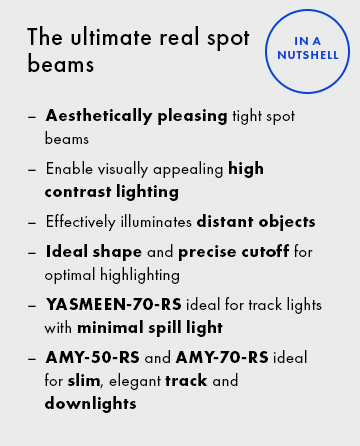 Product pages with 2D and 3D files
Request samples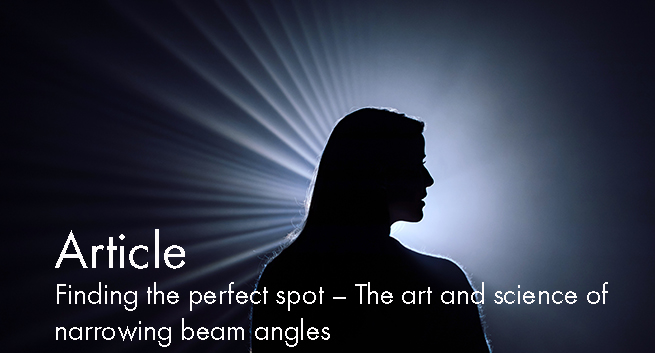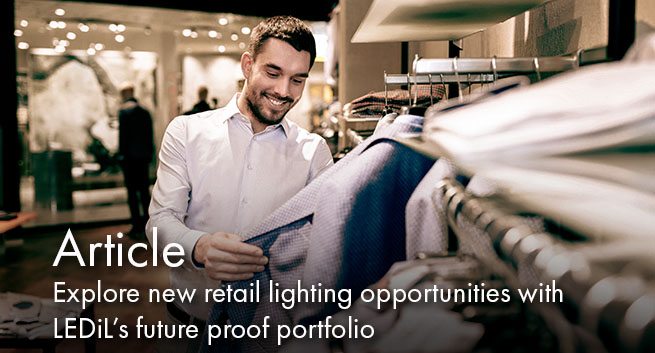 The ultimate real spot beams with YASMEEN and AMY
Experience the power and elegance of our tight spot beams, carefully designed to highlight products and architecture with impeccable style and grace.
Tight spots are one of the most challenging yet desirable beams on the market. Whether you want to boost sales or make your exhibition shine, there is a clear need for tight spot beams that highlight products on display. Both technical and aesthetic aspects should be taken into consideration to achieve a perfect tight spot for retail and architectural lighting.
We are pleased to introduce new real spot beams that provide just the right balance of optical and aesthetic elements. The new spot beams share the same beam shape that can be seen in the polar graphs below as well as a tight cutoff that makes them ideal for high-contrast lighting and highlighting objects even from a longer distance.
YASMEEN-70-RS is ideal for track lights, with supreme light quality and appearance. It has a new patent-pending technology that minimizes spill light to nearly zero levels. In the pictures below, you can see the difference between YASMEEN-70-S, which has a smooth main beam cutoff, and YASMEEN-70-RS, which has a dramatic light cutoff, directing all light to the statue.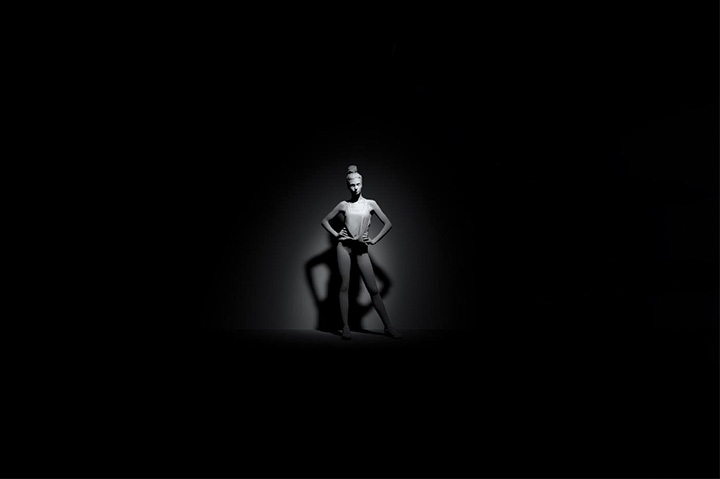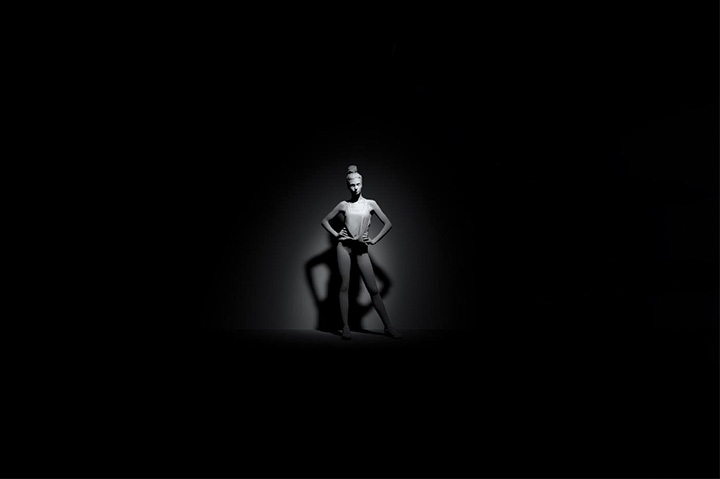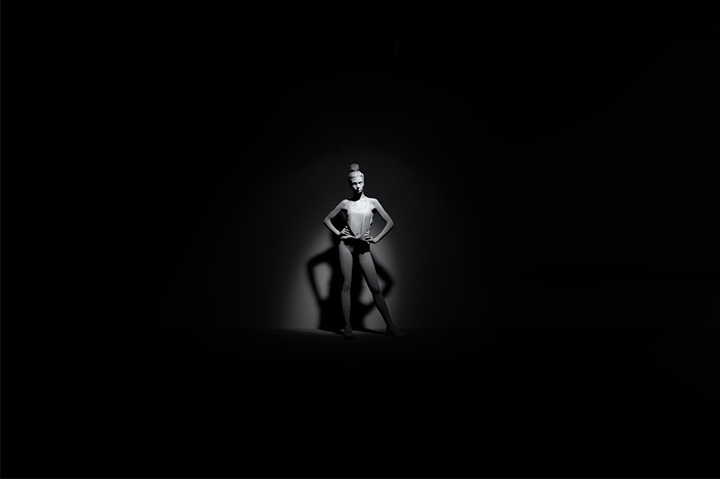 AMY-50-RS and AMY-70-RS are ideal for slim, elegant track and downlights. The difference between AMY-50-S, featuring a beam for high-contrast illumination, and AMY-50-RS, featuring a beam for even more dramatic effects, or lighting small objects from a greater distance, is illustrated below. The RS beam can provide a beam angle as narrow as 9 degrees with a 6 mm LES.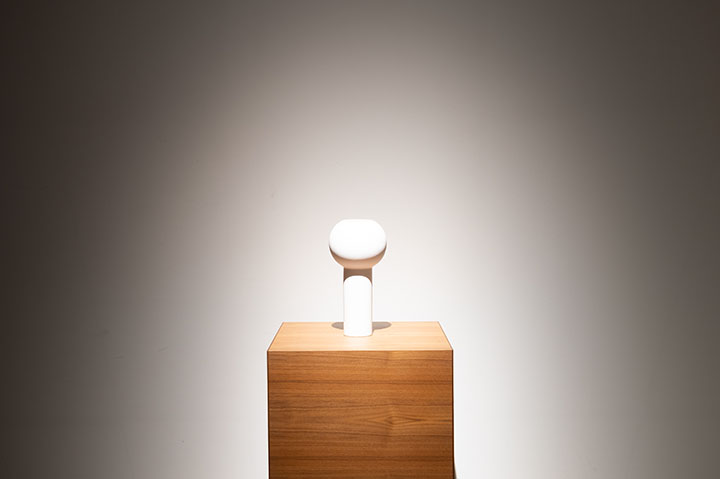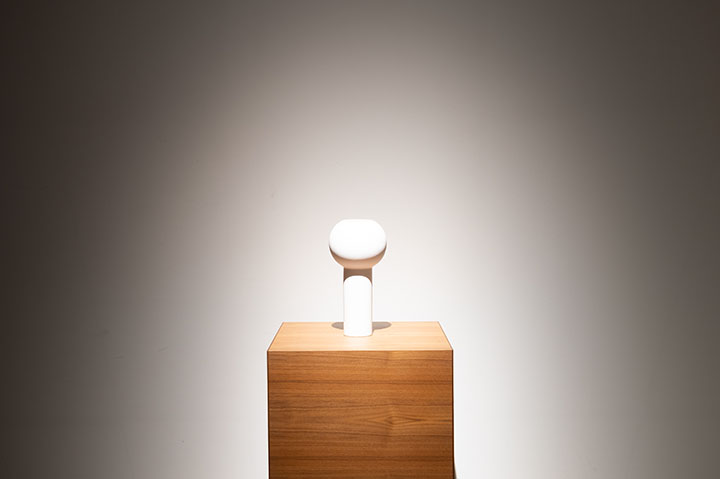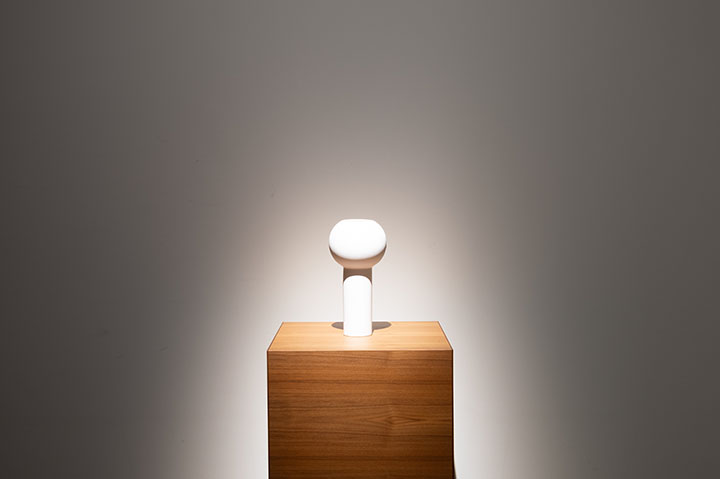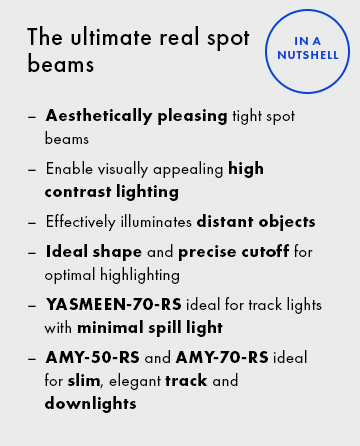 Product pages with 2D and 3D files
Request samples