New products – December 13, 2022
Narrow oval beam for architectural lighting
Tiny lens with huge capabilities
LISA3 family of miniature TIR-lenses gets a narrow oval beam – O2 for up to 3535 size LED packages and topside emitting CSPs with location clip or pin installation.
The small size allows creation of powerful micro luminaires or clusters.
Low glare street lighting optic capable of meeting Japanese and European street lighting requirements with 1:5 mounting height ratio.
Made from PC.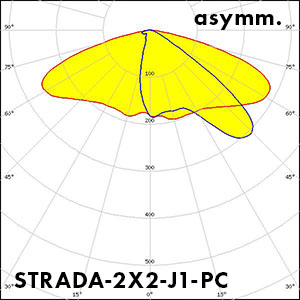 Where modularity and flexibility meet
Small Dark Light lens for flexible luminaire designs
DAISY-MINI-3X1 is a new small Dark Light optic ideal for retail, office, and hospitality lighting. This modular linear lens enables the creation of various sleek luminaire designs with different shapes and configurations.
Read more about DAISY-MINI-3X1
Find all DAISY-MINI-3X1 lenses
The smart choice for aisle lighting
Perfectly highlight products on retail shelves and horizontal displays with fewer luminaires
The AMY family of low-profile lenses for slim and elegant track and downlights now offers an oval beam perfect for achieving uniform, glare free, beautiful lighting on shelves where it is needed most.