NEWS
Back to news archive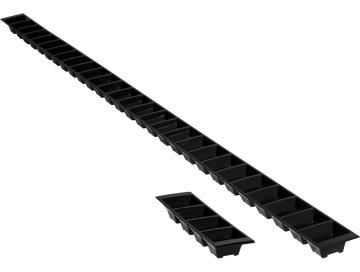 Go to product listing



RELATED ARTICLES:


Article – Stylish yet functional office lighting



DAISY application example




Introduction to office lighting



Office lighting optics guide



PROFILE EXAMPLES:





LUMINAIRE EXAMPLES: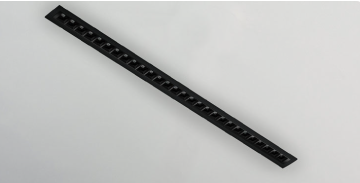 Recessed fixture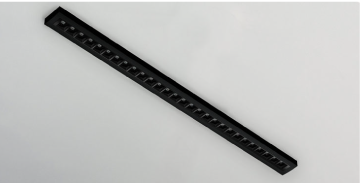 Surface mounted fixture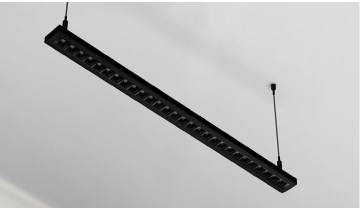 Pendant fixture
DAISY - BRILLIANCE WITHOUT THE GLARE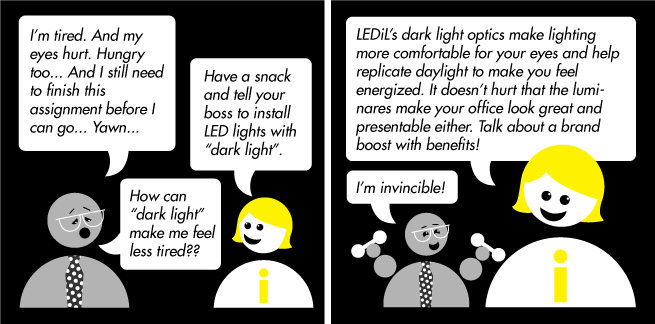 There's no need to settle for office lighting with big, ugly luminaires in order to follow regulations and standards any longer. Instead make your office look stunning and increase wellbeing in the workplace with DAISY, our beautiful solution for a modern glare-free office.
The 1.1 metre long piano black shade eliminates glare and is a perfect fit for today's office. As well as making the luminaire look elegant, the housing works seamlessly with the lenses to provide uniform lighting with high in-use-efficacy.
"I'm really proud to finally present DAISY to the world, and can't wait to to see the new office lighting solutions our customers come up with."

Henri Uutela – LEDiL Product Manager
Installing the shade couldn't be simpler or easier; just snap it in place on top of the lenses and inside the luminaire housing. DAISY is optimized for up to four 2835 LED packages and compatible with up to two 5630 size mid-power LED packages.
For technical specifications click here, or contact your local LEDiL sales representative for more information.