The future of light is dark – LEDiL DAISY
LEDiL DAISY welcomes a new wall-washing optic to the dark light family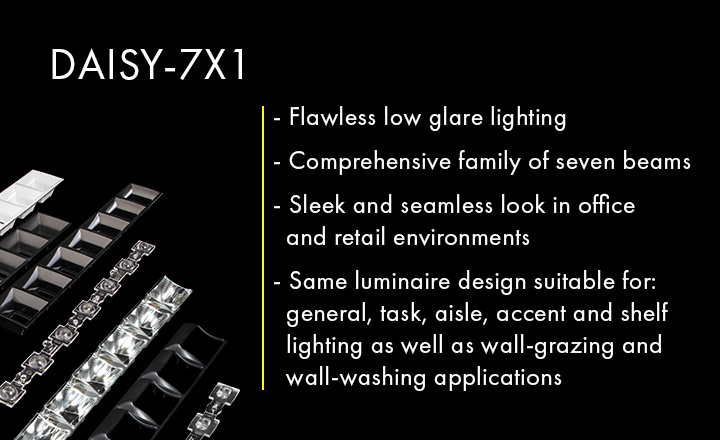 The ever popular LEDiL DAISY Dark light family offers a wide range of low glare optics for premium office, retail or any other general lighting. DAISY makes it easy to create unobtrusive, discrete Dark Light lighting setups where the light source is barely visible.
Now the family welcomes DAISY-7X1-WAS, a much-anticipated wall-washing beam featuring an asymmetric beam with outstanding longitudinal glare control.
This sleek, stylish optic is perfect for wall-washing applications in retail and office environments supporting elegant, human centric lighting in a seamless design. DAISY-7X1-WAS ensures all interior lighting needs can be served in the same stylish and consistent design.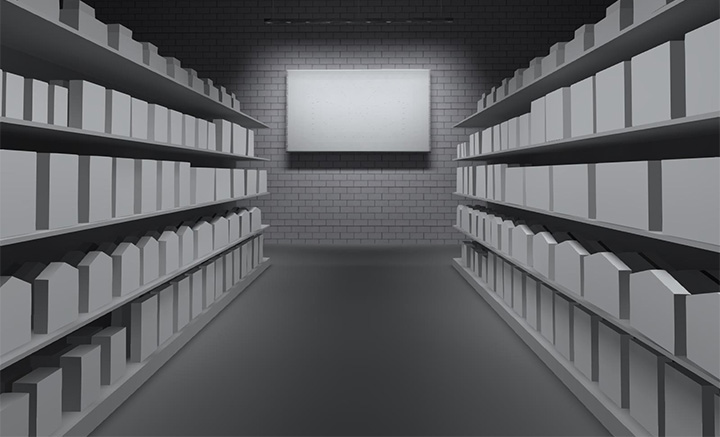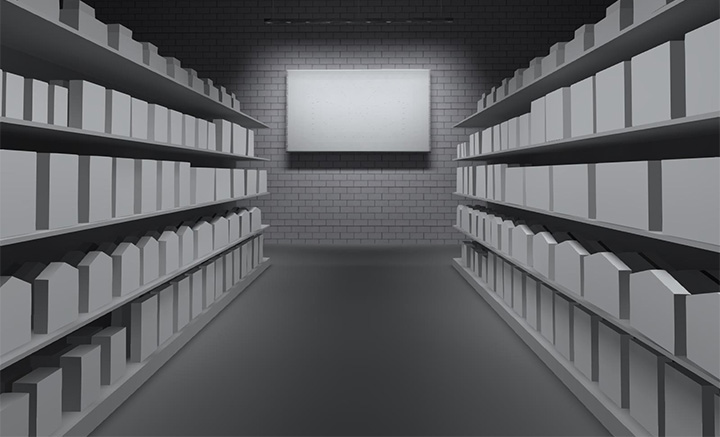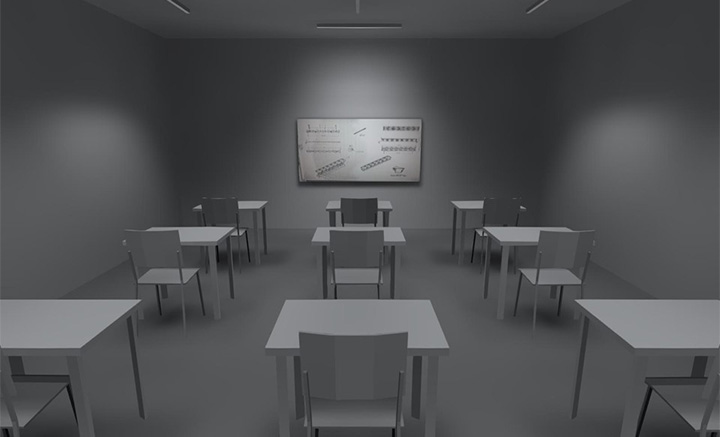 This lens is the ideal choice for wall-washing in versatile applications. DAISY-7X1-WAS consists of lens, shade, and cover parts. The optic is installed with a 3:1 installation ratio of height to distance to the wall. DAISY-7X1-WAS is optimized for CSP LEDs and is recommended to be used with two LEDs next to each other.
Watch the DAISY Dark Light video