The perfect office worker just got smaller,
DAISY-MINI-FT-D
Compact desk lighting solution for ever changing office environments
Perfect office lighting is easily achieved with freestanding luminaires that freely adapt to changing needs in both new and existing office buildings by simply moving luminaires with desks.
Half of the width of its big sister DAISY-7X1-FT-D, DAISY-MINI-FT-D is a new compact forward throw Dark Light optic that is ideal for flexible desk lighting and enables the creation of compact, sleek, and stylish luminaires.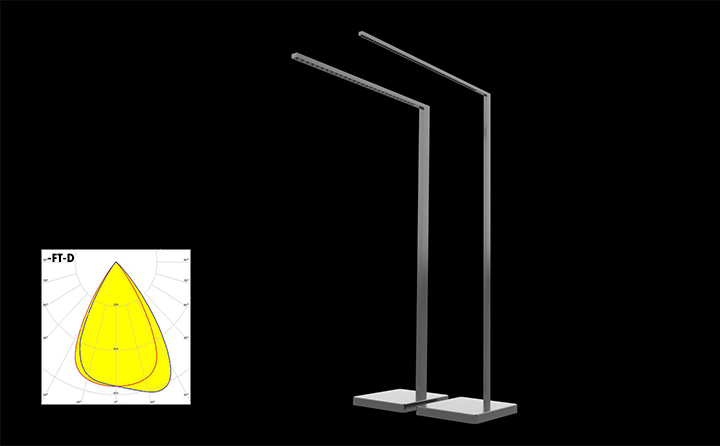 The recommended uplight can be easily integrated in the same luminaire design and together with elegant, human centric lighting helps to support circadian rhythm of office workers. DAISY-MINI-FT-D allows individual control, and the best possible energy savings to ever changing office environments.
Like other DAISY-MINI variants, DAISY-MINI-FT-D is available with black-, white- and metal-coloured shades in both gloss and matt finish.
DAISY-MINI-FT-D is optimised for one and compatible with two 2835 mid-power LED packages or one flat 5050 LED package.